With five factions on the table in X-Wing's second edition, and two more on the horizon, building a coherent list can be daunting for new players.  Here are some list archetypes, defined by the win condition you're trying to achieve.
Today, we're taking a step away from specific ships or meta discussions about tournament formats to address something that I'm going to aim more at new/intermediate players of X-Wing – the fundamentals of list building.
Now I don't want to get bogged down in detailed discussions of specific cards.  Instead, I want to break down list building in broad strokes, and from a first step that can be applied to (almost) any of the soon-to-be 7 factions: Define your win condition.  Obviously, I'm talking about more than just "blow up all of your opponent's ships!"  There are a number of ways you can go about winning a game of X-Wing, and figuring out which one suits your play style will go a long way to helping you improve as a player.  So without further ado, let's dive in!
Alpha Strike
One of the easiest to understand and build a list for, but tricky to use well, the Alpha Strike lists bring a lot of heavy firepower in the form of secondary weapons, and seeks to unload as much of them as possible in the opening turns.  The most important part of actually playing one of these lists is the ability to identify a ship as your primary target.  Expect this primary target to have a possible 8-13 health with 1-2 agility, and plan your list accordingly!  Your target may have much less health, but when you're figuring out how much damage you need to bring, refer to those numbers.  As an example, you could bring multiple X-Wings with Proton Torpedoes, or RZ-2 A-Wings with Concussion Missiles.
You may also want to bring a support ship to help the others maximize their damage for the titular Alpha Strike, such as Captain Jonus or Drea Renthal.  Just watch out for the wording on your support ship to make sure it will actually benefit the alpha strike.  Howlrunner, for example, only allows rerolls on primary attacks.
Control
Did you play a lot of Blue in magic?  Do you enjoy getting to direct the flow of the game to your own tempo rather than letting your opponent do… well, anything?  Well, Control may be the win condition for you!  Your best friends are Ion tokens and anything that you can use to issue stress or remove tokens from your opponent, then pounce on the weakened ship.  Hit your opponent with multiple Ion Turret Y-Wings, then drop proton bombs in the path of the unfortunate ship that can do nothing but drift helplessly into their path, just to name one example.  Just keep this in mind when playing a Control list: you'll be most effective when burning down a enemy's list one ship at a time.  This is a rule that applies to almost all games of X-Wing, but especially with Control lists, you should seek to focus-fire individual targets down before moving on.
Swarms
Swarms are the domain of strength through overwhelming numbers, and also the archetype where you'll find the most effectiveness in specific factions.  True, Rebels can swarm with Z-95s, A-Wings, or roll in with 4 X-Wings, but you might find more meat to swarm lists in places like the Empire or Scum (or the CIS, from the looks of the previews we've seen).  Now while you may be tempted to drop out a list of 8 TIE Fighters and go forth to overwhelm your enemies, you should also consider finding a support ship to provide passive bonuses for all of your swarming ships.  The classic example is, of course, Howlrunner, but she's not alone anymore.  Drea Renthal, Kath Scarlet, Admiral Sloane, and the CIS' Captain Sear all provide passive buffs for your swarming ships to take advantage of.

The Hero
If you've ever had stars in your eyes and a giant grin cross your face when reading a specific pilot's ability, then this is the win condition for you.  Boba Fett, Wedge Antilles, Darth Vader, Quickdraw, Han Solo, or any of the wide range of pilots with fun abilities can all make for a centerpiece for a given list, a list where your other ships and upgrades give you the best chance to maximize the Hero's ability, or provide cover.  Ships that have access to Coordinate or Jam actions also make for great partners to any Hero.  This list archetype is also the one where you'll often see some cross-pollination with the others.  For example, you might want to sprinkle in some elements of Control to make it easier for your Hero to get off ideal shots.
In this archetype, selection of the correct Talent upgrade can make or break the effectiveness of your Hero, so consider your choices carefully.  Just remember not to go overboard on upgrading your Hero ship itself.  If you have every single upgrade slot filled, take a step back and think about whether you're overspending your points on one ship.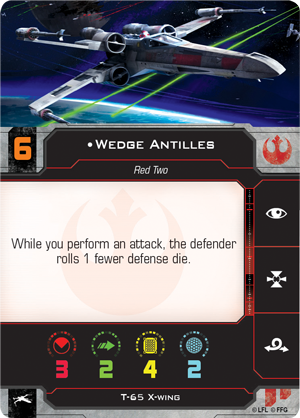 Thematic
Alright, so I'm cheating a little bit here in calling this a "win condition" but there are a lot of lists that are thematic to the movies and books and very effective at what they do, which surprised a Warhammer 40k veteran like me.  Luke Skywalker, Wedge Antilles, and Biggs Darklighter equipped with Proton Torpedoes make for a great combination, and Rey piloting the Millennium Falcon with Finn at the gunner's seat go together like peanut butter and jelly.  One significant advantage to these thematic lists is that often all the pieces come in a single upgrade pack.  And for Imperials or First Order, you can basically fly a group of 3-4 cheap fighters with a Hero and you've got a thematic list ready to go!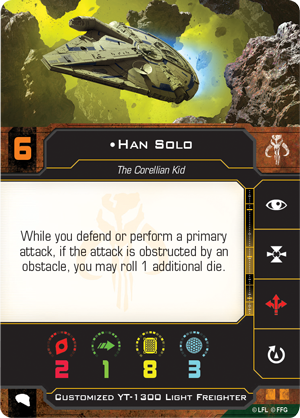 Now of course we spent a lot of time painting in very broad strokes, and there is a lot of overlap in these categories, especially when sitting down to build a list.  But for many new players, the question of "where do I start?" can be daunting, and I hope that this article will help give your list building efforts some direction.
~So which archetype speaks the most to you?  Or do you think I missed one that you enjoy?  Or heck, for my fellow veterans of X-Wing, where did your lists start?  Let's talk about it!