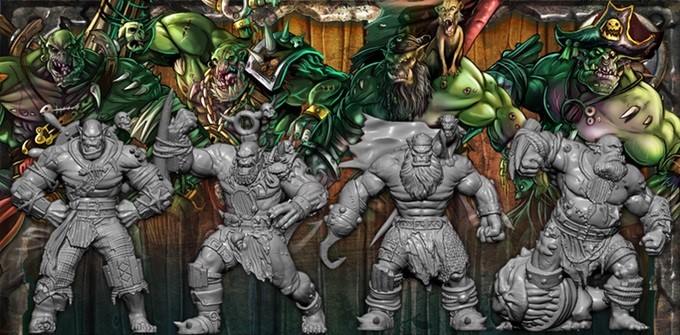 Heavy firepower, pirate orcs, and heroic adventurers. Come check out this week's batch of Kickstarter highlights!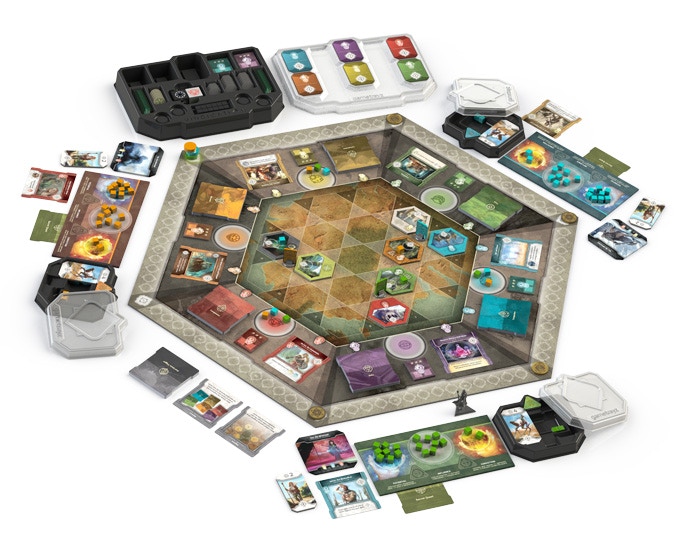 Let's start the week with Vindication, a strategy adventure board game with a heavy focus on resource management and tableau building. Each player controls a greedy, distasteful person that has found themselves trapped on a mysterious island and given one last chance at redemption. Explore a modular, randomly generated board gathering influence, building a party of adventurers, visiting towns, and fighting monsters that dwell in the island's vast network of underground caves. You can grab the base game and its expansion for $99.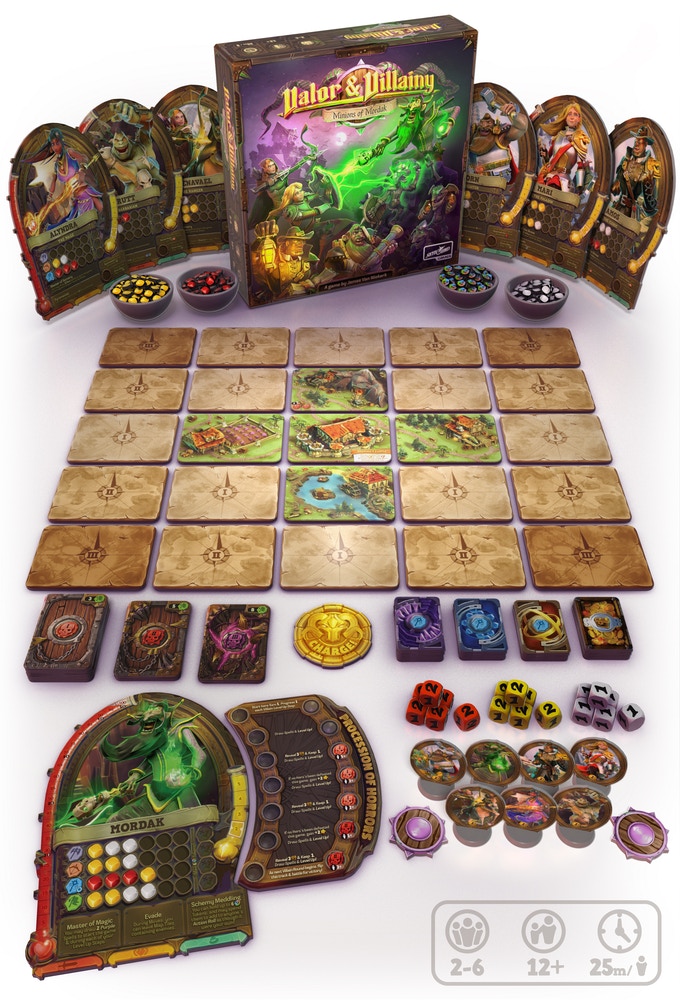 Valor & Villainy is an RPG board game where a team of five adventurers are trying to take down a sixth player that controls an evil wizard. The king has been disposed of by his conniving advisor, and its up to a band of heroes to battle his minions and save the kingdom. The hero players explore a modular board upgrading their characters, fighting Mordak's evil minions, and capturing shrines to reduce the wizard's power. Mordak, on the other hand, is trying to interrupt and slow the heroes down so they aren't strong enough to beat him in the final clash at the end of the game. You can buy the deluxe Kickstarter edition for $59.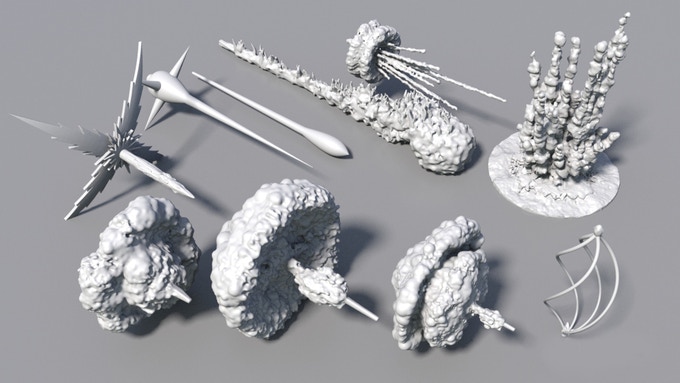 BattleFX is a series of 3D printable smoke trails, muzzle flashes, explosions, lasers, and other effects that can spice up your miniatures and battlefields. There's 60 effects to start with, and more are being added as stretch goals. You can get the files for all of them for $32.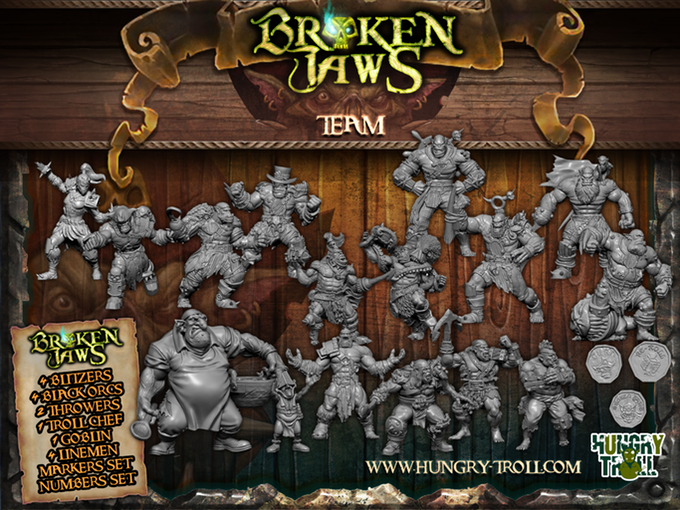 The Broken Jaws are a new fantasy football team by Hungry Troll. The base team includes 16 salty ork players, with stretch goals unlocking addition sculpts, star players, and bits like alternate hats and hooks. You can get a full team with all stretch goals in your choice of metal or resin for $97.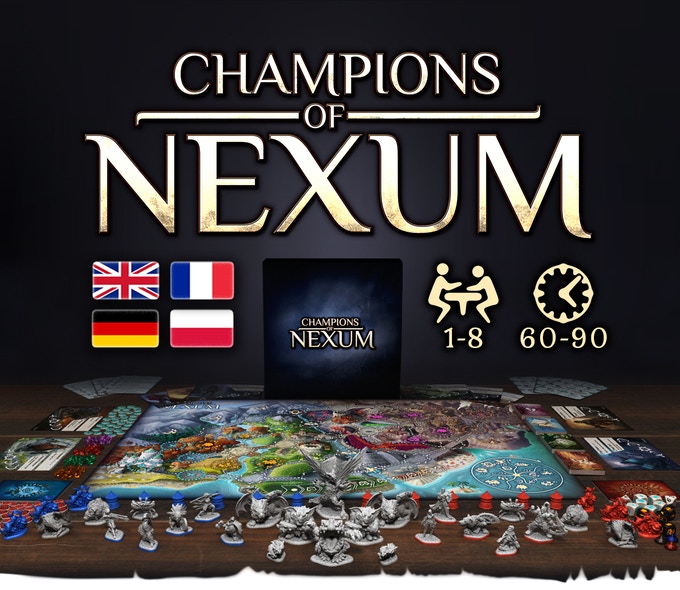 Finally, we come to Champions of Nexum, a competitive MOBA-style board game for up to eight players. Two teams of champions compete to destroy their rival's base by fighting there way through waves of minions in three lanes. Engage in team fights, upgrade your champions, and take on jungle minions to gain powerful buffs to help you push lanes and destroy towers and keeps. You can get the full game for $118.
~Which Of These Campaigns Caught Your Attention?