Now that the 4th edition is finally out, Adam and Drake take a closer look at the game and explain some of the finer points of gameplay.
Fury of Dracula is a competitive asymmetrical adventure game with deduction mechanics. The game pits a rag-tag group of hunters against a not-so-rag-tag Count Dracula. The hunters want to kill Drac. Drac wants to spread his influence throughout the land.
The game plays out over a series of back and forth turns. The hunters will be spending their turns attempting to track down Dracula through dealing with specific events caused by the wake of Dracula's travels. As they deal with these events, they will be able to better narrow down the locations of the vampire lord, until they finally have him cornered, or so they hope.
Meanwhile, Dracula is secretly traversing the land, plotting and scheming. As his plots come to fruition, his influence will spread. If he can muster enough influence, there will be not stopping Dracula as the humans of this world will be the ones suffering from the Fury of Dracula.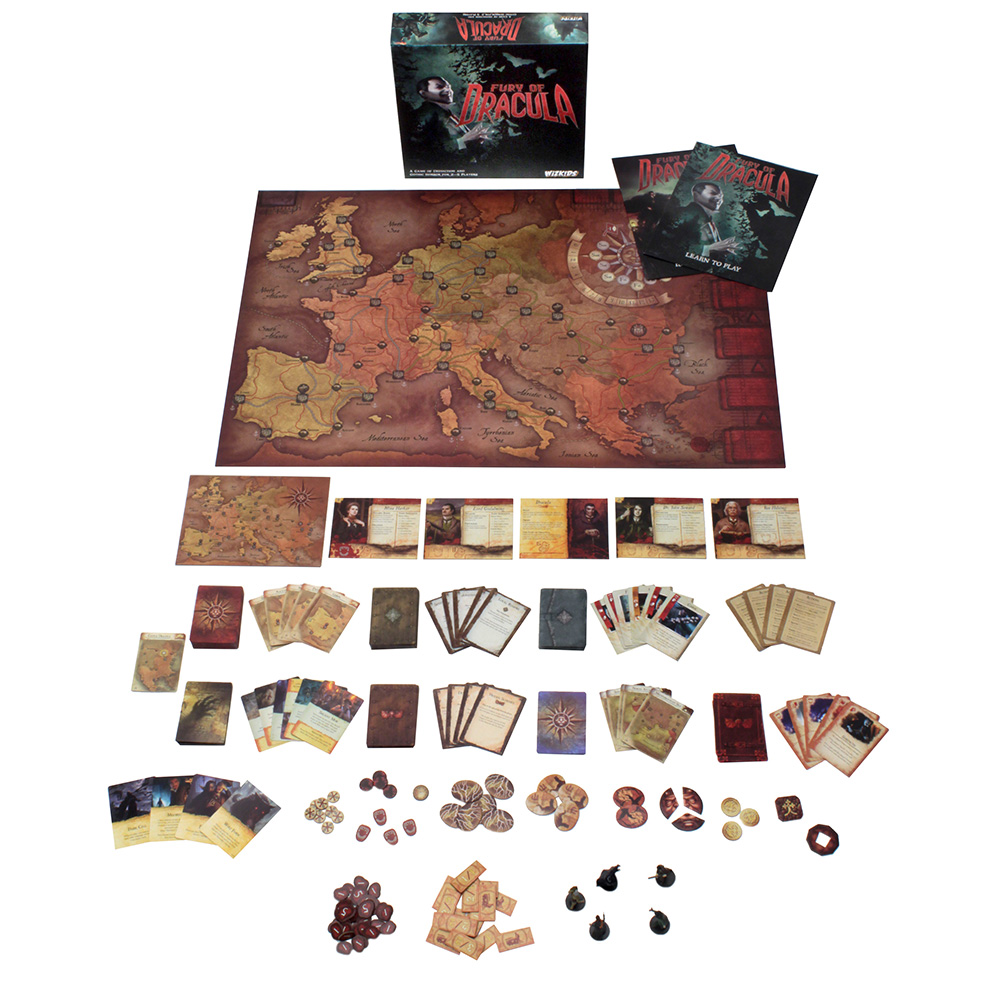 Fancy narrative aside, the gameplay essentially breaks down to both sides moving around the board, gathering supplies and playing cards to suit their needs. I realize this is a very vague description, but the gameplay is just complicated enough that it would be a little too much to cover here.
But hey! That's what the video is for!
From WizKids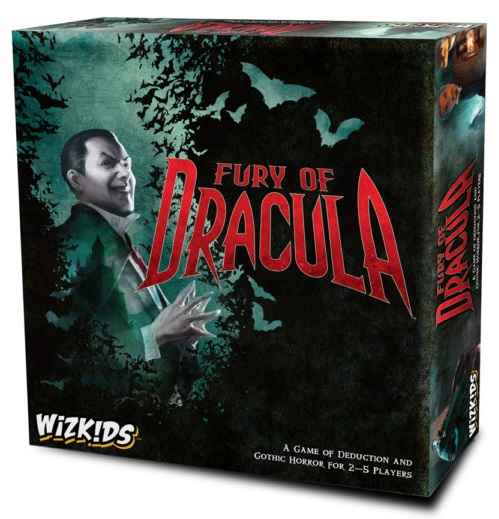 It is 1898. London has returned to peace for eight years following Count Dracula's thwarted plans, or so they thought…

In Fury of Dracula, one player is Count Dracula secretly traveling the European countries, turning humans into vampires with his gruesome bite, and laying deadly traps for those hunting him. The Count's opponents are the Hunters who must find the bloodthirsty villain and destroy him before his undead thralls claim the night as their own.
2 – 5 Players
120 – 180 Minutes
Ages 14+