Let's keep working on these hybrids. come follow along with my step by step tutorial.
Part 1 of the Hybrid Tutorial is here.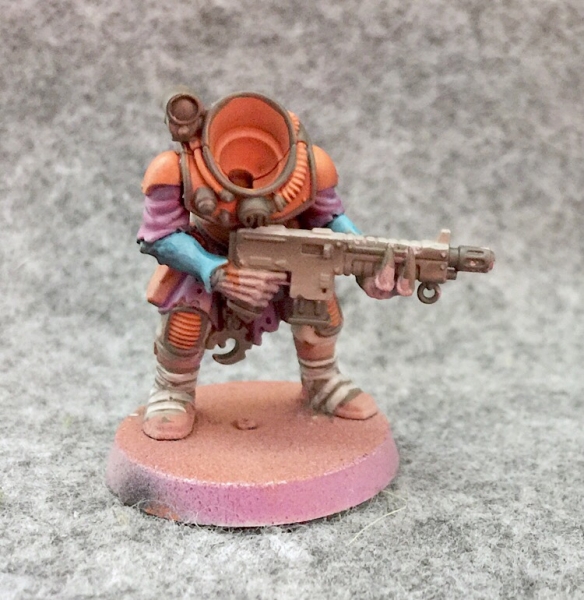 We're going to start with this guy this time since I'll be focusing on his gun. I'm obsessed with toning colors so you can be sure I didn't just use Administratum Gray for him. I think there are more colors on the gun than anywhere else.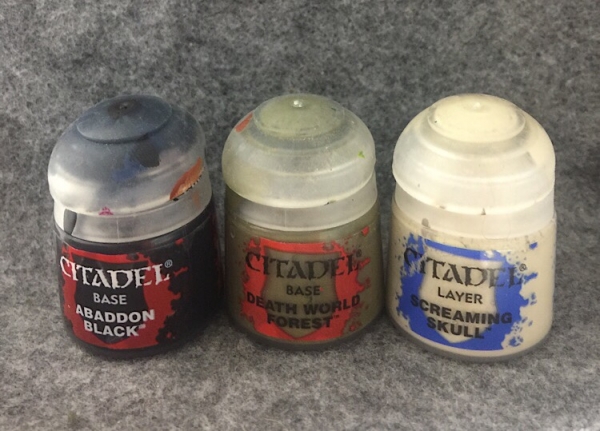 I blended some deathworld forest into the two other colors to get a light and dark gray for the transition on the gun. The trim on the armor shows the final dark gray green used as the darkest color on the gun. All the metals were based with this gray to minimize the orange showing through. I used the same colors on the wraps on his feet or any other bandage type areas.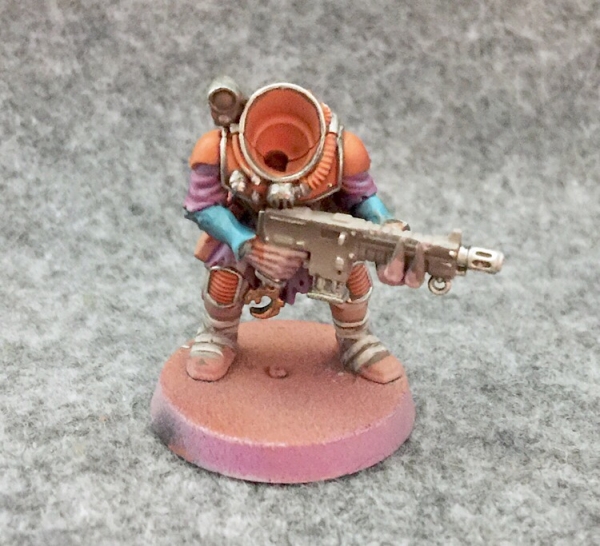 Then I paint all the silver areas with mithril silver.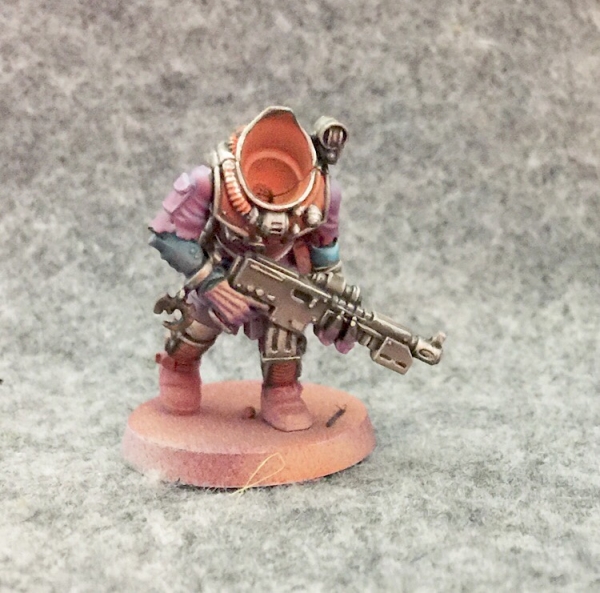 Then all the gray and metal are washed with nuln oil. When the wash is dry I do a thin edge highlight of screaming skulls down the side of all the gray pieces.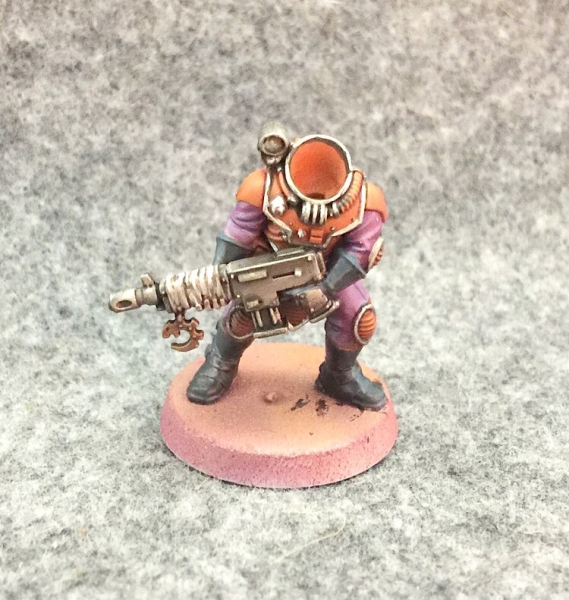 Then I move on to the black leather I'm doing for the gloves, boots, straps, and holsters.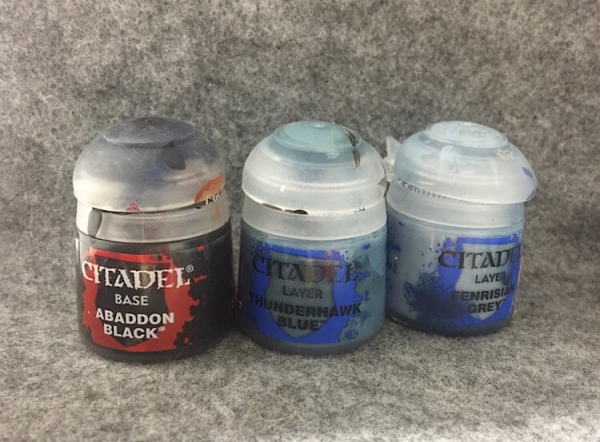 I start the boots with a base coat of thunder hawk blue shading it with the black.
As with the gray, I also like to add some color to my blacks…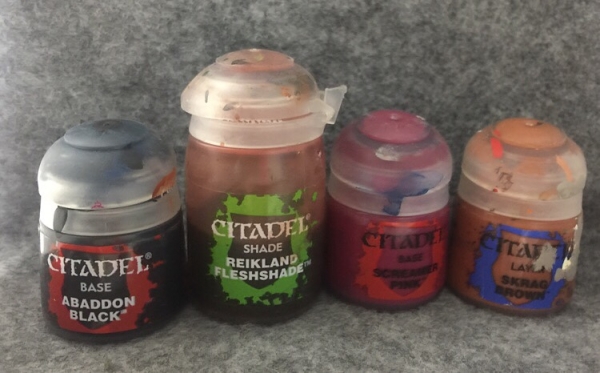 Small amounts of all these other colors are mixed in with the black to give it a warm tone. I think it contrasts well with the cooler blue. I always keep a pot of toned black around so I don't have to mix it up every time.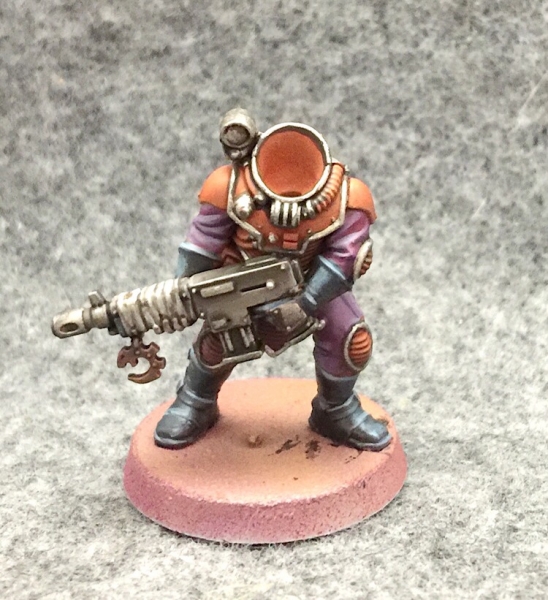 Back to our cultists… I've added thin lines of Fenrisian gray highlighting to the hard edges of every bit of leather. You can stop here but I like to add a thin line of black in the recesses to make the highlights pop more. A Nuln oil wash is a faster way to line everything, but that might make it a little too dark. and it can dry splotchy.

That's it for part 2! Next I'll be finishing up the skin.
~Hope you're enjoying it so far!