It's been a busy month for the folks at Wyrd. December brought a new Other Side core rulebook, a giant digital book sale, and some new models to paint and play with. Take a look…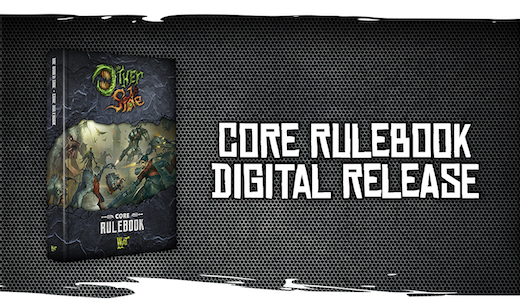 We're thrilled to announce that The Other Side's Core Rulebook is now available for digital download over on DriveThruRPG. Learn how to play, find out how the Battle of London began, learn how the Gibbering Hordes communicate with one another, and much more in this lore-filled, gorgeously put together book!
Get your digital copy of The Other Side's digital rulebook today!
Other digital releases and bundles…
We just launched two big (and super cheap!) bundles for Malifaux books. You can get a hold of all of the Malifaux First Edition digital books for just $5.00! Find out where it all started and see how far we've come by picking up this fantastic book bundle.
If you're looking for Malifaux Second Edition books, we've got you covered, too. You can scoop up all of the Malifaux Second Edition digital books at the ridiculously low cost of just $10.00! Catch up on what your favorite characters have been doing before Third Edition launches.
You'll also be able to find a huge collection of Through the Breach books on the Bundle of Holding. Keep an eye out on their website for that incredible deal!
There are a ton of Wyrd Chronicles currently available on DriveThruRPG.
.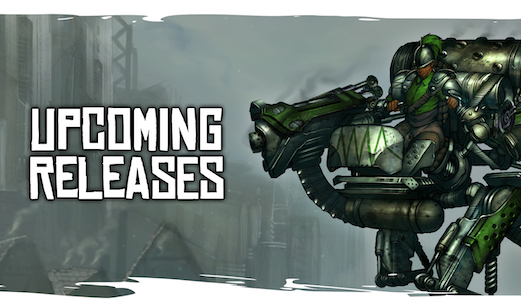 Devouring Eel –  

$25.00

Sharpshooter –

$12.00

Morphling –  

$12.00

Engineer –  

$12.00

Raving Madman –  

$15.00

Marauder –

$55.00

Mechanized Infantry –

$75.00

Immolated Rhino –

$25.00

Stalking Portals –

$55.00

Egg Clutch –

$15.00

Motor Scout –

$25.00

Royal Rifle Corps –

$45.00
And finally: if you've got tickets to Adepticon make sure you sign up for Titan Smash. Pit your Titan against others in a brawl of Alpha Crawlers, Dreadnoughts, Goryshches, and more. The Titan Smash rules are available now!