The Genestealer Cults army special rules help them infiltrate into unexpected places–here's a look at how they manage it, and how you can build the cult of your dreams.
Step right up friends, come take a look at the Genestealer Cults, the book is out for pre-order now, and that means it's time to take a look at what's in store for you when your own personal Ascension Day arrives. First up, come take a look at the table of contents: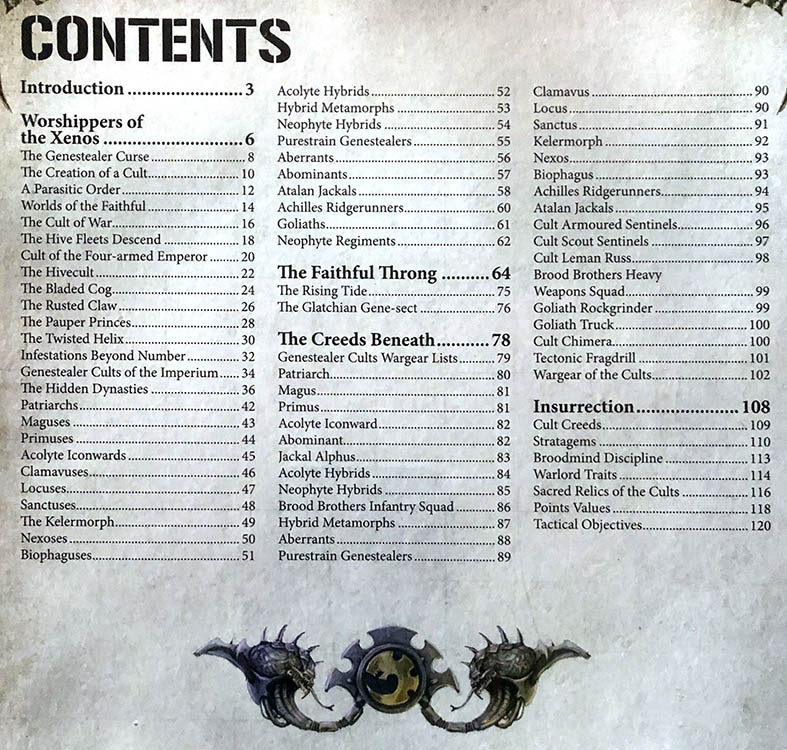 Now it's worth pointing out that the Genestealer Cult bends the rules of the game into an interesting shape–their playstyle is not one we've really seen in the other armies. From the way that Cult Ambush works, to the kinds of Stratagems that interact with Deployment and Reveals, this army feels like it's one that's meant to force a lot of mistakes–which is good because the GSC need some other advantage to help secure victory for their units that otherwise might be lackluster.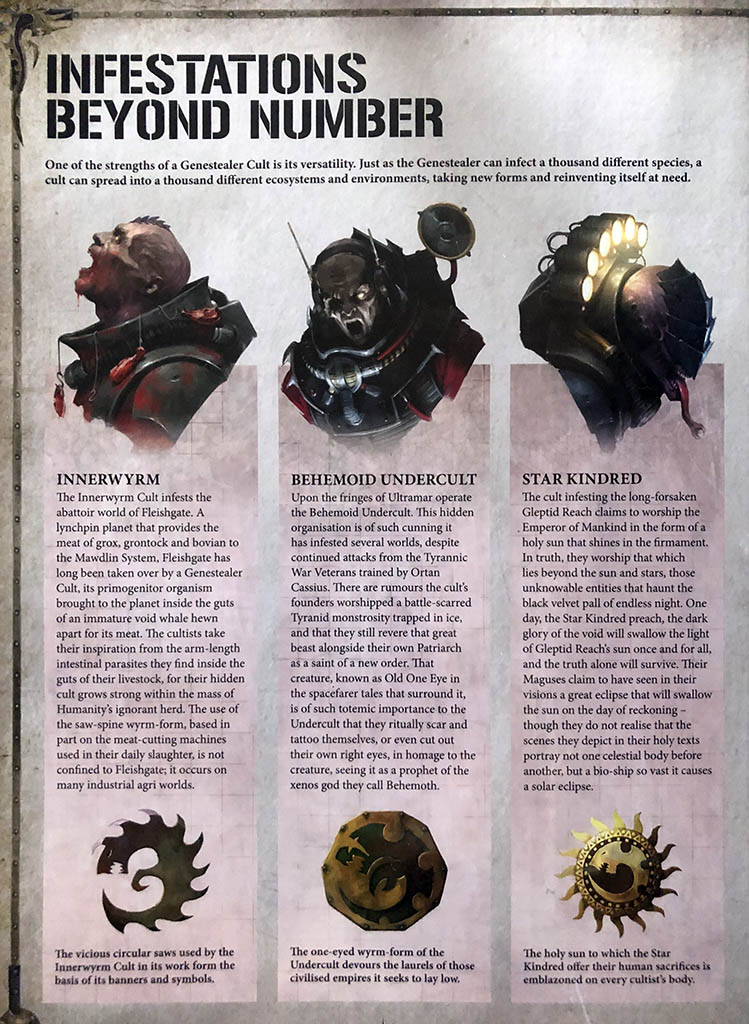 One of the biggest ways they can do this is by making heavy use of the Cult Ambush Special Rules as outlined below–and take not of the weapons list as well. A lot of what you get out of your units comes from the way you arm them. Atalan Jackals, for instance, will probably load up with Power Axes and end up as more a melee cavalry kind of role.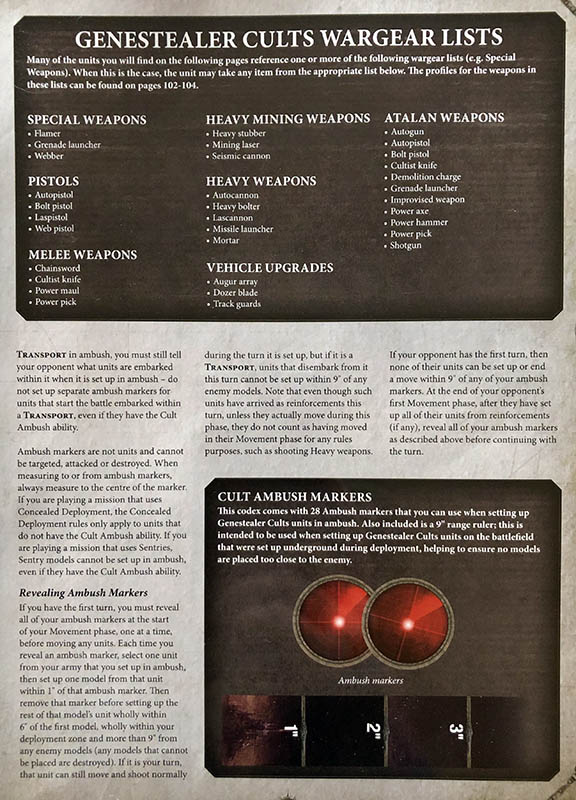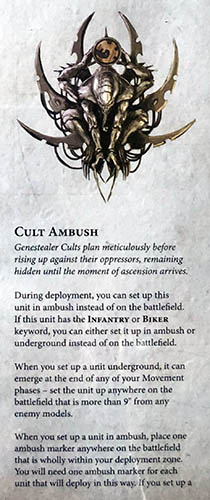 And the entire army (well all the Infantry and Bikers) have access to deep strike natively, which gives you a lot of ways to mess with your opponent. The other big thing we're looking at today is the Brood Brothers rule, which lets you do things like take Cult Leman Russes–but these have been more tightly restricted in the new codex: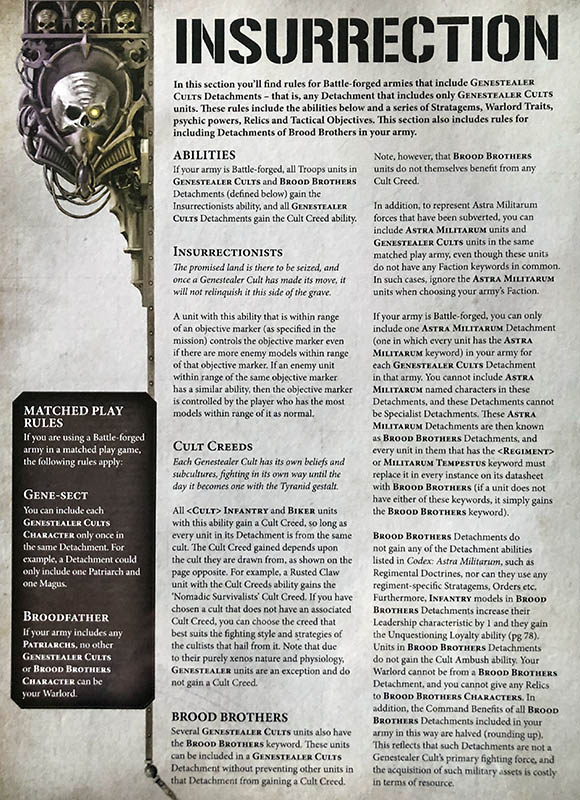 All in all this is an interesting looking army and we're excited to see how it plays. It feels different from the other ones–like it has a higher skill cap, and will reward players ready to capitalize on the openings they create, which could lead to some very satisfying moments of gameplay.
In the meantime, let us know, what do you think of these rules?