40K: Spikes, Chains, Skulls – New Daemon Engine Pic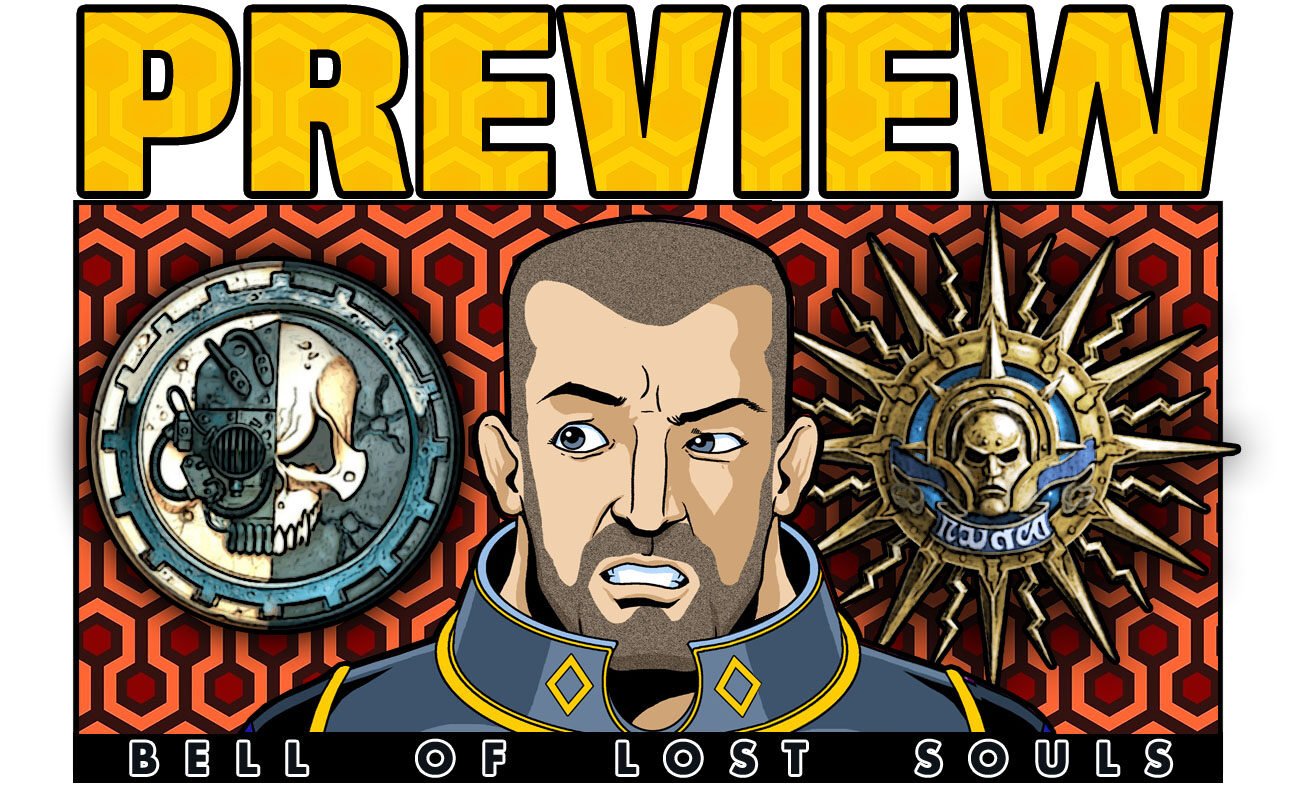 The Daemon Engine continues its foul work, this time it's definitely not Abaddon riding on the back of a plastic Thunderhawk, so I guess we can all relax.
Yes, according to the Daemon Engine, today's teaser image is definitely not a small, cropped detail of Abaddon riding on the back of a Thunderhawk–which, knowing how daemons work seems like it's basically all the confirmation you could possibly want that a new plastic Thunderhawk is coming out along with Abaddon. Let's take a look.
via Warhammer Community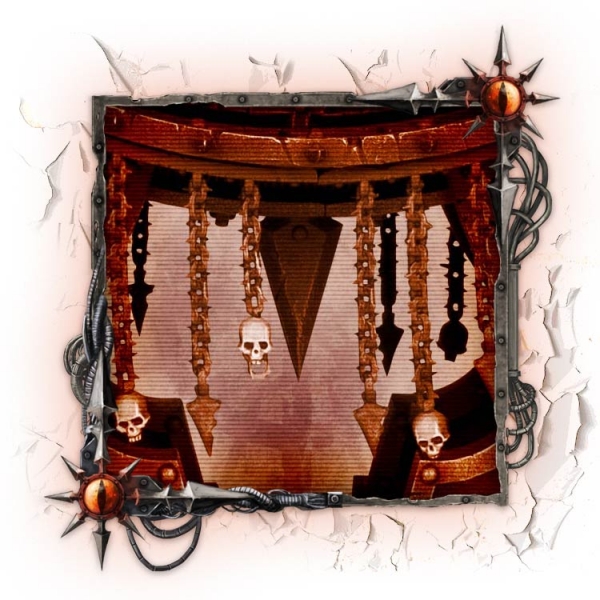 MORTALS, WHY IS IT EVERY TIME I SHOW YOU AN IMAGE YOU GUESS THAT IT IS THE PRIMARCH OF THE ACCURSED I LEGION UPON A THUNDERHAWK. EVEN TO MY TWISTED, ANCIENT INTELLECT, THIS SEEMS SOMEWHAT IMPROBABLE. I MEAN, LOOK AT THIS.

WHATEVER IT IS, IT CAN'T BE THAT.
On the off chance that the Daemon Engine is using subterfuge to layer in an extra bit of deception and it truly isn't Abaddon riding atop a Thunderhawk, then I suppose you'd better get out your internet detective hats and hit us with your best guesses in the comments below.
And watch yourself around this one–it looks like an chaos version of the sector mechanicus terrain–which is already kinda spiky before you spike it up with Chaos.