Bolt Action: New Fortress Budapest Campaign Offers New Units and More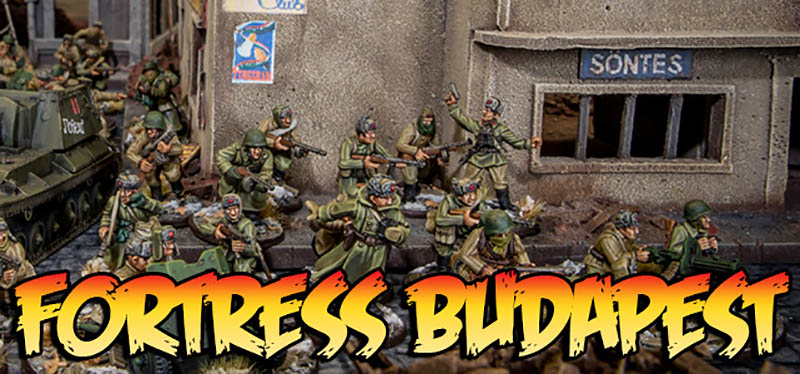 The latest Bolt Action campaign takes players to the Carpathian Basin where Axis forces would be in for a long fight with the allied forces of the Soviets, Bulgaria, and Romania for Fortress Budapest.

The Red Army, pushing ever westward, was nearing the peak of its strength, with close to 6.7 million soldiers advancing on a front that ran from the Baltic Sea to the Adriatic. The Axis frontline in Romania collapsed on 23 August as the Red Army defeated the combined Romanian and German forces of Army Group South Ukraine in the Iasi-Chisinau operation.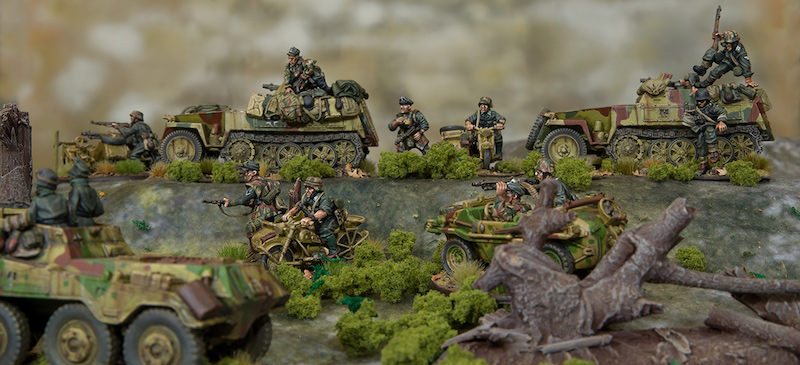 Faced with the complete destruction of their country, these defeats prompted the Romanians to switch sides and their monarch, King Michael, to declare war on their former allies and dismiss the pro-Axis Prime Minister, Ion Antonescu. German units in Romania suddenly found themselves in hostile territory. This, coupled with the rapid advance of the Soviet 2nd and 3rd Ukrainian Fronts, allowed the Red Army to maul the badly disorganized German units fleeing towards Hungary.
The generals of these two Soviet Fronts, Malinovsky and Tolbukhin, were reported to have annihilated 13 enemy divisions and taken 106,000 prisoners. On 12 September, Stalin promoted both men to Marshal of the Soviet Union in recognition of this victory.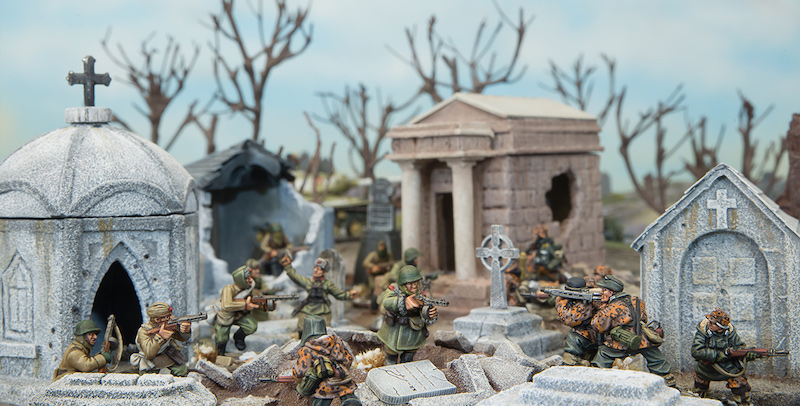 Bulgaria followed Romania and defected on 8 September, leaving the Kingdom of Hungary (alongside tiny Croatia) as the last of Germany's European allies. She would fight to the bitter end and would pay the price accordingly.
Following the destruction of the German forces in Romania, units of the Soviet 2nd Ukrainian Front moved up from the south-east and arrived at Hungary's southern Transylvanian border on 25 August. Despite a spirited defence by the Hungarian 1st Army fighting in Galicia, the 4th Ukrainian Front also broke through from the northeast, creating a giant pincer holding the Carpathian Mountains in its claw.
Learn more about the historical campaign here.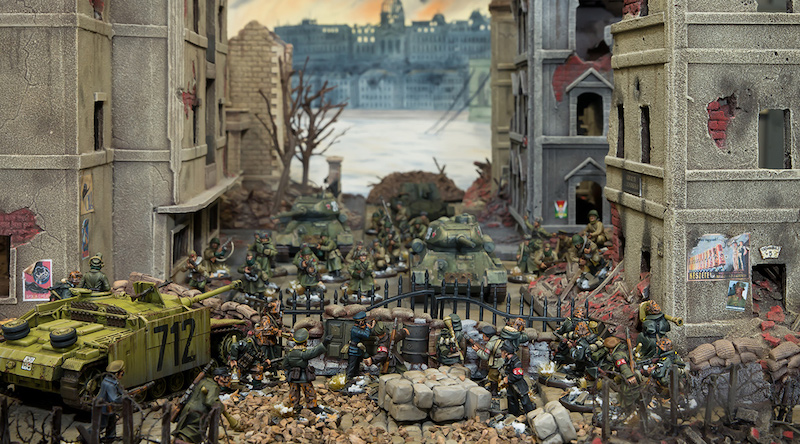 Subscribe to our newsletter!
Get Tabletop, RPG & Pop Culture news delivered directly to your inbox.
Packed with history Fortress Budapest contains complete scenarios, additional special rules, army lists, new units and of course the all-important complete theatre selectors. Pre-order your copy from Warlord today and get a FREE exclusive miniature!