This week in Dungeons and Dragons–a new encounter builder looms for D&D Beyond, the Artificer is still to show its face, and a few other tidbits to aid players around the table.
As promised by the D&D Beyond folks, the Encounter Builder is currently in development, and very nearly ready for "a night on the town" according to D&D Beyond Co-Founder and Dev, Adam "BadEye" Bradford earlier last week. As part of their open road map development, the folks at Curse (soon to be acquired by Fandom) have been hard at work finding more features to fit into the D&D Beyond Toolset. One of the most anticipated features is the Encounter Builder, which will help Dungeon Masters keep track of what goes into their encounters. Need a BLANK? No problem. Here's a look at the toolset:
It ain't ready for a night out on the town yet, but it lives! @DnDBeyond encounter builder emerges from the primordial soup – look forward to seeing how it evolves and getting it out for some testing! pic.twitter.com/JbJ2N4SEMS

— Adam Bradford (@BadEyeAdam) February 13, 2019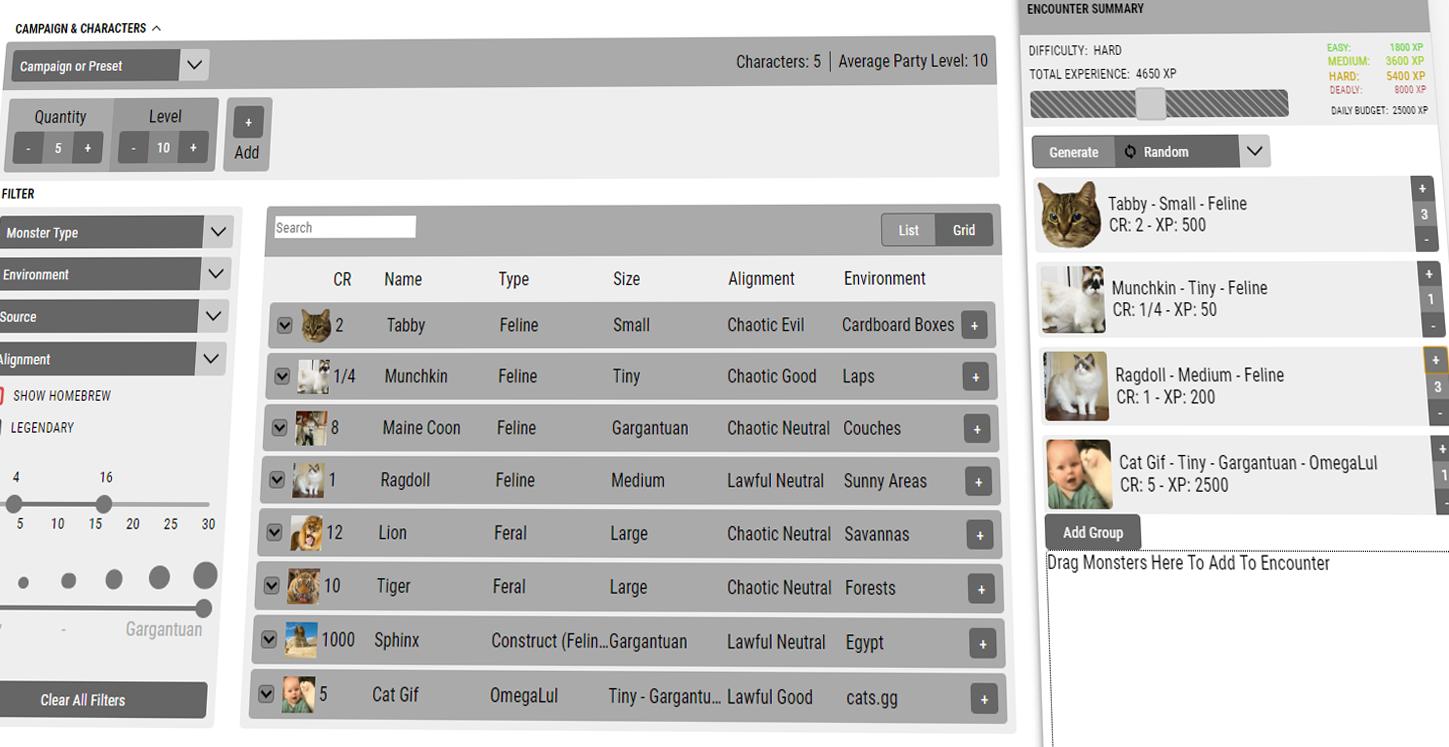 Right now it's hard to tell what else it will let you do besides filter monsters and pick them out according to an XP budget that helps estimate difficulty–which, admittedly goes a long way towards helping DMs fine tune their encounters. And just being able to pick out what you're fighting is a pretty big first step.
Here's hoping we see something like keeping track of terrain features, hazards, or traps as the Encounter Builder/Tracker is more developed.
The artificer is still on track to reappear in Unearthed Arcana this month. It's going to be the last week. We'll let you know when it's out. Great to see so much anticipation! #DnD https://t.co/3C3j49BPN2

— Jeremy Crawford (@JeremyECrawford) February 12, 2019
If you were hoping to see the Artificer appear in Unearthed Arcana, you'll have to wait another week or so–the team ran into some delays (thanks Polar Vortex), but the Artificer is still inbound, still another new class for 5th Edition, and we're still excited about it.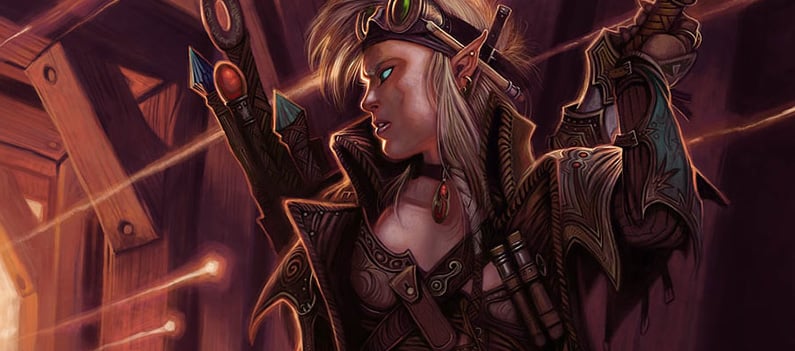 Valentine's Day might be over, but there's still plenty of time to show your love. One last thing to help kick your week off right–a bunch of Valentine's cards with a uniquely D&D theme to them. Here's hoping you have a monstrously good time with these, courtesy of Emi Tanji
Happy Adventuring!