Geekery: George Clooney Brings Heller's 'Catch 22' to Hulu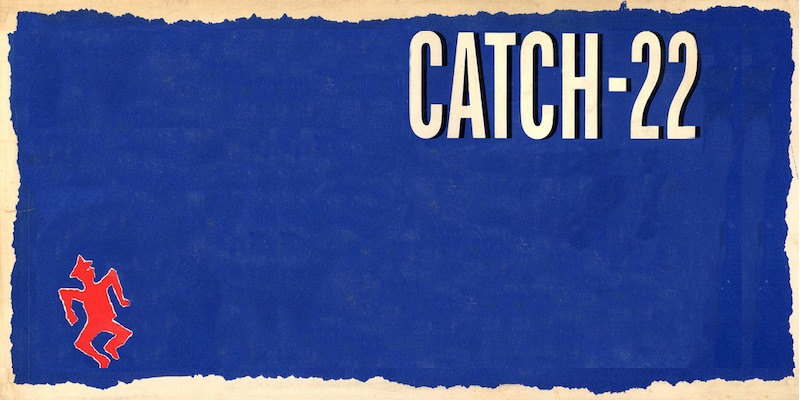 The iconic novel about surviving WWII as a bomber pilot is getting a new small screen treatment with Clooney, Kyle Chandler, and Hugh Laurie.

The satirical novel that focuses on Captain John Yossarian, a B-25 bombardier deployed in the Mediterranean during WWII, and his unit. Its circular narrative focuses on the members of the camp on an island as they try to finish their service – and keep their sanity – so they can go home. It took Joseph Heller nearly 10 years to craft Catch 22. It tells the story from several different characters' viewpoints and the timeline evolves as the plot moves forward and more details are given; for the lit dorks, it uses a non-chronological third-person omniscient narration that is unique. It is widely regarded as one of the best novels of the 20th century for that and its commentary on war.
Its absurdity and complications of the book require the right person to bring it to the screen (again – Mike Nichols adapted it in 1970), and I think Clooney is a great choice. I'm looking forward to watching.
The cast is also pretty damn perfect, including Christopher Abbott, Kyle Chandler, George Clooney, Hugh Laurie, and Kevin J. O'Connor.
Christopher Abbott is Yossarian, a bombardier, whose frantic obsession every time he goes up on a mission is "to come down alive". His odds of success at such a simple aim keep getting worse, because Colonel Cathcart (Kyle Chandler) keeps raising the number of missions the men have to fly. More than the retreating Germans, the real enemy for Yossarian and his rag-tag bunch of friends is the bureaucracy of the military, inverting logic at every turn. The pinnacle of this is Catch-22, a military by-law which states that if you fly your missions, you're crazy, and don't have to fly them; all you have to do is ask. But if you as not to, then you're sane, and so you have to fly them. George Clooney stars as the barking mad, parade-obsessed Scheisskopf. Hugh Laurie is the mellow, slightly checked-out Major de Coverley. Clooney directs the six-episode series, along with Grant Heslov and Ellen Kuras.
The 6 episode limited series arrives on Hulu on May 17th.