Geekery: New 'Dark Phoenix' Trailer – Birth, Death, and Explosions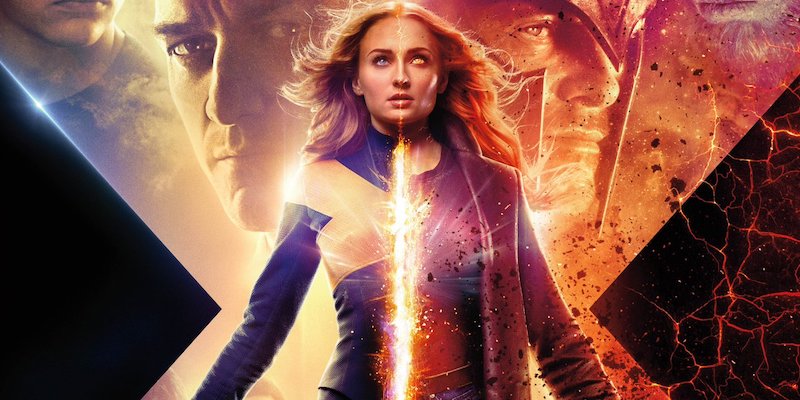 Chris Claremont's classic is finally coming to the screen – whether or not it gets the treatment it deserves is up to you to decide. A new trailer has been released that shows Jean Grey's growing power…

Sophie Turner returns, as well as James McAvoy, Jennifer Lawrence, Michael Fassbender, Nicholas Hoult, Alexandra Shipp, Tye Sheridan and Kodi Smit-McPhee. Jessica Chastain joins the series as a destabilizing villain form another world. The official synopsis:
In Dark Phoenix the X-Men face their most formidable and powerful foe: one of their own, Jean Grey. During a rescue mission in space, Jean is nearly killed when she is hit by a mysterious cosmic force. Once she returns home, this force not only makes her infinitely more powerful, but far more unstable. Wrestling with this entity inside her, Jean unleashes her powers in ways she can neither comprehend nor contain. With Jean spiraling out of control, and hurting the ones she loves most, she begins to unravel the very fabric that holds the X-Men together. Now, with this family falling apart, they must find a way to unite — not only to save Jean's soul, but to save our very planet from aliens who wish to weaponize this force and rule the galaxy.
I'm finding it hard to be hyped about this given who is attached to it, and how bad Apocalypse was. This is Simon Kinberg's first time directing, but he's an X-Men veteran. He's bringing the stink of X-Men: The Last Stand with him – he wrote the script for this and the 2006 movie that failed at tackling the Dark Phoenix story. The trailer looks pretty, it's cut well; but we've seen that from this franchise before, only to be followed by a subpar movie. So… yeah… not really into this.
This is the last X-Men movie that will be made by Fox. As we're all aware at this point, Fox and Disney are in the midst of hashing out terms for a merger. Disney's Bob Iger has confirmed that Marvel Studios head Kevin Feige will be overseeing the X-Men IP. We'll see in coming years what stories they'll tell, and how the mutants will become a part of the MCU.
X-Men: Dark Phoenix lands in theaters on June 7th.