Geekery: Pikachu is the Hero You Need in New Live Action 'Pokemon' Trailer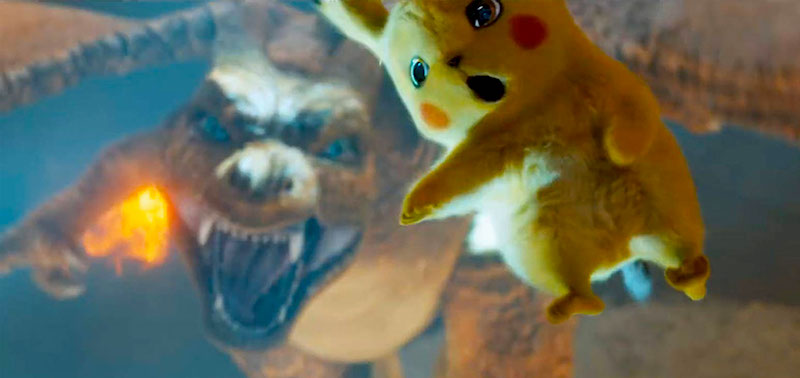 The first trailer for Pokemon: Detective Pikachu was an introduction to the universe and the new CG look of the beloved characters. The latest digs into the story with action, goofy jokes, and pocket monsters doing what pocket monsters do.
The marketing is doing a good job at roping in folks that have little understanding of the universe (like me) without treating folks like they're totally clueless. I can't really say I'm here for it – but it does look like a great, fun summer movie for fans and folks that love cute critters kicking butt.
Along with Ryan Reynolds the cast includes Justice Smith, Ken Watanabe, Suki Waterhouse, Rita Ora, and Bill Nighy. Rob Letterman – the man behind Monsters Vs Aliens and the live action Goosebumps movie – is in the director's chair. The story is inspired by a 3DS game that centers on solving mysteries with a Pikachu that can talk. The official synopsis:
The story begins when ace private eye Harry Goodman goes mysteriously missing, prompting his 21-year-old son Tim to find out what happened. Aiding in the investigation is Harry's former Pokémon partner, Detective Pikachu: a hilariously wise-cracking, adorable super-sleuth who is a puzzlement even to himself. Finding that they are uniquely equipped to communicate with one another, Tim and Pikachu join forces on a thrilling adventure to unravel the tangled mystery. Chasing clues together through the neon-lit streets of Ryme City—a sprawling, modern metropolis where humans and Pokémon live side by side in a hyper-realistic live-action world—they encounter a diverse cast of Pokémon characters and uncover a shocking plot that could destroy this peaceful co-existence and threaten the whole Pokémon universe.
Pokémon: Detective Pikachu floofs its way into theaters May 10th.