GW Daemon Engine: It's A Banner Day For HERESY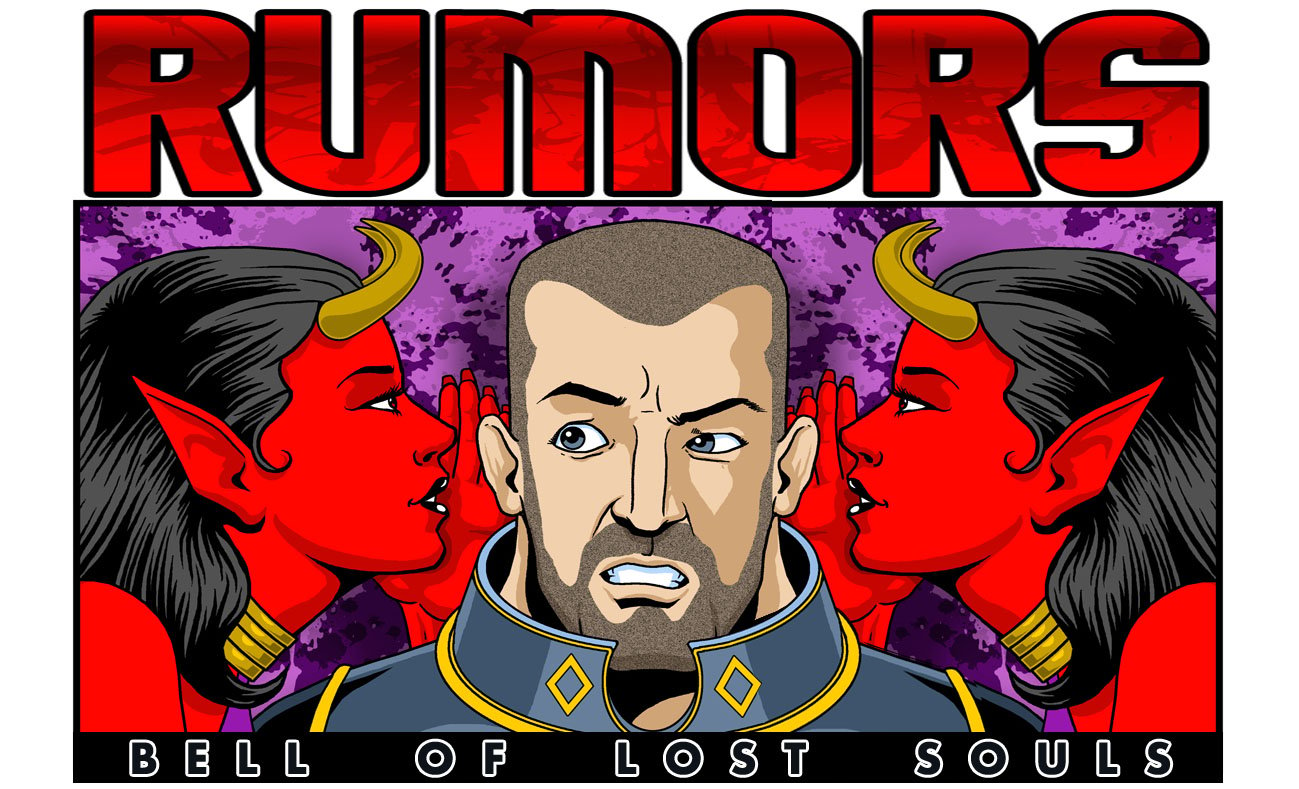 The Daemon Engine is back and is still going strong with previews from the Grimdark Future – view at your own risk!
Man, the Daemon Engine is just cranking out the teasers and honestly, I'm really digging the work it's been doing. I mean, I know it's heresy and all – but man it feels GREAT! Just don't tell the Inquisitor and rat this daemon out. Anyhow, here's the next preview from our good buddy the Daemon Engine:
OH HEY THERE, FOOLISH MORTAL. IT'S ME, THE DAEMON ENGINE! DIDN'T SEE YOU THERE. HOW'S YOUR DAY GOING? I'M GOOD. FEELIN' PARTICULARLY EVIL TODAY. WANT TO SEE SOMETHING COOL?

YEAH? YEAH!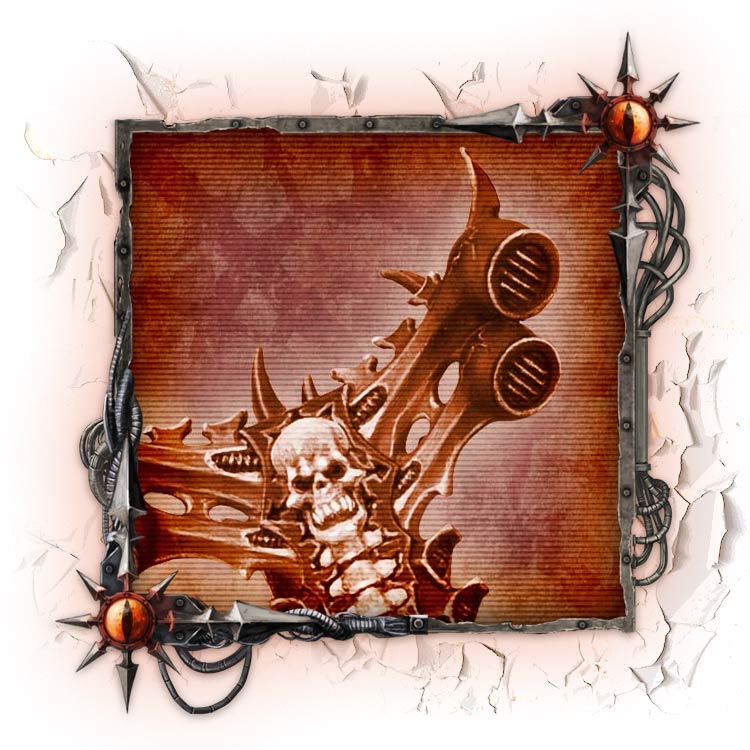 Whelp, that's just rad! What are we looking at here? To me, it looks like the back pack of a Chaos Marine that tried to go to 12 and got stuck at 11. It's kinda metal – and I'm down for that! The skull and spine are an interesting twist, too. I'm wondering if the bit has been edited out of a different image so we can only see it and not the rest of the model it's attached to as well.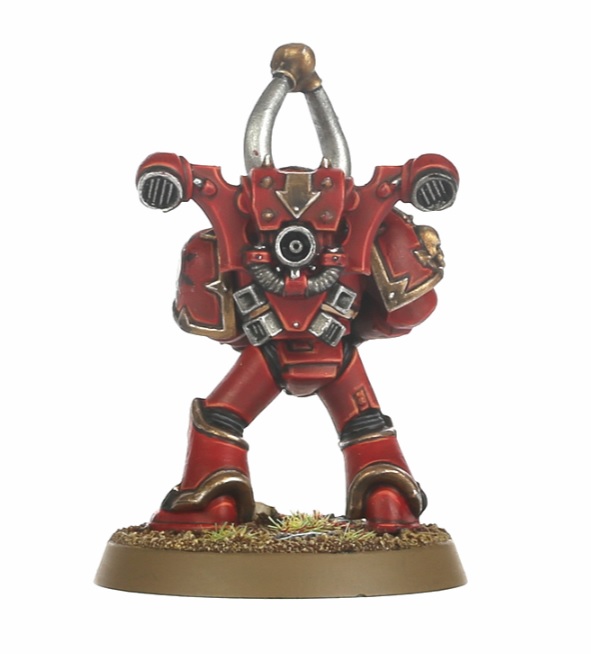 "It started like this, and then we took it up a knotch or twelve…"
Personally, I think that GW has been hard at work redoing a BUNCH of the Chaos Space Marine line to make them more…Chaosified! We've seen some of the preliminary results with Blackstone Fortress: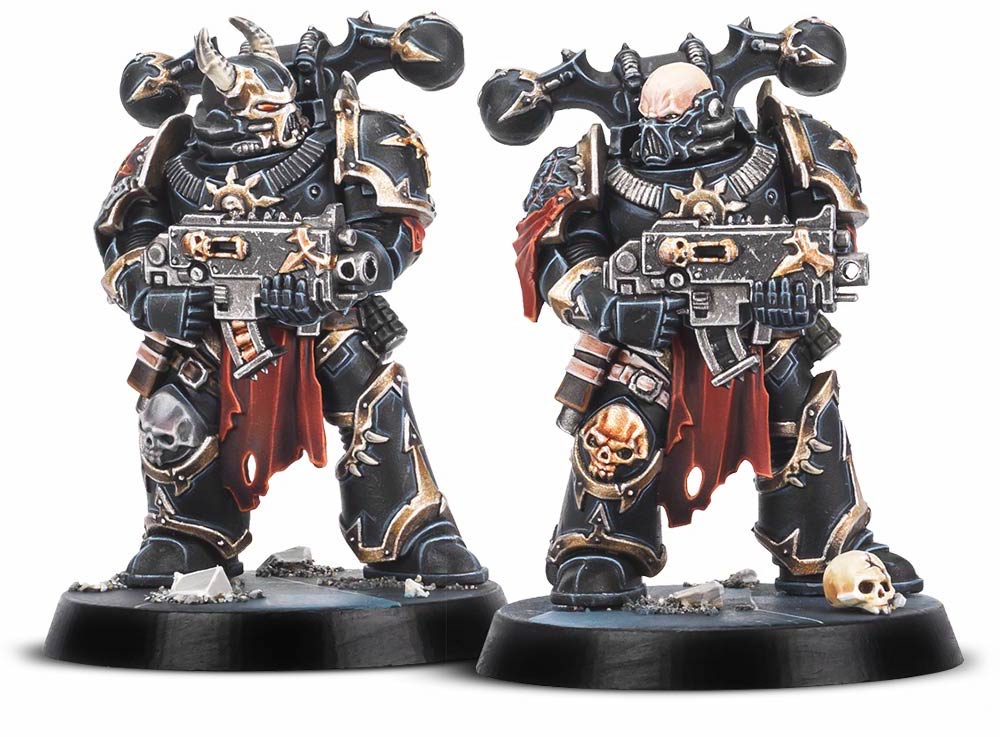 And even before that we had the Chaos Marines from Dark Vengeance: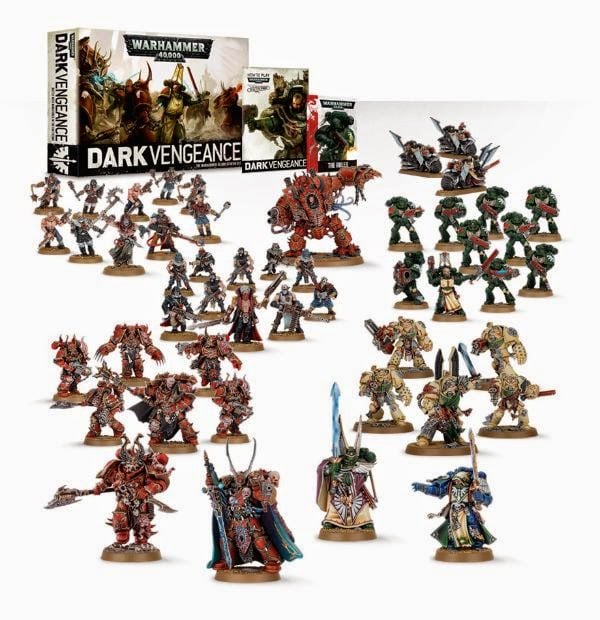 Subscribe to our newsletter!
Get Tabletop, RPG & Pop Culture news delivered directly to your inbox.
We're looking at a slow burn of a project that has been years in the making and is finally coming to fruition. The Chaos Space Marine Line is coming back with a ton of updates and I cannot WAIT to see the results in full! March 5th is going to be an awesome day for Chaos…just wait!
The Imperium might have the Primaris, but Chaos is bringing some new toys of their own!