40K: More New Primaris Marines From Shadowspear Teased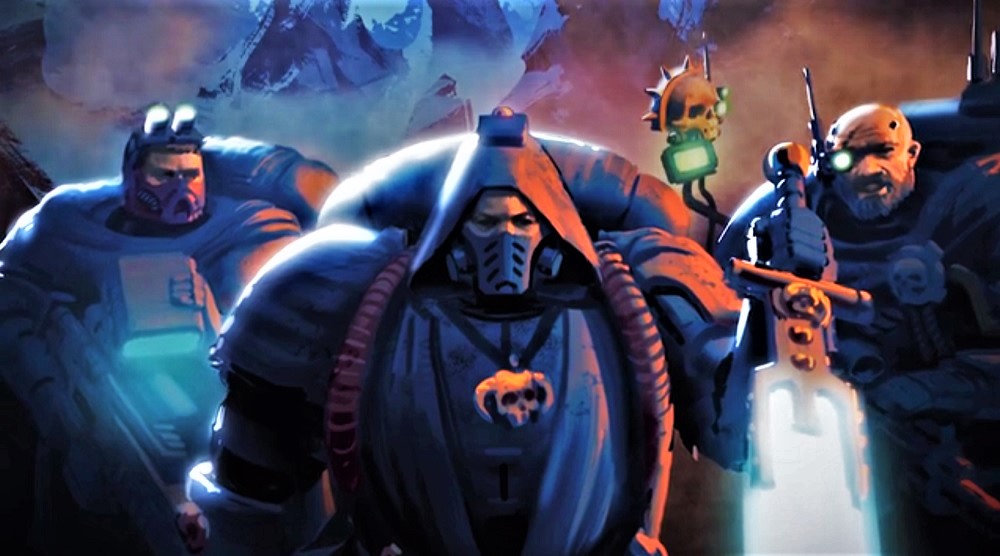 The War for Nemendghast has the Vanguard Space Marine showing off even more new toys! Come see for yourself.
Games Workshop is far from done teasing the new Shadowspear goodies coming to a tabletop near you soon. They have released a new teaser for the new boxed set and if you're not on the hype-train yet, you might want to get a ticket:
Did you see that!? Here's a look at the next big teaser: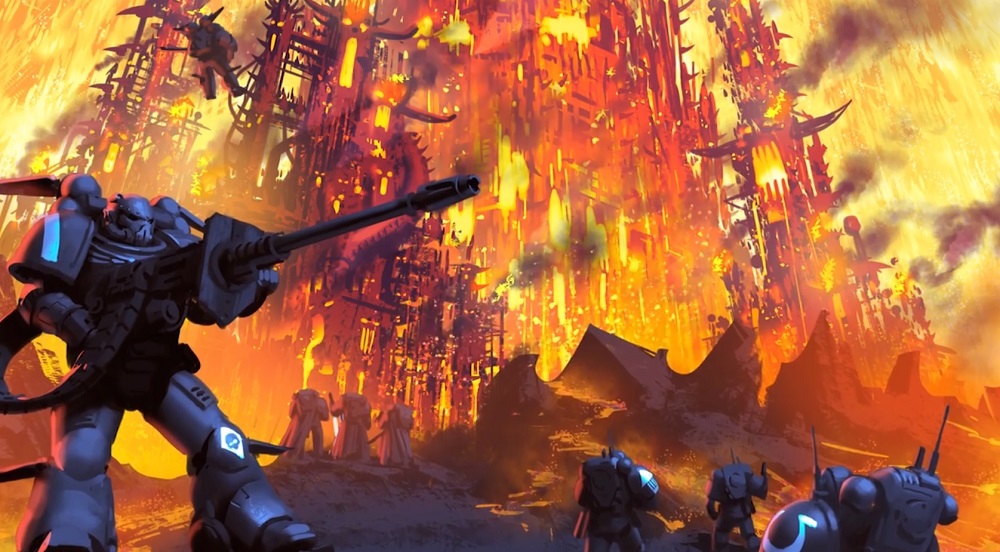 What the heck are THOSE!? That ain't a Reiver, Intercessor, Inceptor or any OTHER Primaris Marine currently available! Folks have been wondering if the Primaris would get some new Heavy Weapon option. Whelp, there it is! This looks like a cross between an Inceptor, a Reiver and a Devastator.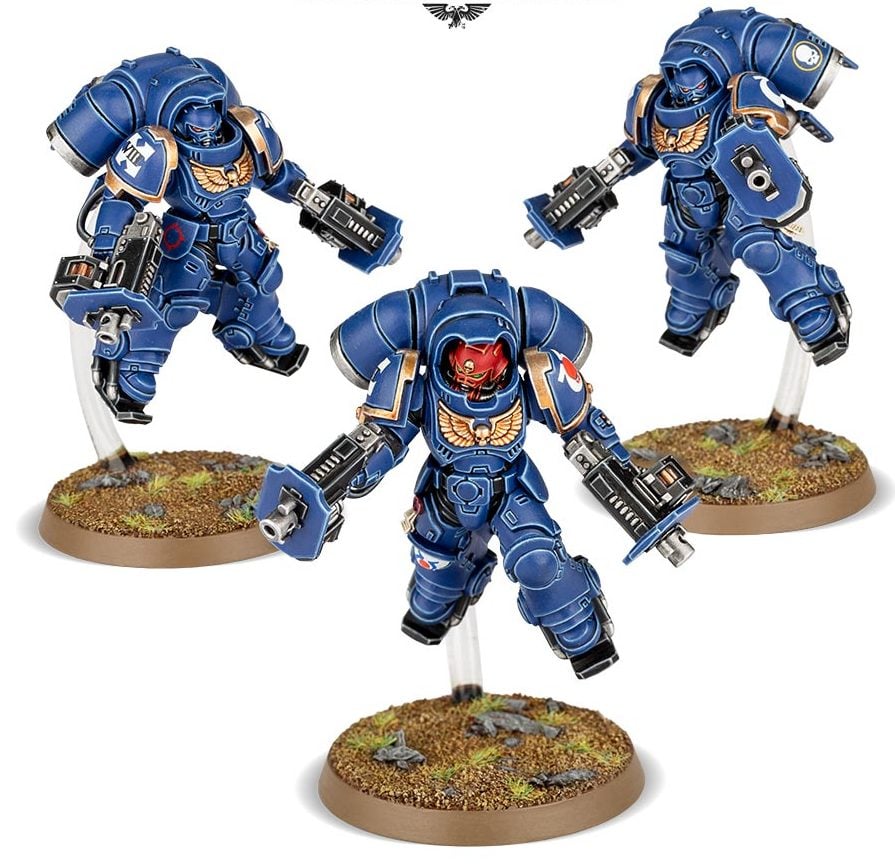 Their armor doesn't look as heavy as the Inceptors. The leg plates are similar but their back-packs aren't quite as large – maybe they aren't wearing Jump Packs. But they do have the same Grav-Chute fins that Reivers have: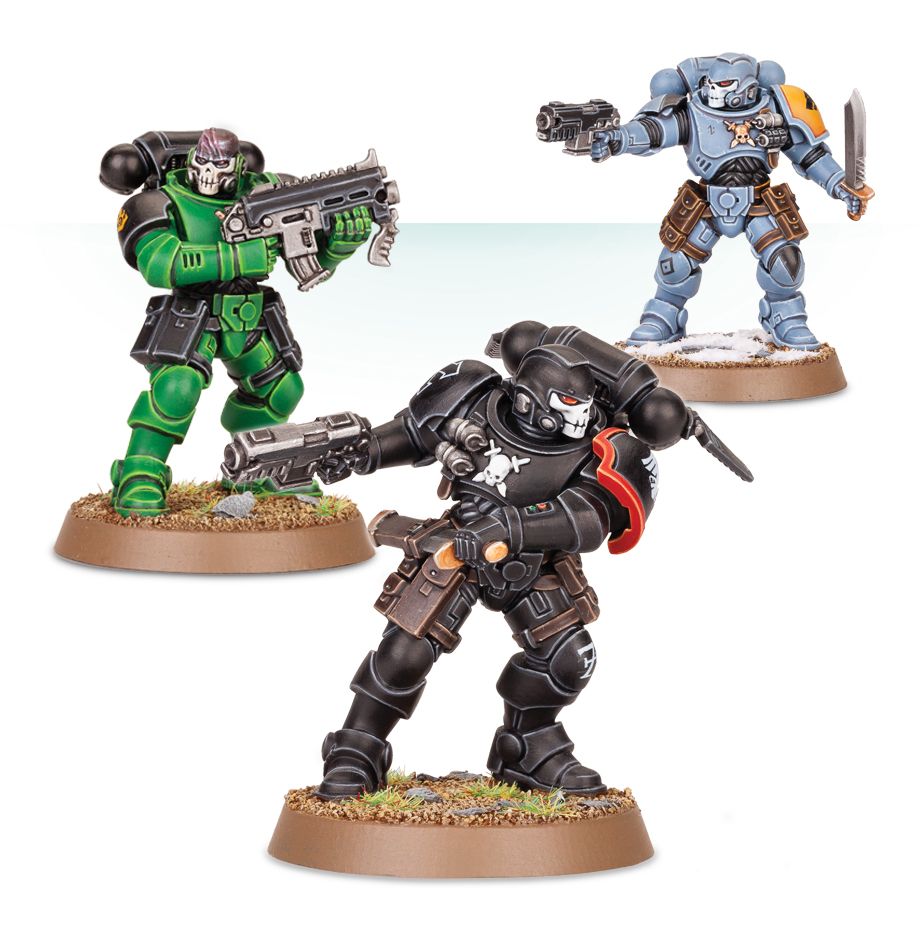 Their legs even have another set of fins on them as well. Perhaps it's just the perspective of the artwork and those packs ARE jump packs… but what if they aren't! Now, can we talk about that gun?!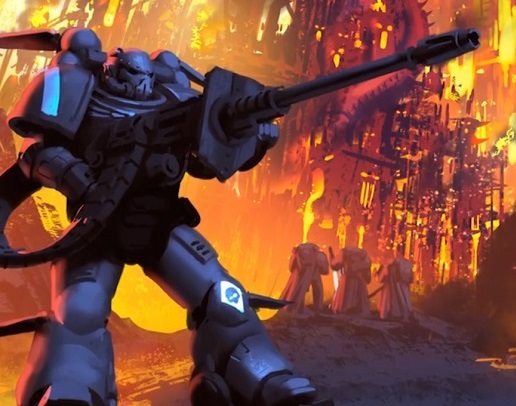 This thing looks like it means business! First off, it sure does look like an Auto Cannon! But not your typical Auto Cannon – it looks more like the Armiger Helverins version:
Subscribe to our newsletter!
Get Tabletop, RPG & Pop Culture news delivered directly to your inbox.

It's even got the "shield" on the gun for "safety" reasons. If this new heavy weapon comes close to the Armiger's cannons, look out! A flat 3 damage shot is just brutal. How many shots do you think this gun will have? 2? D3? 2D3?! And I'm betting they are either going to get to have some type of Deepstrike option or some type of compensation for moving and firing – and if they get BOTH…well, ouch!
Lastly, this new Marine is going to be in the Heavy Support Slot – note the shoulder pad.  This new Vanguard Strike Force is going to be game changing, you can count on that! The last promo had an Abaddon Arrival in March. I have a feeling that these Vanguard Marines aren't going to be that far behind him…