GW Daemon Engine: Well AXE-utally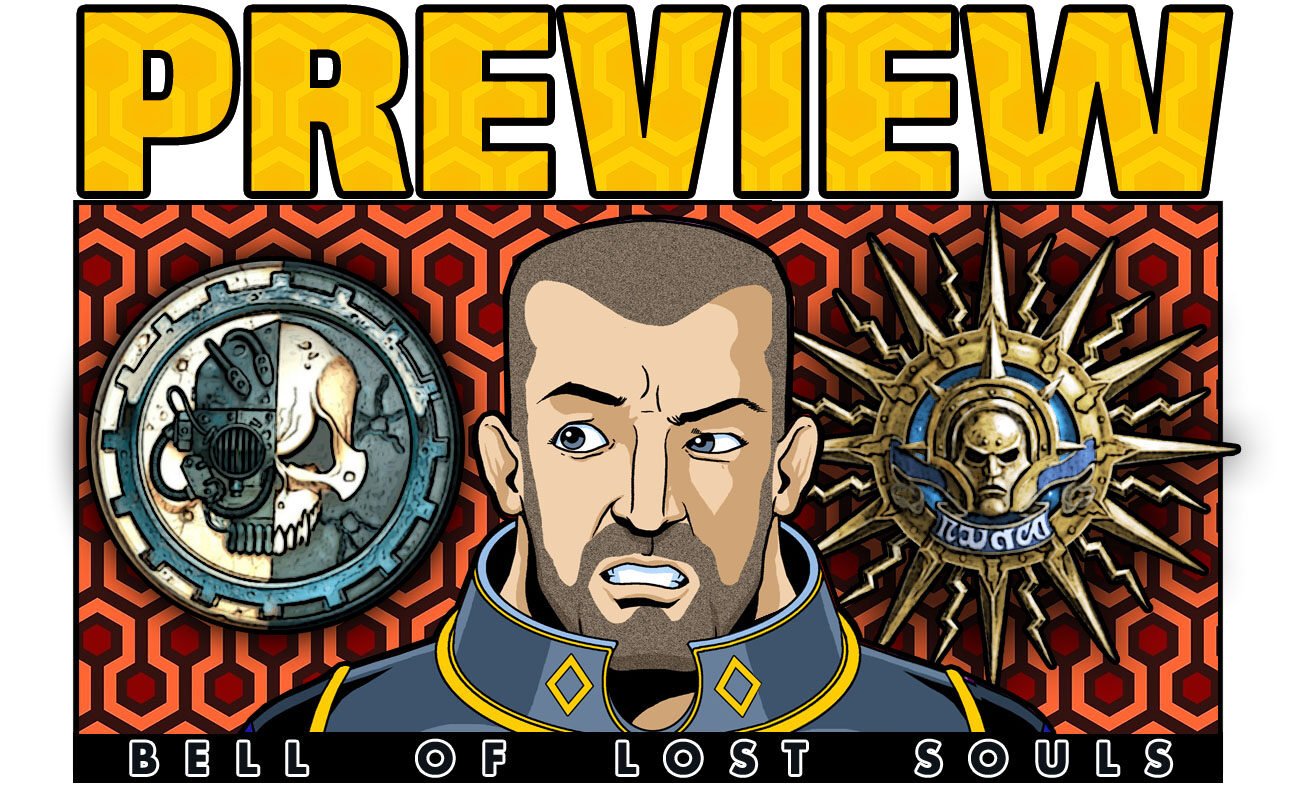 Our favorite Daemon Engine is back with a new teasery image from the Grimdark Future! You've got questions, he's got an AXE!
Dear Readers, our friendly neighborhood Daemon Engine needs our help. It seems to be in quite the bind and is at risk of getting turned into an Axle. We can't let that happen:
OKAY, MORTALS. THE DAEMON ENGINE IS GOING TO BE REAL WITH YOU FOR A MOMENT. I DON'T KNOW WHAT THIS ONE IS AND MY DAEMON BOSS IS GOING TO TURN ME INTO THE WHEEL AXLE ON HIS BLOOD THRONE IF I CAN'T REMEMBER. DO YOU KNOW WHAT THIS SNEAK PEEK COULD BE?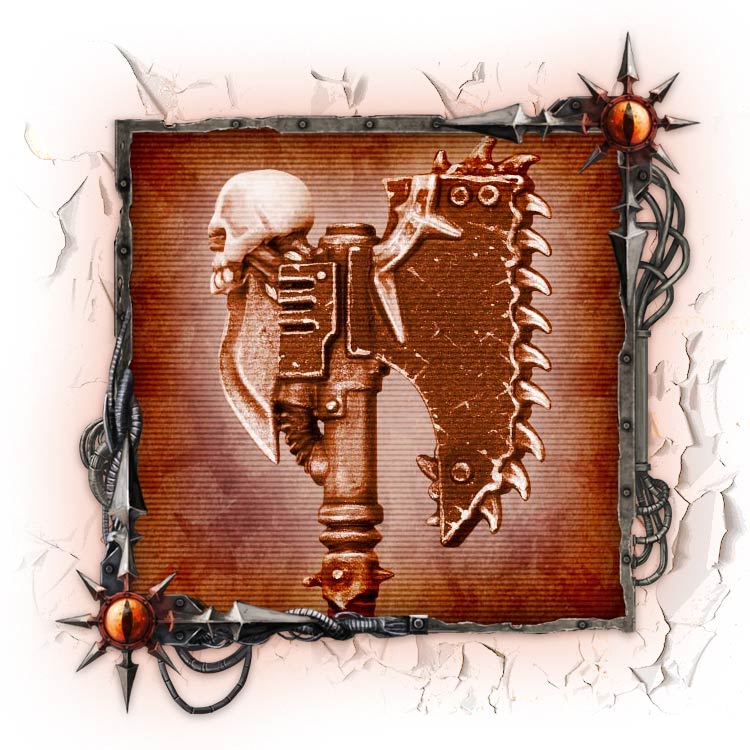 #SaveTheDaemonEngine
Alright folks, I know this one is a tough one but we need to get to work to brainstorm. Based on our extensive collective knowledge of Warhammer 40,000 weapons we've got to narrow it down a bit. Here's what know it's NOT:
A Sword
A Gun/Ranged Weapon
A Maul
A Fist
A Claw
A Vehicle
A Vehicle Attachment
So what does that leave? A Skull Trophy Rack. It's got a skull on it and that looks more Trophy-like than functional. Although those chain-saw like teeth on the other side do remind me of a…chainsaw. I think we need to call in an expert:
…
Okay then. Gimli says it's a chainsaw…I'm just going to leave that out there and have you guys fill in the blanks.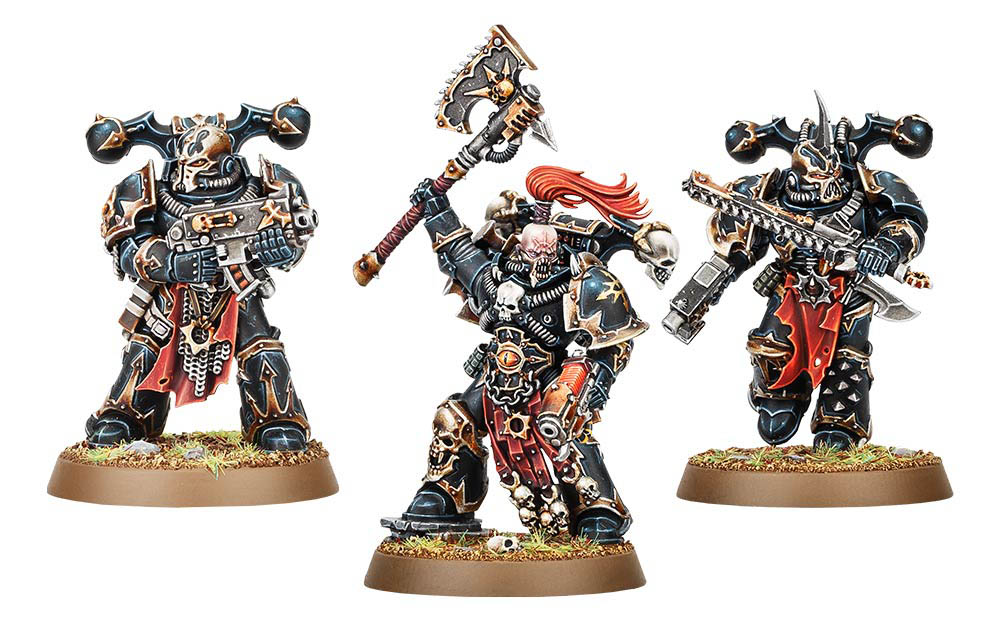 Subscribe to our newsletter!
Get Tabletop, RPG & Pop Culture news delivered directly to your inbox.
Chaos is rising! Let us know your thoughts/theories in the comments!
Okay, seriously, we know it's a Chain Axe. And here is something to think about for real – it's got a Skull on it. You know you LOVES Skulls? And do you know which kit has been in DIRE need of a remake: