40K: Bonus Episode – LVO Recap Part2 w/Chris Morgan: TFG Radio

This week on TFG Radio we continue our discussion about this year's Las Vegas Open, with special guest Chris Morgan, from the Forge the Narrative podcast.
Welcome to part 2 of the judges' discussion of the 2019 Las Vegas Open. Unfortunately, John was unable to join us for this episode, so we have asked one of the other judges from the event to step in. Adam and Danny are joined by Chris Morgan, from Forge the Narrative podcast, to discuss his experience at LVO, our views on how effective the code of conduct, and card system, worked for the event, and how we hope competitive 40K will develop in the future.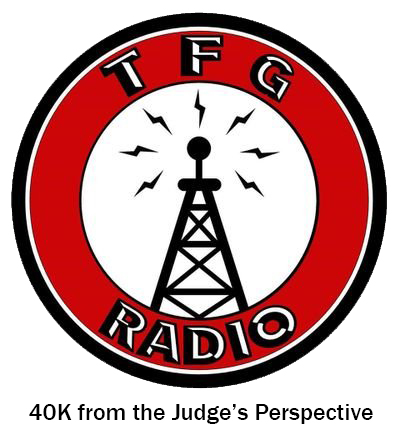 TFG Radio Bonus Episode 12
~I hope you enjoy the show! Be sure to say something in the comments section. Whether it's your opinion of the show itself, or just to suggest something we could talk about in the future, be sure to drop us a line.

If you're a fan of the show, and would like to help us to make the show better, be sure to visit our page and support today:
TFG Radio Patreon
Latest News From BoLS: