New Start Collecting! sets and an expansion for Warhammer Underworlds are up for Pre-order this weekend! Take a look Age of Sigmar fans!
via Games Workshop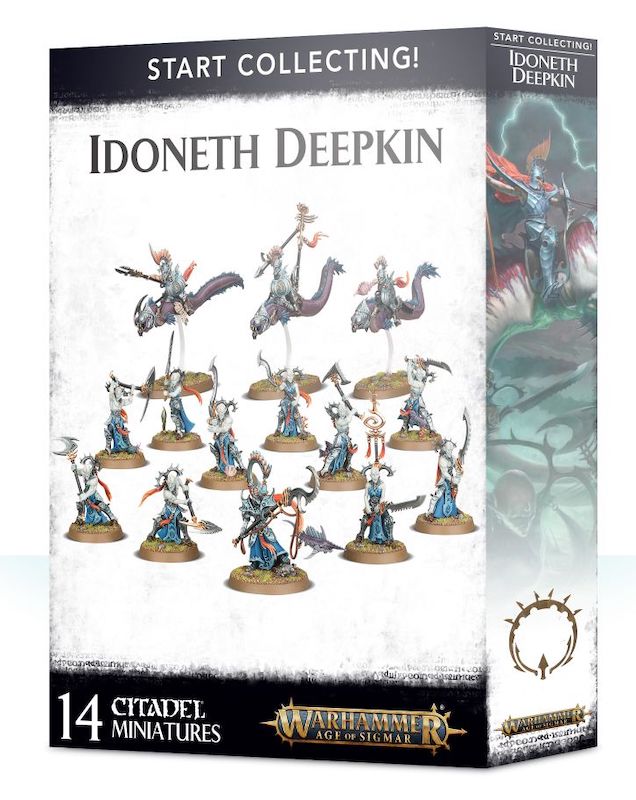 Kick off your Idoneth Deepkin collection with this specially selected starter set! We've taken some core units every army needs, and put them in one handy set, saving you money compared to getting the models inside separately.
In this box, you'll find:
1x Isharann Soulrender – a Hero to lead your army who can restore fallen Namarti to life,
10x Namarti Thralls – a deadly close-combat unit that carves enemies apart with Lanmari blades, with an optional icon bearer and various aesthetic customisation choices
3x Akhelian Guard – assemble yours as unbreakable Ishlaen Guard or lightning-spewing Morrsarr Guard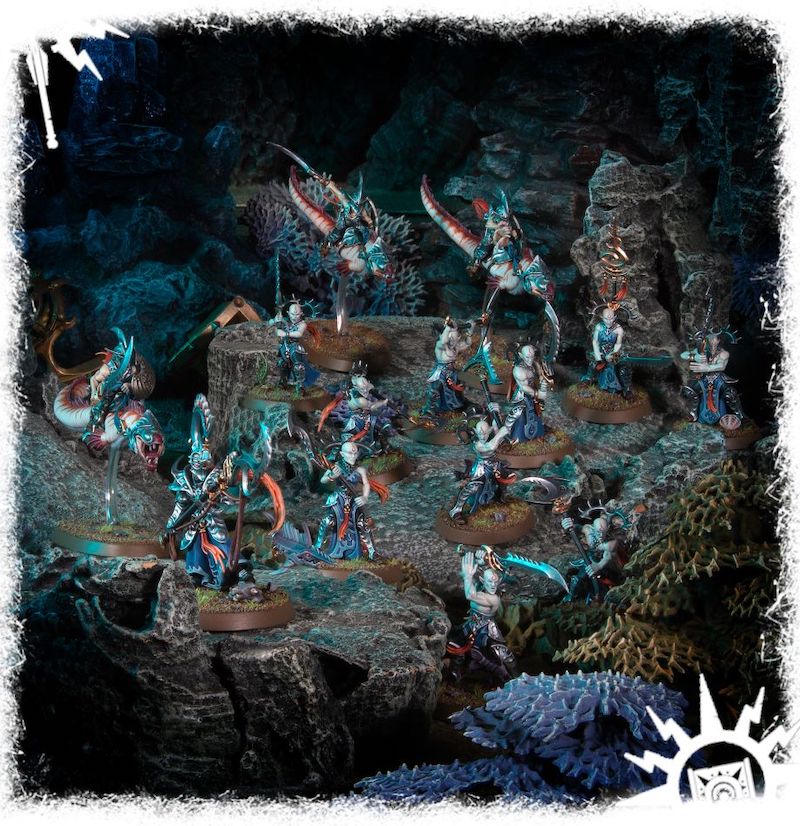 This set includes 1 x 40mm round base, 10 x 32mm round bases, 3 x 60mm oval bases and flying stands.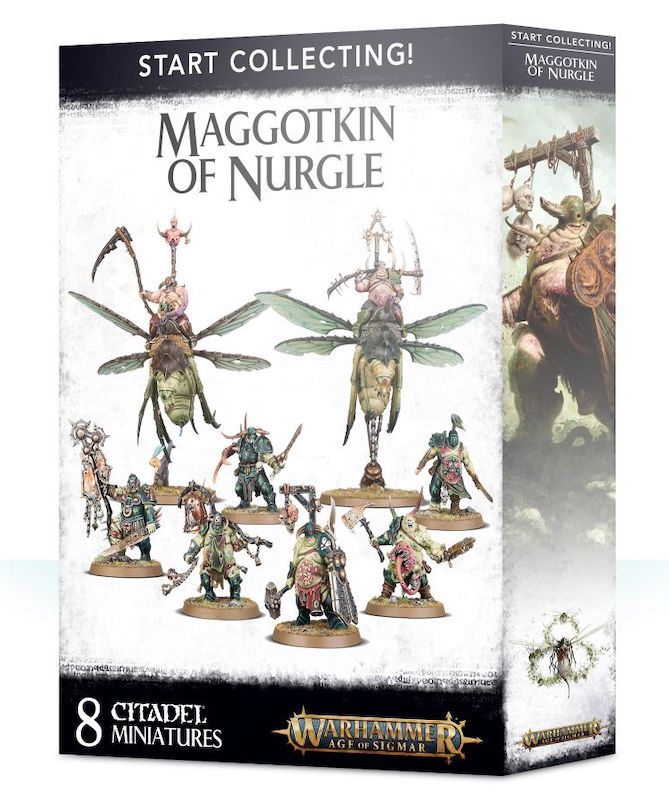 If you're looking to reinforce or start a Maggotkin of Nurgle army, this Start Collecting! set is perfect! We've taken several staple units of the army, and put them in one money-saving boxed set for your convenience. Inside, you'll find:
1x Lord of Blights armed with a bubotic hammer and vermid shield
5x Putrid Blightkings wielding a variety of scythes, mauls, axes and flails, including the option of building a Blightlord, Icon Bearer and a Sonorous Tocsin as well as loads of options for customisation
2x Pusgoyle Blightlords, each mounted on an enormous Rot Fly, including the option of building one as the deadly airborne Lord of Affliction.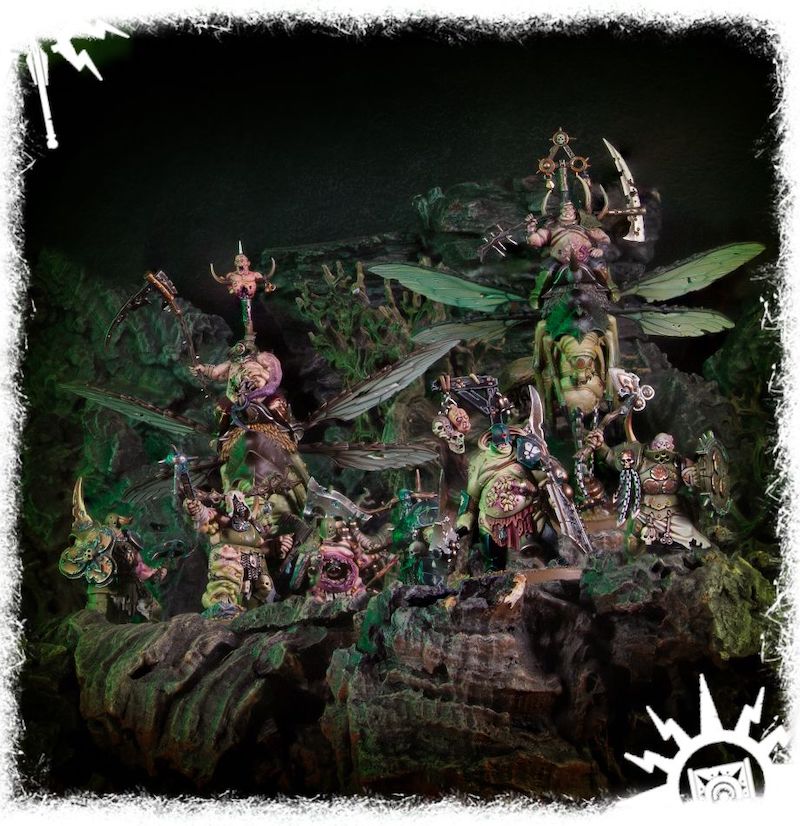 This set contains 6 x 40mm round bases and 2 x 60mm round bases.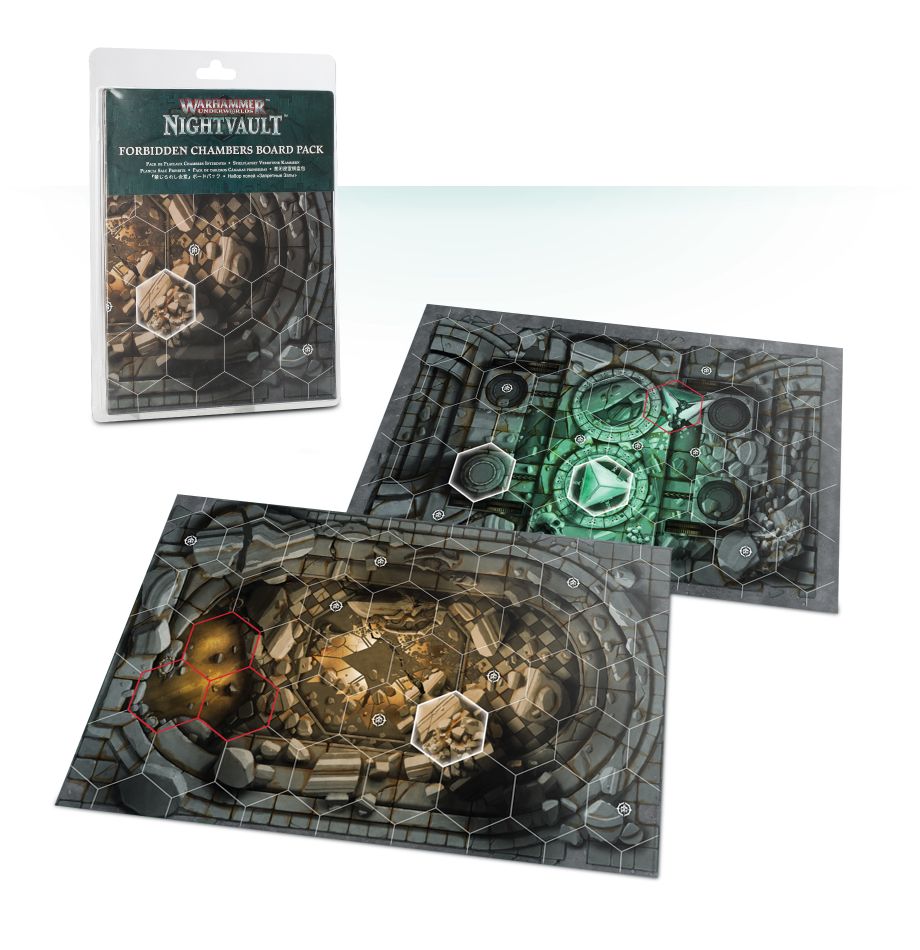 Give yourself extra tactical options in Warhammer Underworlds with this special double-sided board pack! This board section has been expertly designed to offer new challenges and opportunities for your warband. On one side, you'll find a group of three lethal hexes make for a deadly deterrent, while the other lets you keep your warband close together with three adjacent starter hexes. If you're looking to surprise your foes and shake up your strategy, this set is for you!
Please note – this set is fully compatible with the boards provided in Warhammer Underworlds: Nightvault, and a copy of the Warhammer Underworlds: Nightvault Core Set is required to use it.
Welcome to the Start Collecting party – Deepkin!