Mantic: Upgrade Your Games with Terrain Crate 2 – KS Live Now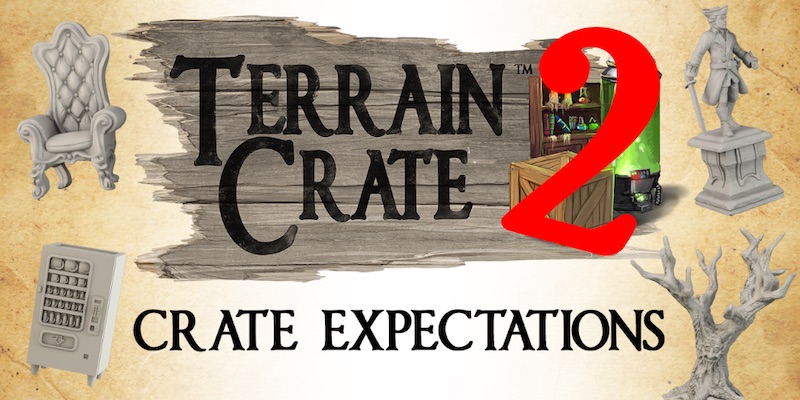 Terrain Crates is a range of plastic, pre-assembled terrain that you can use for every game imaginable – add realism to the ships in your sci-fi skirmish games, detail to your RPG adventures, and added fun to your board game nights. The Kickstarter is live now!

These three crates are available now. This is just a sample of what's in each crate –
check out the Kickstarter page to see everything included in each.
Bleakwood Hall is a spooky, gothic setting – perfect if you want a haunted mansion, a Cthulhu cultist's layer, a mysterious wood for your fantasy games or just need some fancy furniture to kit out your king's castle for D&D. Bleakwood Hall contains four sets – Gothic Manor, Servants' Quarters, Grim Woods and Bleakwood Mausoleum.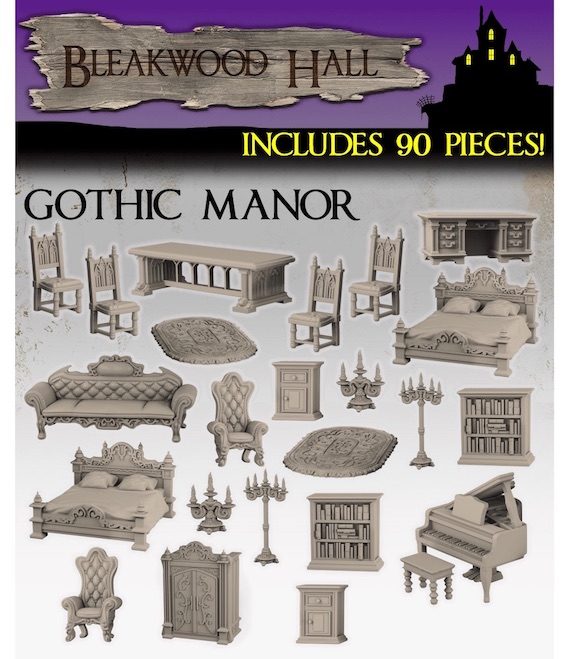 Campbell Heights is the perfect Crate for post-apocalyptic games, the Walking Dead: All Out War, modern skirmish games and there's a set that's fully compatible with Here's Negan: The Board Game. Campbell Heights contains four sets: Two Trees Mall, Crystal Peaks Campsite, Survivor's Stronghold and Abandoned Office.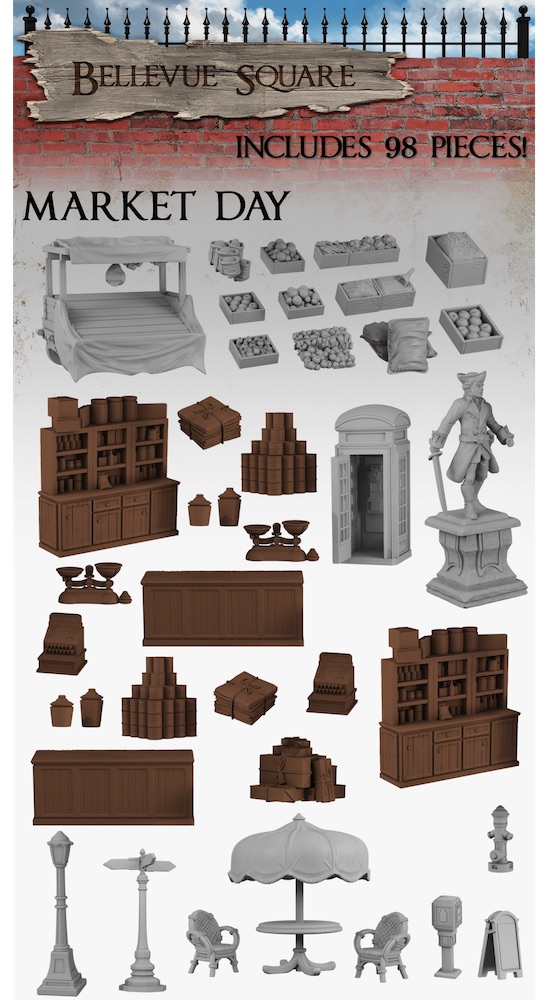 Need a Crate for your historical wargames, a bustling market square for RPGs, a simple house for your adventurers to rest in? Well, look no further than the Bellevue Square Crate. This contains the following sets: Market Day, Bellevue Hospital, Cosy Cottage and Peaceful Park.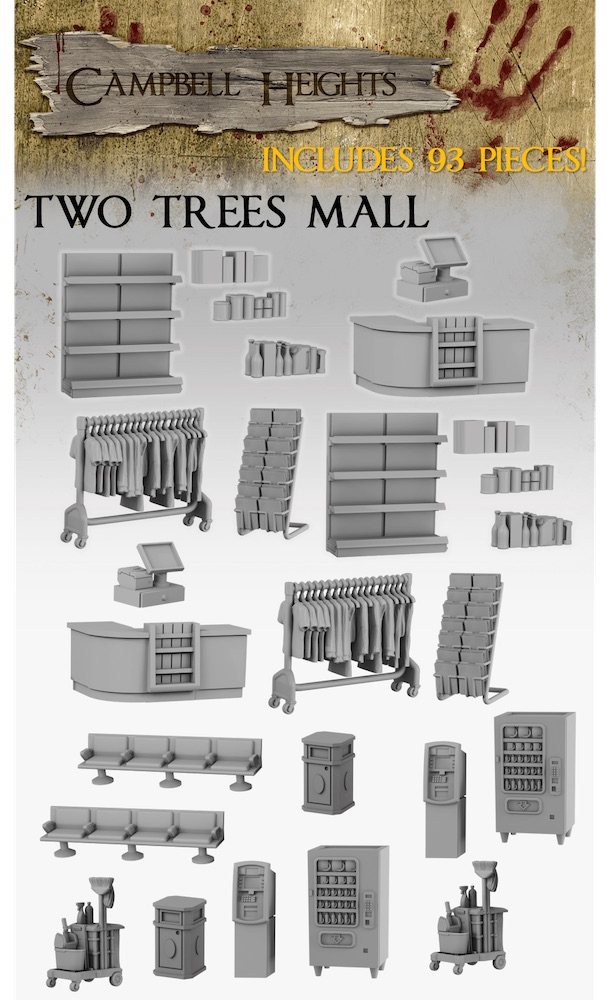 Subscribe to our newsletter!
Get Tabletop, RPG & Pop Culture news delivered directly to your inbox.