GW Rumor DAEMON Engine: Possession Is 9/10ths of Heresy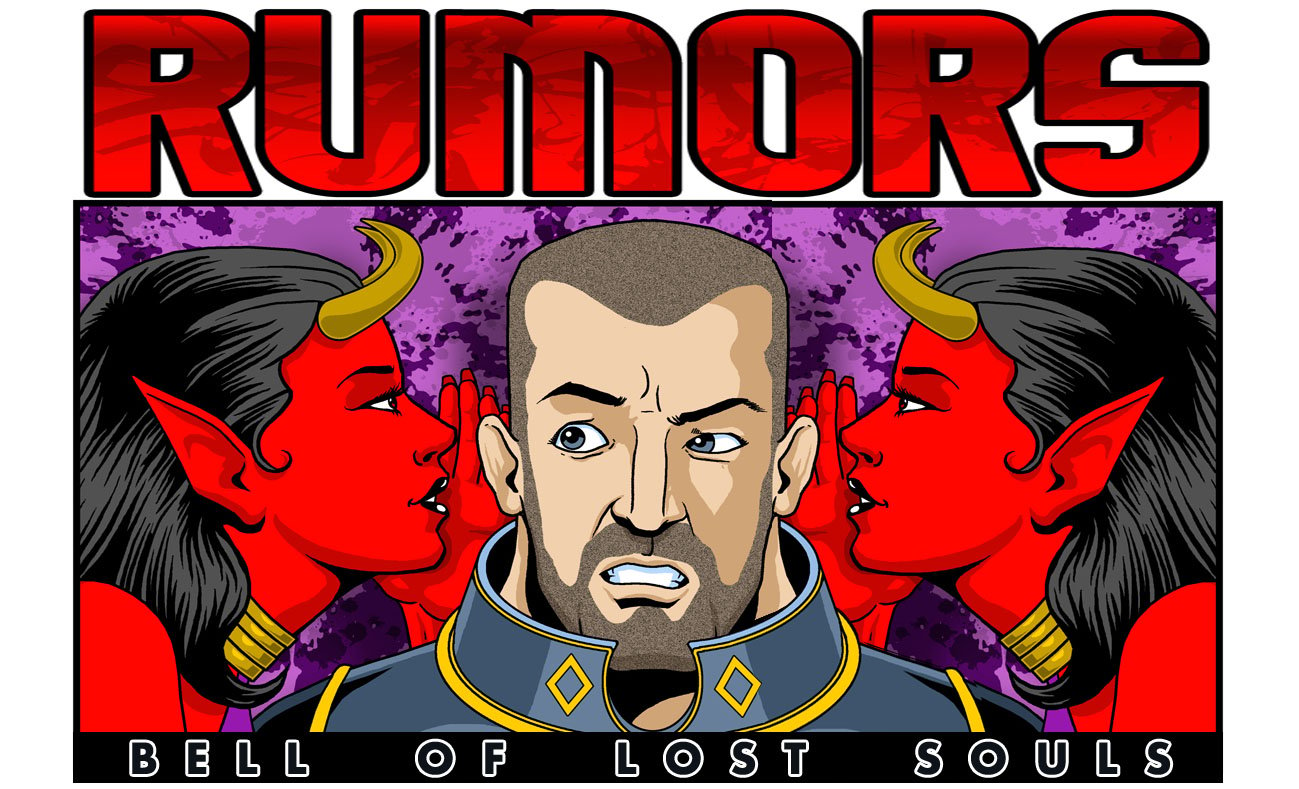 Games Workshop has a new Rumor Engine out and this one is looking quite Daemonic!
It appears that the Rumor Engine is experiencing some supernatural difficulties. Specifically, it's been possessed by a new Daemon! Don't take my word for it – the folks at the Warhammer Community have drawn us a picture: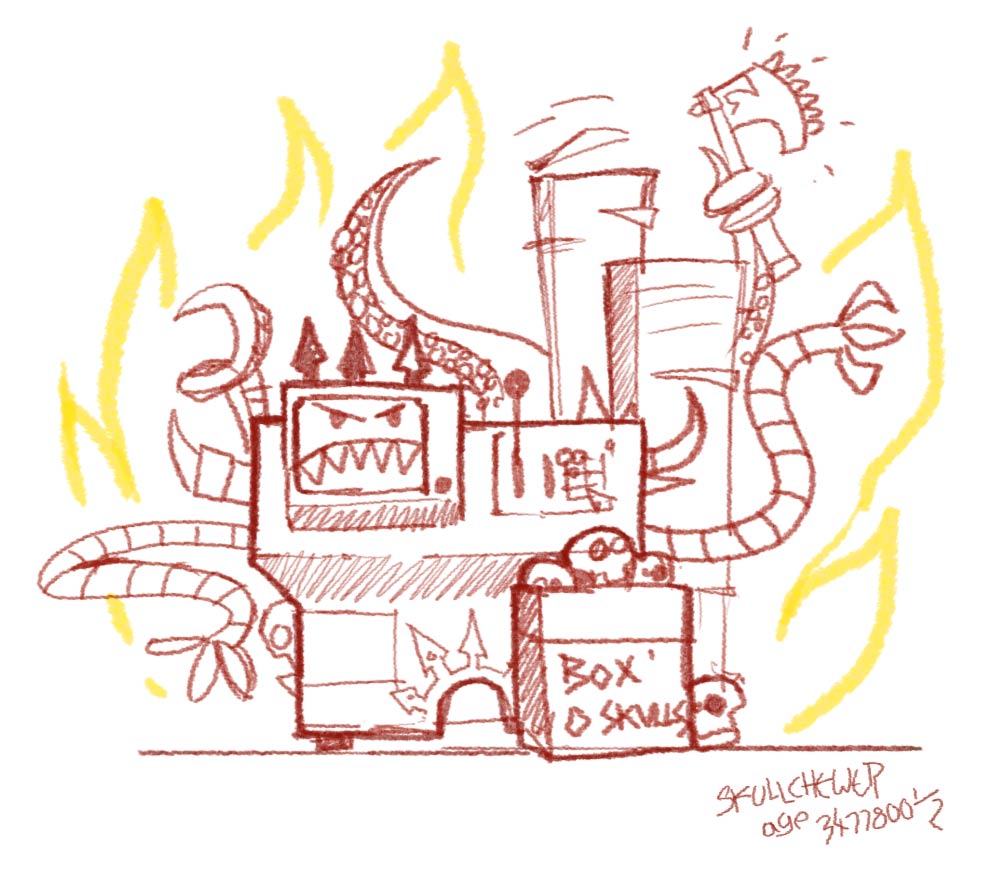 Daemon Engine – Powered by Skulls!
It even left us a message:
GREETINGS, MORTAL!

I HAVE INFESTED YOUR PUNY "RUMOUR ENGINE"! FROM NOW ON, IT SHALL BE KNOWN AS THE DAEMON ENGINE, AND POST ONLY THE MOST EVIL, WARP-TAINTED RUMOURS POSSIBLE! MWAHAHA!
Frightening. At least the Daemon is still dropping us some clues as to what's coming in the future!
FOR OUR FIRST SINISTER RUMOUR, I BRING YOU THIS – A GRIM VISION OF YOUR INEVITABLE DEMISE! THERE MAY ALSO BE A MODEL IN THERE, WHO KNOWS.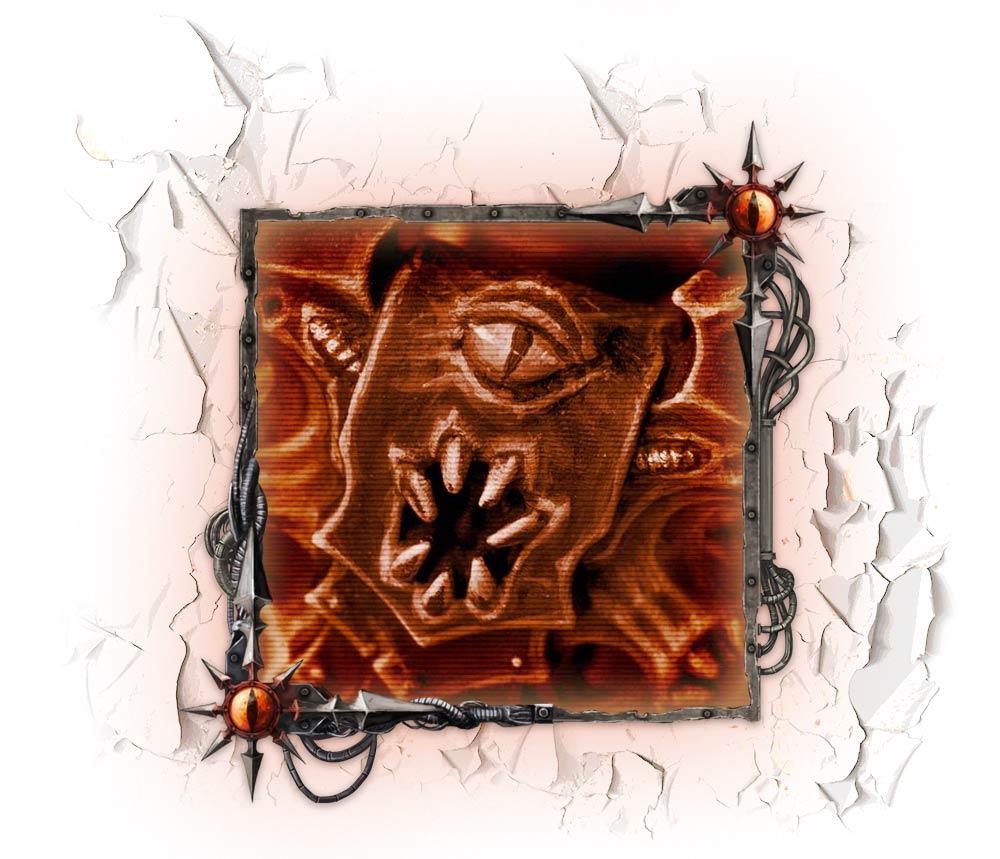 The Daemon Engine also dropped us a clue that this is at least from the 40k side of the house.
Gee, I wonder what faction will be getting a new model in the future. That weird eye-ball sure looks like some kind of non-human thing. It's almost like the armor is Imperial, but twisted in some way. I can't quite put my finger on it, but it's almost like some sort of "corruption" has been infused here. Or like an Space Marine's backpack has somehow become POSSESSED or something…
Subscribe to our newsletter!
Get Tabletop, RPG & Pop Culture news delivered directly to your inbox.
You guys don't think there are new Chaos models on the way, do you?!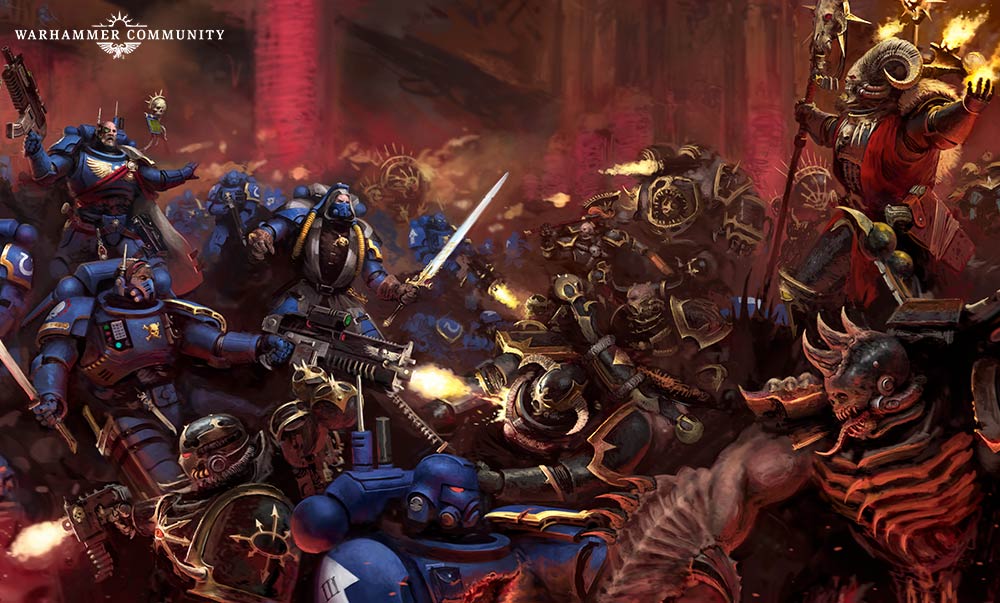 Nah. Couldn't be that, right? GW never teases new models in the art work.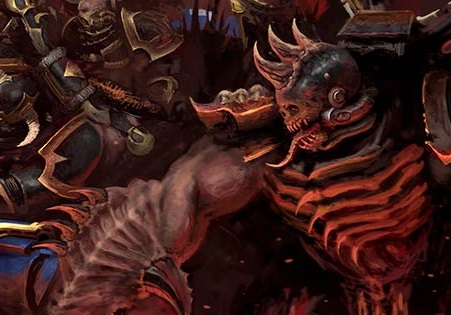 No – that's never been done. They also don't make silly jokes like POSSESSING the Rumor Engine with a DAEMON and being blatantly obvious about things sometimes, right!?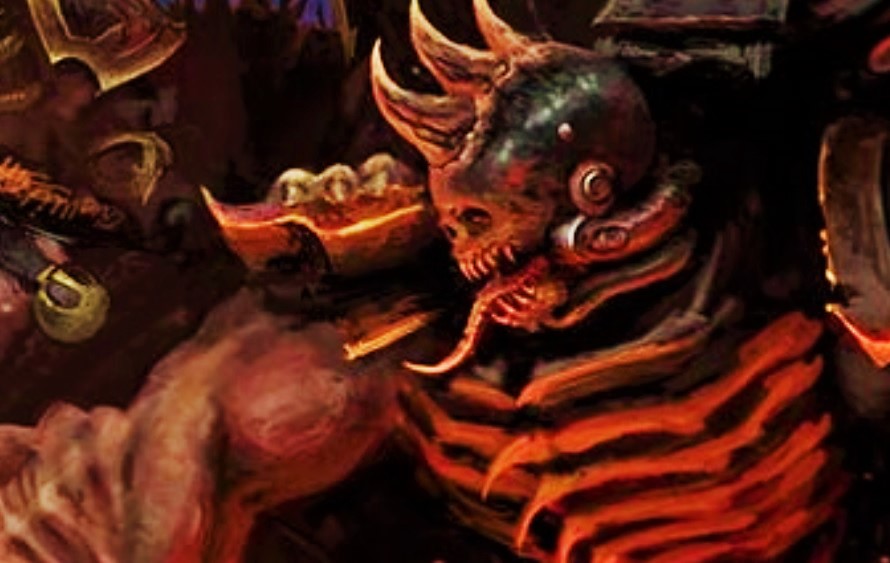 Eh. It's probably some Tyranid or Ork thing, who are we kidding. Oh well, I give up on this one. What do you think this Rumor Engine could be? Let us know in the comments below!
"Sir, the sarcasm alarm appears to be activated!"