L5R: The Crab Clan's Hida Tomonatsu Featured In MiniCrate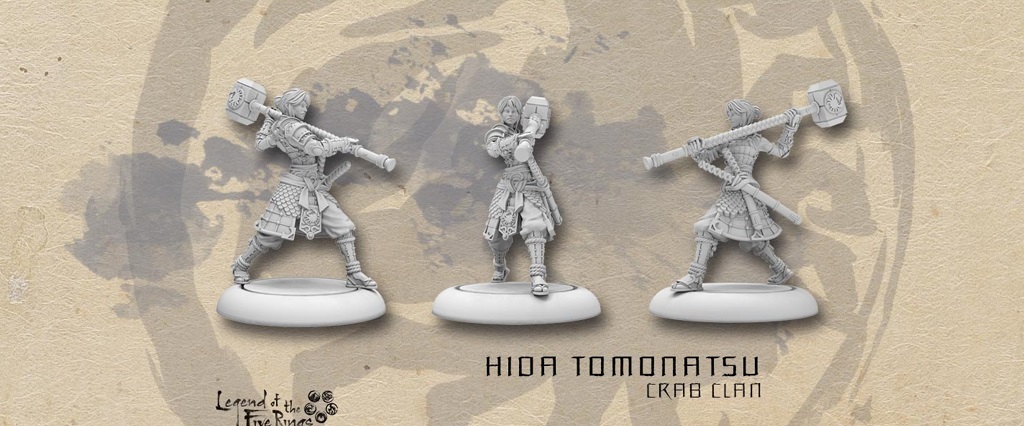 Come take a look at one of the most stalwart defenders of the Crab Clan: Hida Tomonatsu. Stern, unflinching, and with a hammer that can crack the world as easily as it might shatter the armored shell of an oni.
Hida Tomonatsu is a bulwark of badassness in the Legend of Five Rings–and if you order a MiniCrate subscription by February 5th, you'll receive this brave bushi, who carries with her the traditions of the Crab while shattering any obstacles in her way. So if you're interested in Hammertime, then scroll on friends.
via Privateer Press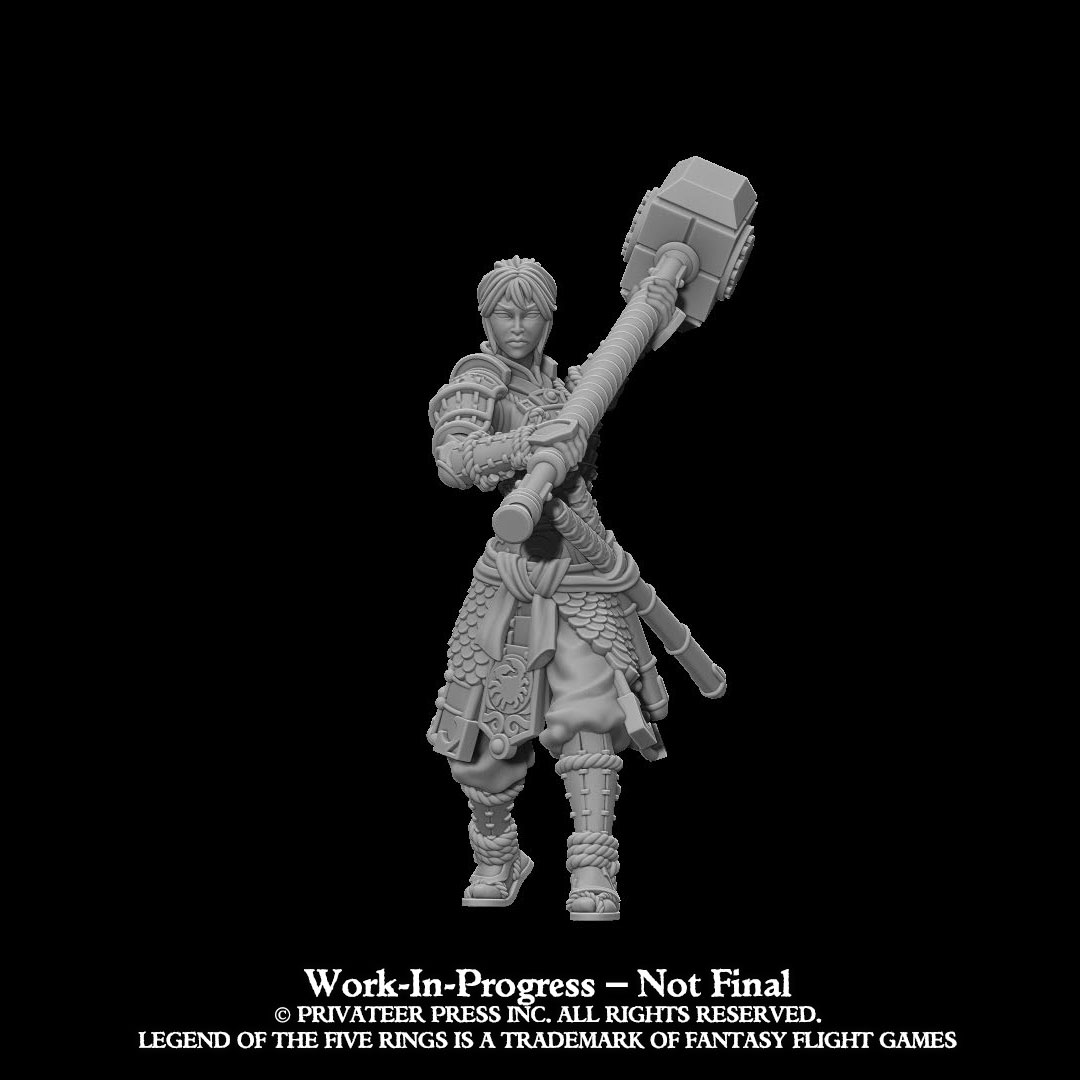 Hida Tomonatsu and other legendary heroes and villains from Legend of the Five Rings have come to MiniCrate! Check out renders and concept art at http://ow.ly/VxfN30mfdIx and subscribe at mini-crate.com/l5r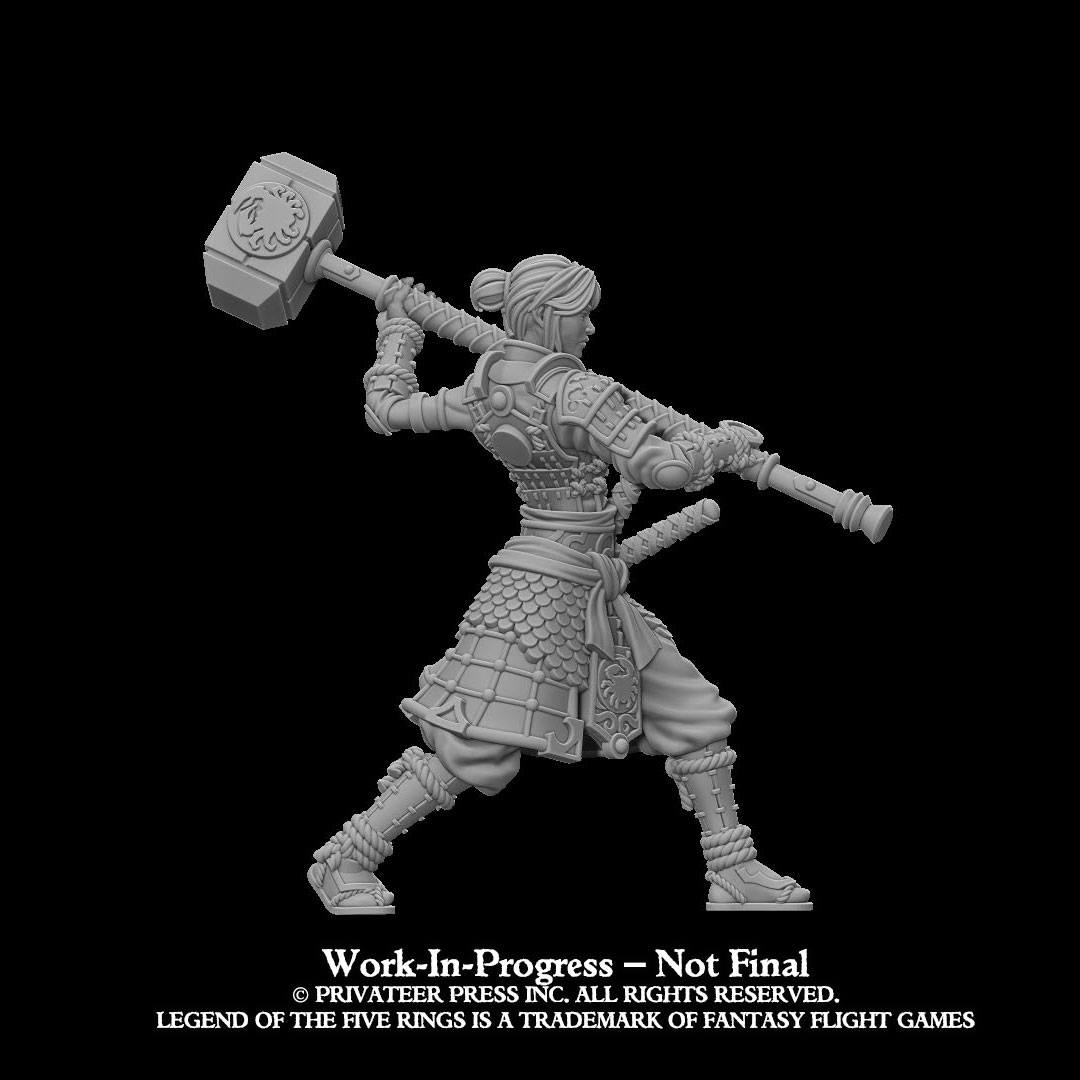 Hida Tomonatsu is available as February's exclusive L5R Mini from MiniCrate, but you'll also get a Naga Hunter when you sign up!