Osprey: New The Wizards' Conclave book and Plastic Wizard Miniatures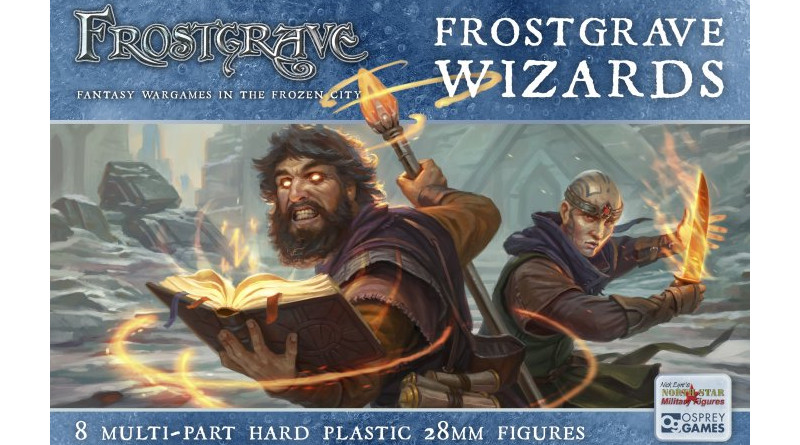 Right now, North Star Military Figures is taking pre-orders for the brand new Plastic Wizard Miniatures set for Frostgrave as well as the new book, The Wizards' Conclave by Osprey Games.
Now, I don't know about you, but I always liked the Frostgrave Metal Miniatures. That said, I prefer to work in plastic. I also really like the idea of customizing my miniatures. This is much easier to do in plastic than metal. So with that, let's take a look at thew new plastic miniatures!
The Wizards Conclave
The Wizards Conclave is a collection of scenarios by all sorts of authors in the gaming industry. In all, there are 16 different authors who all wrote a section of this book. Each section is either a scenario or a small mini-campaign with up to three linked scenarios.
If you ever wondered how Andy Chamber, Alessio Cavatore or a large number of other big names in the gaming industry would design a Frostgrave mission, this book holds the answer to that question.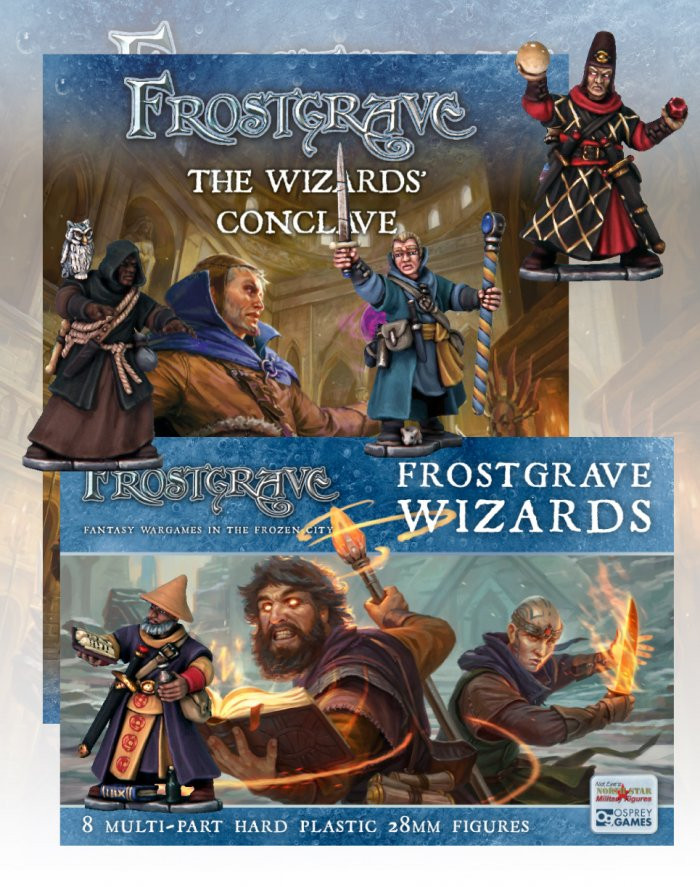 The Frostgrave Wizards
Seeing Frostgrave Wizards in plastic is something for which I waited a long time. This is something that I look forward to seeing and I hope a box of these guys end up on my hobby table sometime in the future.
In all, 8 miniatures come in this box with plenty of options and bits to use to customize your figure. Below is an image of the sprue that you can buy.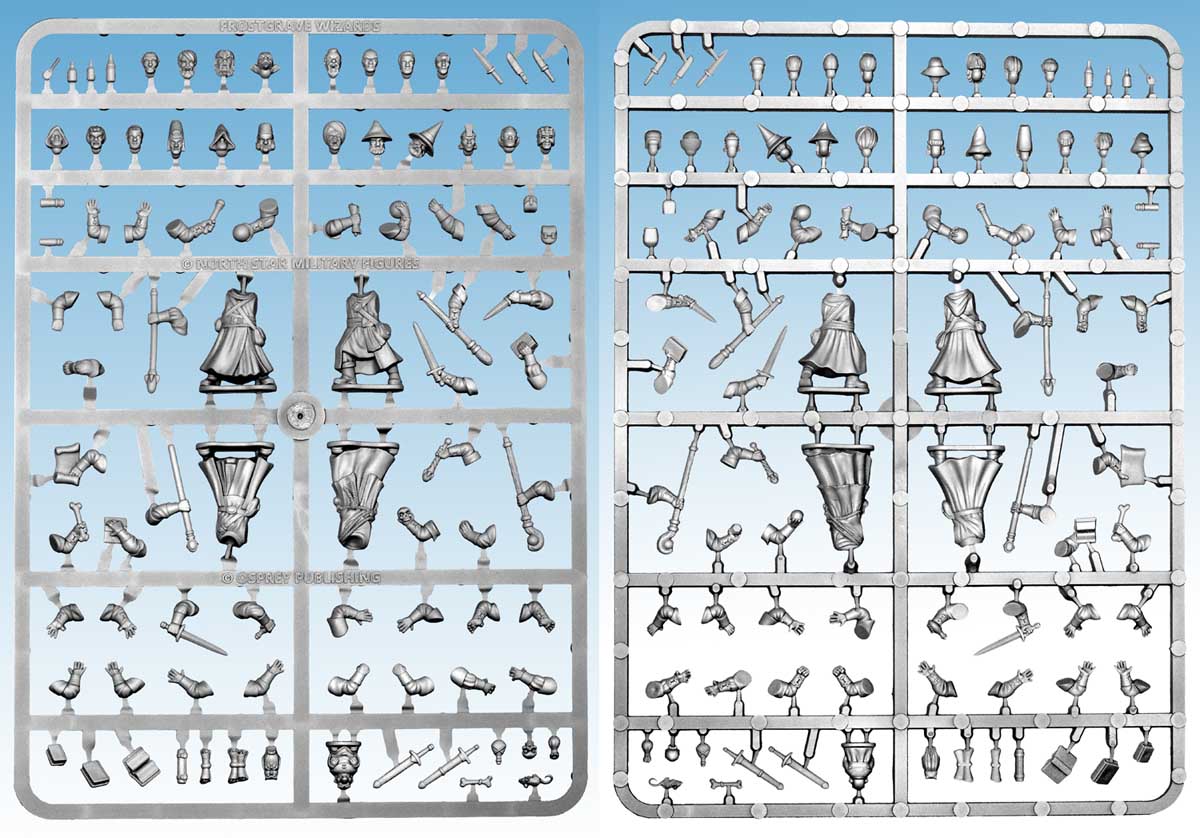 Of course, it is important that the minis look good when they are built. North Star showed a few samples on their social media feeds this week of what to expect. They look awesome!
As you can see, these plastic miniatures look great and would make an nice addition to your skirmish wargames and to your Dungeons and Dragons games alike.
Wrapping it up…
The purpose of this article is to inform you of The Wizards' Conclave Book and the new Frostgrave Wizards Plastic Miniatures. Hopefully you enjoyed the article.
Thanks for reading and until next time, Happy Gaming Everyone!!!
Subscribe to our newsletter!
Get Tabletop, RPG & Pop Culture news delivered directly to your inbox.

Read more about great Indy and Historical games on my site!
Aside from writing great gaming related articles, I am also working on compiling a list of all Miniature Gaming Conventions in Ontario (Canada). If you are in Ontario, this list should be of interest to you!