Explore Strange New Worlds, specifically those of the Alpha Quadrant, and seek out new life and new civilizations and make scientific discoveries about them with these three new Star Trek Adventures sourcebooks from Modiphius.
Star Trek Adventures is the Star Trek RPG you've been waiting for. It's built on Modiphius' 2d20 engine, with special tweaks and subsystems installed to allow for surprising depth when tackling classic Star Trek tropes like making scientific discoveries, fixing engineering problems, starship combat, and then regular away missions where your ensigns get crushed into small cubes just for tagging along. This game captures the feel of Star Trek, whatever era you're playing in, and gives you the perfect opportunity to create your own ship, crew, and undertake your own Five Year/Continuing Mission.
And now you'll have even more options, with the announcement of three new sourcebooks from Modiphius: Sciences Division, Alpha Quadrant, and Strange New Worlds, an adventure sourcebook–all due out this year. Let's take a look:
via Modiphius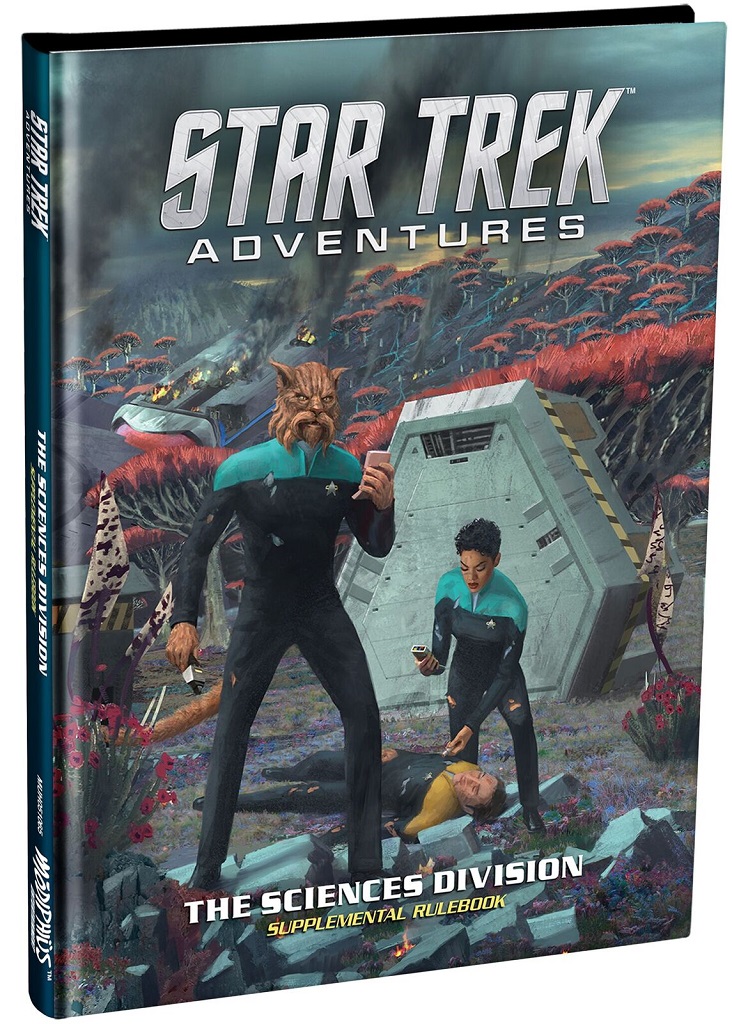 The Sciences Division supplement will round off a series of three supplements that give players and gamemasters guidance on the three Starfleet divisions: command, operations, and sciences. Inside the Science Division supplement players can find a detailed exploration of the sciences division, covering the science and medical departments, Starfleet Exploratory Division, Starfleet Science, and Starfleet Medical. There is also an exploration on including fan-favorite Q in your campaign. The book contains new options for science-based characters, as well as science and medical equipment not yet covered by the game. Gamemasters have new rules for creating truly alien beings, like aliens made of energy or different elements, as well as new rules for diseases. There are also non-player character statistics for famous scientific luminaries like Carol Marcus, Noonian Soong, and Zefram Cochrane.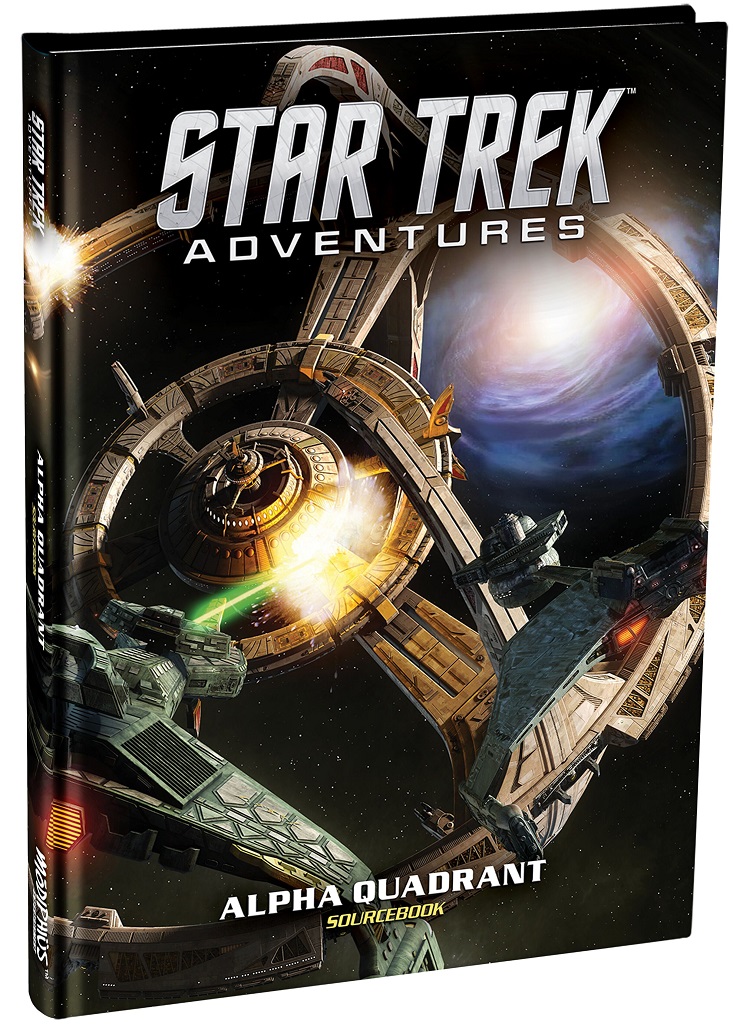 July, players will be transported to the Alpha Quadrant with the second quadrant sourcebook for Star Trek Adventures. The Alpha Quadrant sourcebook will focus its sights on starbase Deep Space 9, the Cardassian Union, the Ferengi Alliance, and the Maquis. The book's cover features original artwork of the first battle of Deep Space 9, with the station defending itself from the Klingon fleet, suggesting that Star Trek Adventures is covering more of the franchise's timeline as the books are released.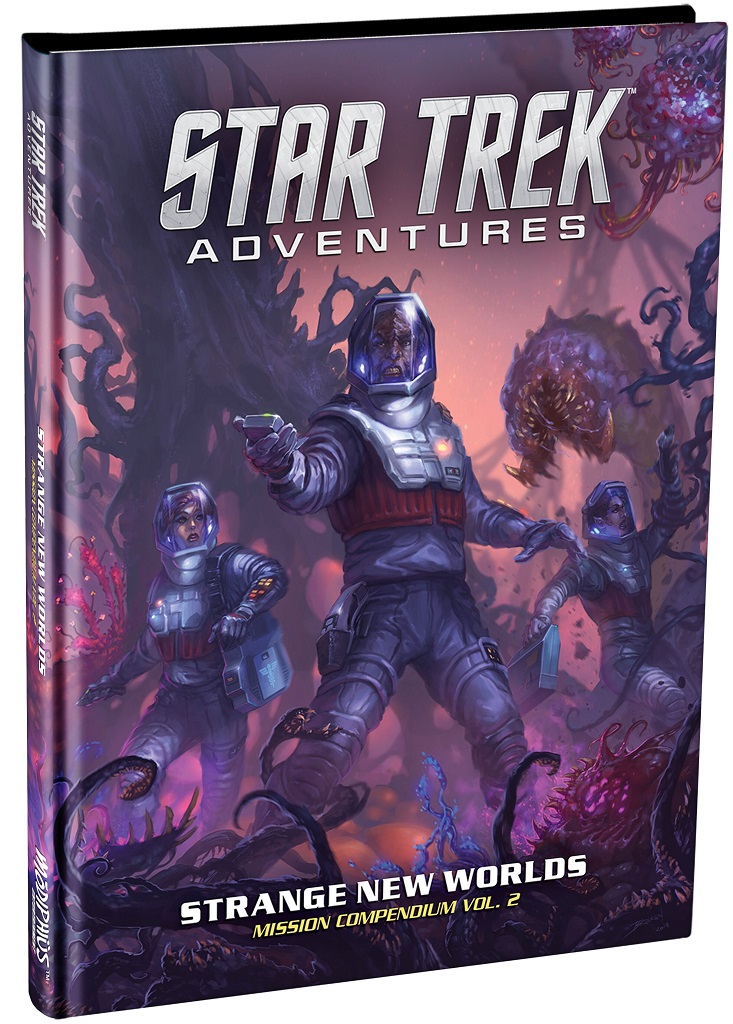 In August, Star Trek Adventures will begin to explore Strange New Worlds with its second mission compendium of the same name. The book will contain 10 original missions to play through, exploring the strangest and most challenging away missions on dangerous planets and weird environments. Strange New Worlds follows These Are the Voyages in providing fans with adventure material for the game from both Star Trek fiction writers such as Christopher L. Bennett (The Captain's Oath, Greater Than the Sum) and roleplay gaming luminaries like Jason Bulmahn (Pathfinder)
There's so much to dig into–the Sciences Division supplement should be available February 19th. Not sure if this Star Trek RPG is for you? Check out our review of the Core Book.
Live long and prosper