RPG Tabletop Spotlight: Forbidden Lands


Today on Tabletop Spotlight, we take a through the swedish open world dark fantasy RPG, Forbidden Lands.
Forbidden Lands is an interesting divergence from the typical RPG. This one's designed to be an open-world/sandbox kind of game from the outset, with players taking on the roles, not of heroes, but of adventurers willing to face monsters both foul and familiar to ensure the survival of the village. In order to endure the harsh world, you'll have to discover what secrets lie inside…the Forbidden Lands.
This one looks like a lot of fun. It's not often you see a game built like this from the outset. It's a dark fantasy world, but here that doesn't mean what you think it does. It's not a brooding world–just an oppressive one full of people looking for life.
And it's a world built with a map in mind. You're not just playing a character, you're building a world that starts off as a frontier–swathes of wilderness and undeveloped landscapes await you to explore it. Along the way you might find ancient ruins or monoliths from a lost civilization, and gradually you'll discover what lies in your version of the Forbidden Lands.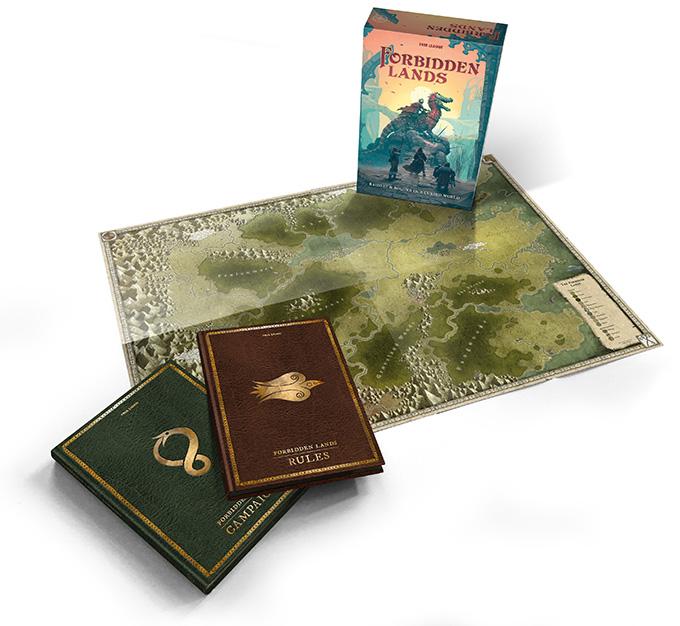 It's a game that's incredibly appealing to the explorer in me. If you have ever played a hexcrawl campaign, these mechanics re in the DNA of the game. You're meant to go out and find the resources you need to survive the cursed world–you might find a higher level place than you're prepared for, you might find ancient treasure–there's a lot of unknown stuff, which can draw players in a much different way. It's definitely worth checking out.
via Fria Lagan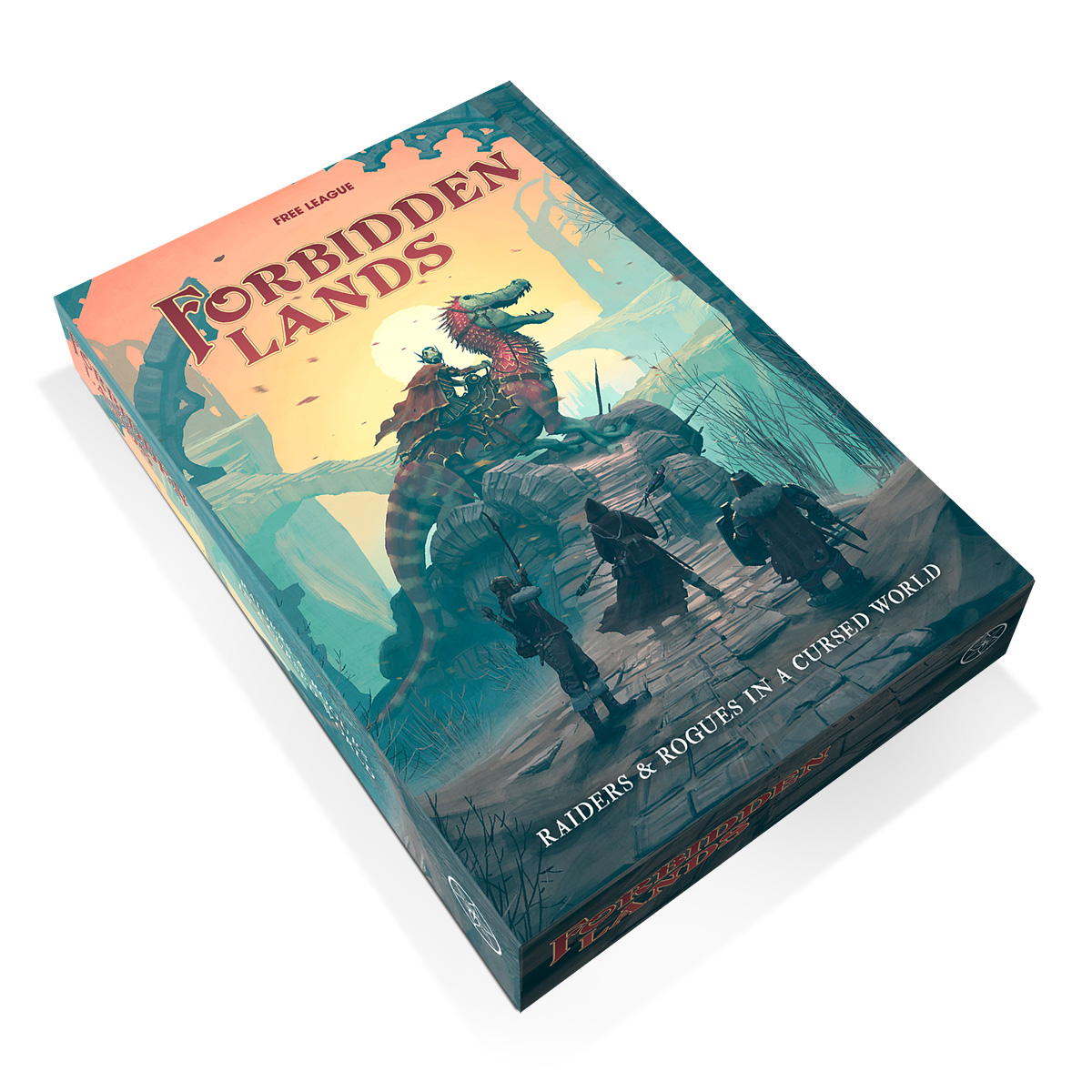 Forbidden Lands is a new take on classic fantasy roleplaying. In this sandbox survival roleplaying game, you're not heroes sent on missions dictated by others – instead, you are raiders and rogues bent on making your own mark on a cursed world. You will discover lost tombs, fight terrible monsters, wander the wild lands, and if you live long enough, build your own stronghold to defend.

Contents of the boxed set:

Subscribe to our newsletter!

Get Tabletop, RPG & Pop Culture news delivered directly to your inbox.

Hardcover Player's Manual with faux leather covers, including rules for fast character
generation, visceral combat, lethal magic, dangerous journeys and for building your own stronghold – easily be ported to other game worlds.
Hardcover Gamemaster's Guide with faux leather covers, including a rich and detailed
description of the Forbidden Lands setting, a large illustrated Bestiary, extensive random encounters, and three complete adventure sites.
The Legends & Adventurers booklet, that lets you flesh out your characters and give them unique backgrounds.
A large full-color map, that gives you the freedom to explore the Forbidden Lands any way you want, hex by hex.
A sheet with stickers for adventure sites and gravestones, transforming the game map to a living, permanent record of your adventures.
Happy Adventuring!