Reptilian footballers, Viking explorers, and wasteland warriors. Come check out this week's batch of Kickstarter highlights!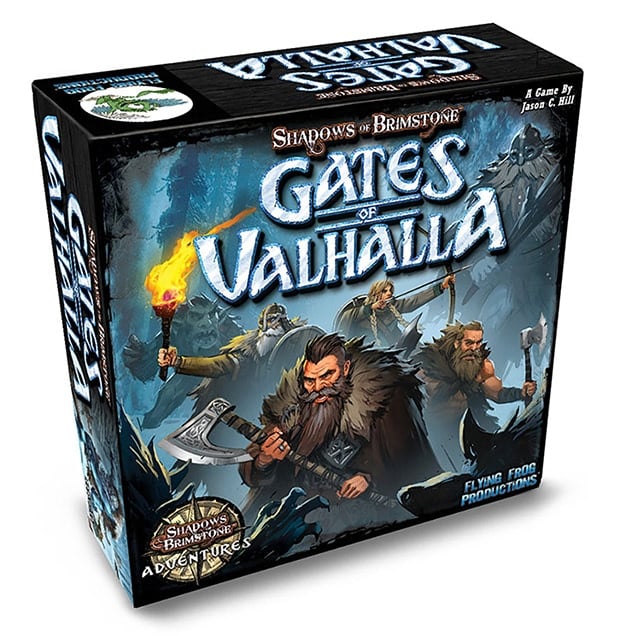 First up this week is the latest set of standalone adventures in the hit Shadows of Brimstone franchise. These two games are part of a new Shadows of Brimstone spinoff called Adventures, which explore the effects of Brimstone on different eras throughout history. The Gates of Valhalla sees a band of Viking raiders exploring strange new worlds populated by Norse-inspired monsters, while Valley of the Serpent Kings follows a party of Spanish Conquistadors in search of gold and lost civilizations in The New World. You can grab both for $150.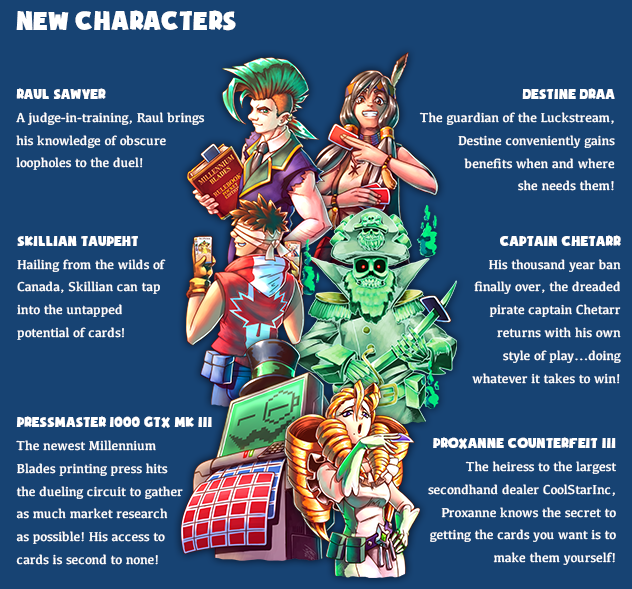 Collusion is the newest and final big box expansion for Millennium Blades, the popular board game about gamers playing card games. This expansion introduces tons of new characters, cards, mechanics, and a special team play variant. The expansion also acts as a storage solution for your collection, and comes in a box large enough to store the entire Millennium Blades experience. You can get the new set for $60.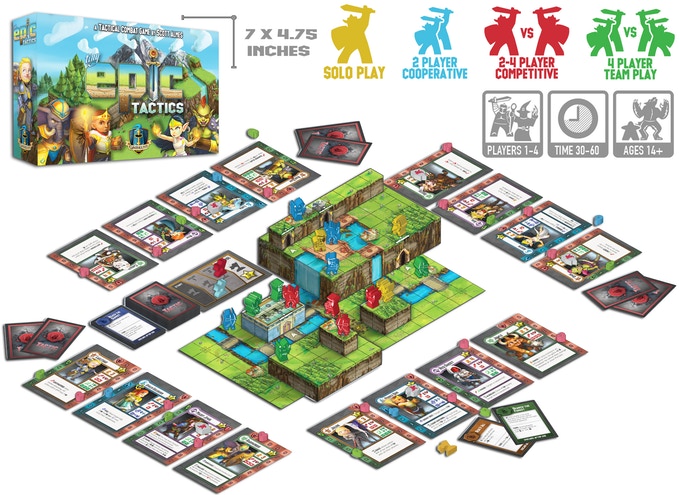 Tiny Epic Tactics is the next game in the popular Tiny Epic series of cheap, compact, and highly portable board games by Gamelyn. As its name implies, Tiny Epic Tactics is a turn-based tactics game set on a 3D board where each player controls a band of heroes trying to capture and hold strategic territory. Players can buff their heroes using cards they acquire throughout the battle. Pledges start at $20 for the base game.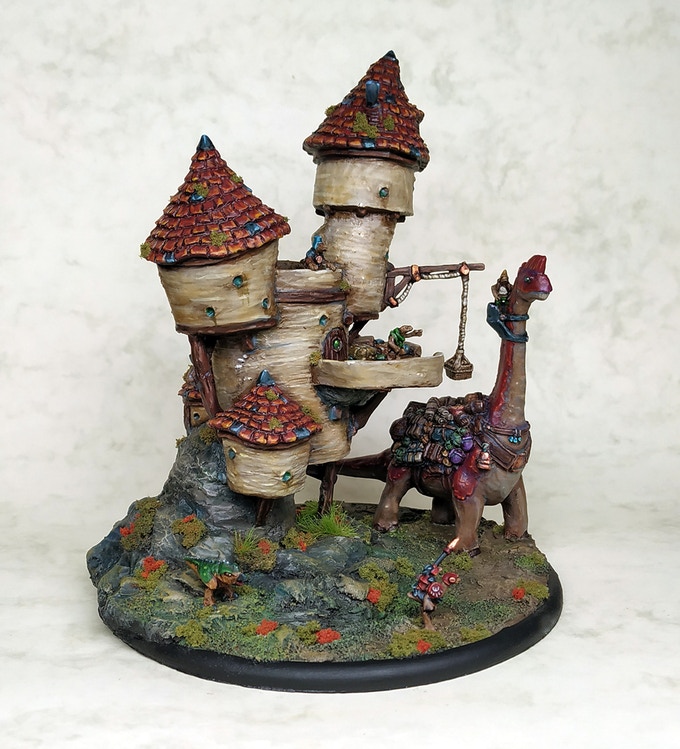 The Crooked Trade Outpost is a small campaign to fund a characterful little diorama set in the World of Twilight skirmish game universe. The diorama consists of the titular trading outpost in the process of loading goods on a massive dinosaur-like creature. You can get the set for $59.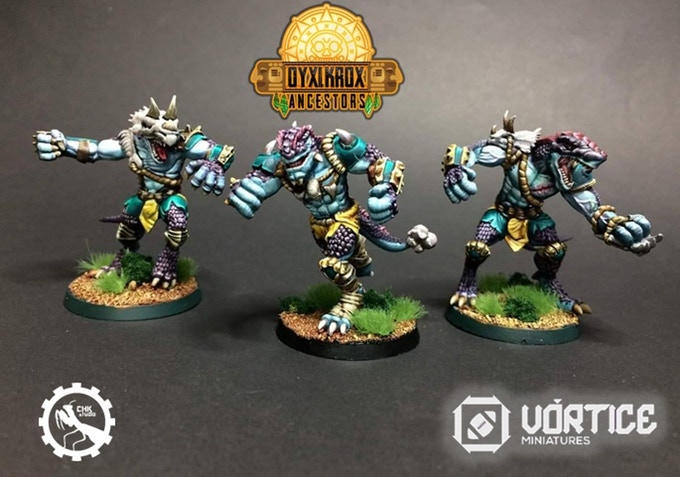 The Oyxlkrox Ancestors are the newest fantasy football team by Vortice Miniatures. This team of Aztec-inspired lizardmen consists of nine skinks, six saurus warriors, and one kroxy. Stretch goals will add additional sculpts and star players. You can get the full team in resin for $78.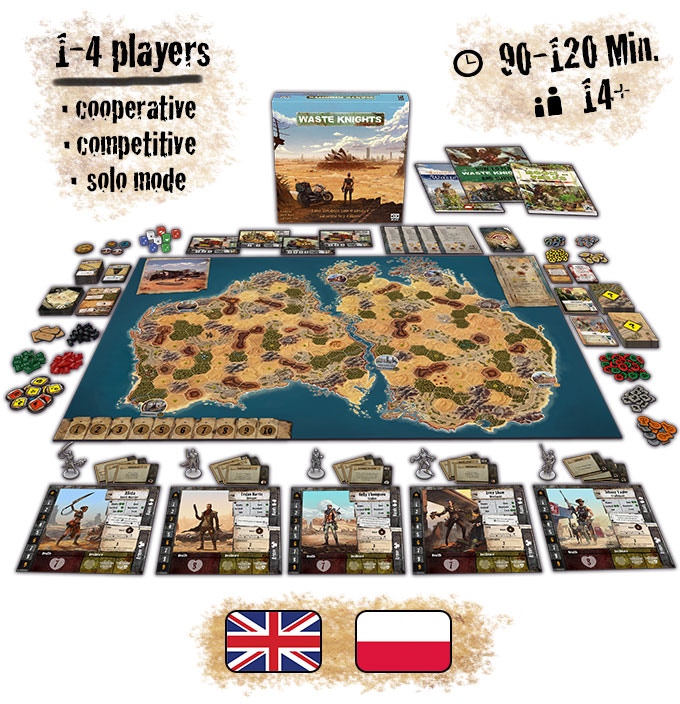 Waste Knights is back with a new and improved second edition, as well as several new expansion packs. Set in a post-apocalyptic Australia, players either compete or work together as they explore the irradiated Outback fighting roving bandits, autonomous war robots, and zombie kangaroos. You can grab the Second Edition game for $65.

Z1 Design has returned with another batch of 28-32mm metal miniatures representing a variety of townsfolk in their upcoming game setting. The campaign also includes a horse-drawn cart, buildings, and various decorations to populate a town in your next RPG session. You can either purchase the miniatures outright, or buy the .STL files so you can print them yourself.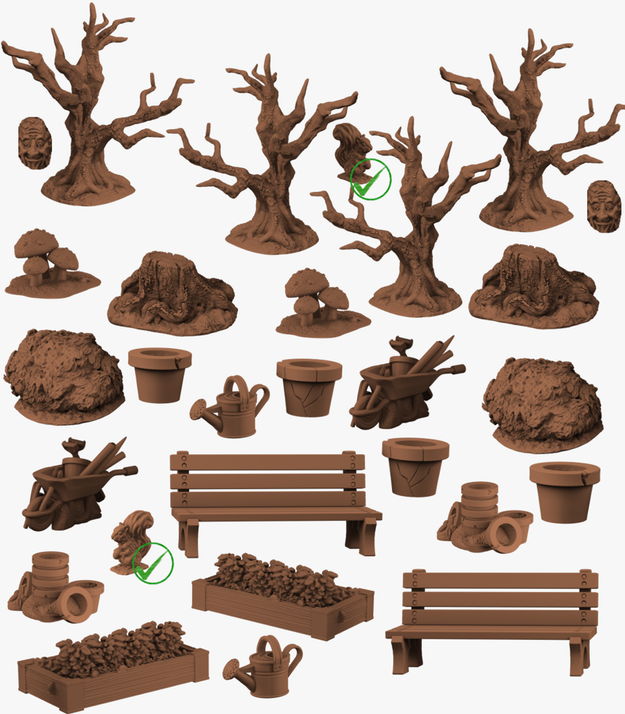 Finally, we come to the second TerrainCrate campaign by Mantic Games. This second round of affordable plastic terrain includes the Gothic horror-inspired Bleakwood Hall, the modern-themed Campbell Heights, and the vaguely 19th century-style Bellevue Square. Each set includes roughly 100 pieces of terrain and will set you back $85.   
~Which Of These Campaigns Caught Your Attention?