Orc warlords, samurai footballers, and gothic cityscapes. Come check out this week's batch of Kickstarter highlights!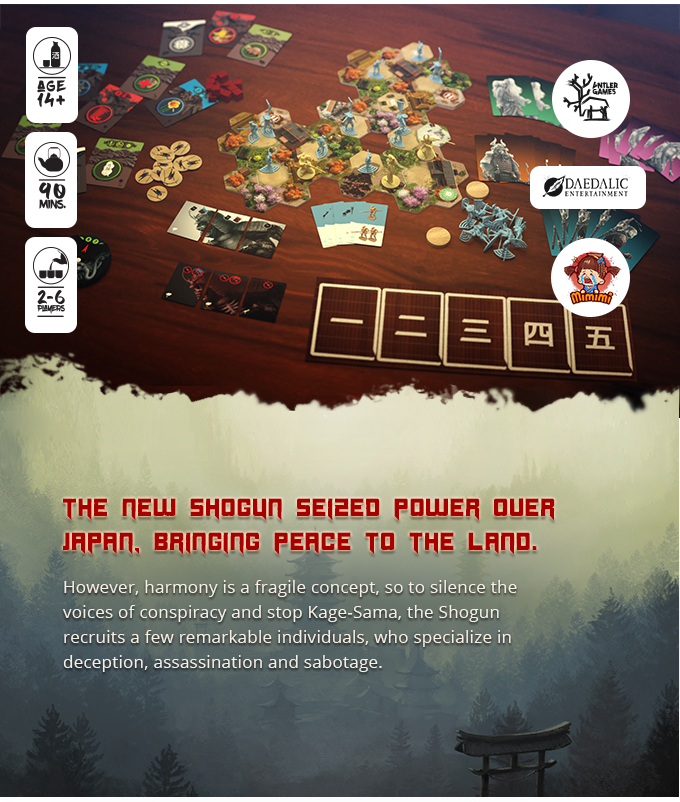 Let's start the week with a board game adaptation of the tactical stealth PC game by Mimimi and Daedalic Entertainment. In Shadow Tactics- The Board Game, a group of five players must work together to take down the sixth player. The group of heroes each control one of the main characters from the video game as they sneak around towns and fortresses, taking out guards and completing objectives. The sixth player is the evil Daimyo, who tries to hunt down the heroes by deploying guards and patrols. There is also an alternate mode where the Daimyo is controlled by an AI. Pledges start at $68 for the base game.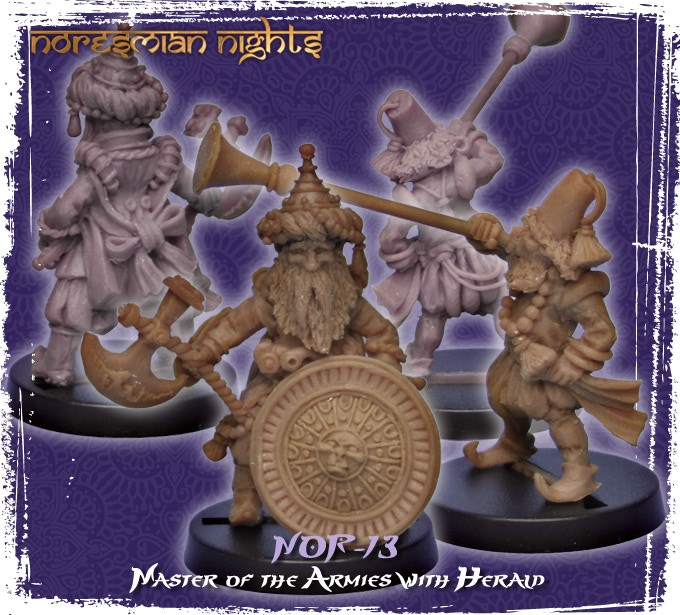 Noresmian Nights is the latest line of miniatures sculpted by Igor Karpov. These Arabian-inspired miniatures are 28mm and cast in white metal. The line includes the Sultan, Grand Vizier, and their many servants, guards, advisors, and civilians. The campaign is split into 12 sets of 2 miniatures for $10 each, and you can get the whole line for $120.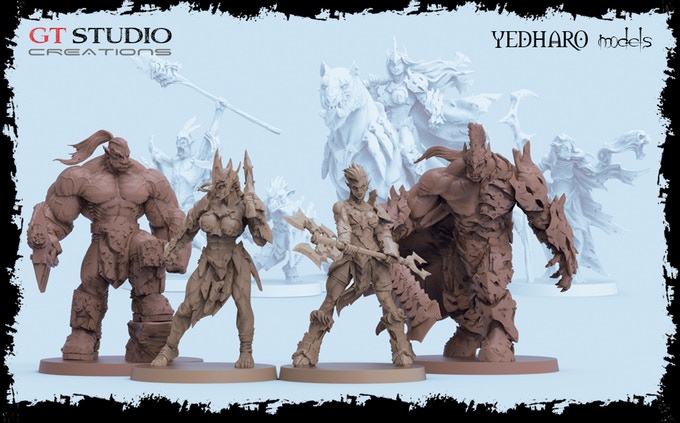 Yedharo and GT Studio are back with their line of 70mm resin orc champions and busts. The models are designed for collectors and painters looking for something impressive to display, and includes several male and female orc champions and warlords. There are also 30mm versions available that are more suitable for gaming. You can expect to pay around $14 per 30mm model, $29 per bust, and $34 per 70mm miniature.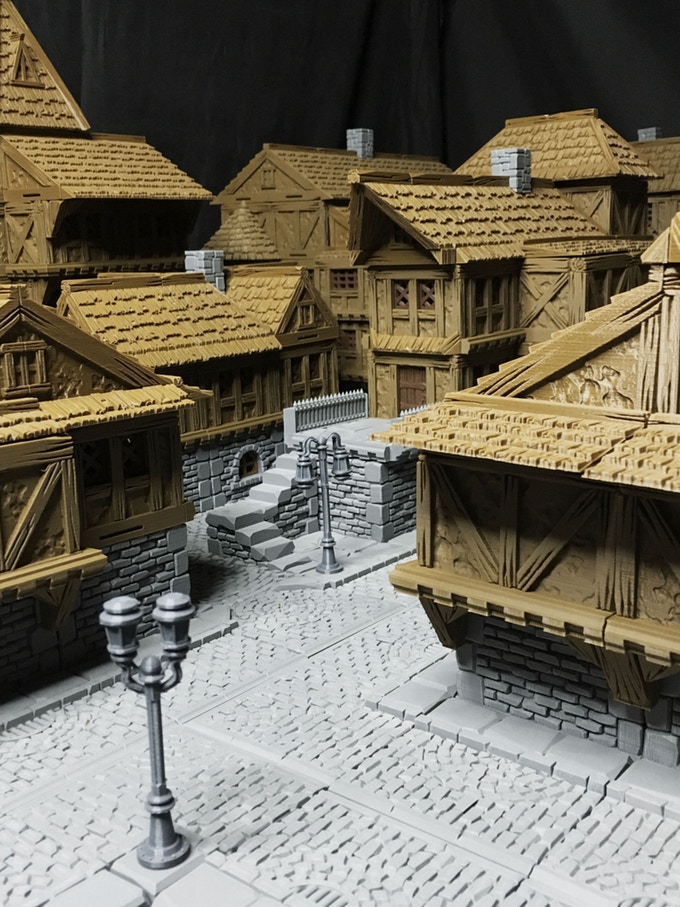 Rocket Pig Games have returned with a new set of 3D printable modular cityscape tiles, buildings, and props. This massive campaign allows you to build an entire gothic city, including streets, alleyways, cemeteries, industrial sectors, markets, docks, crypts, and much more. There's even vehicles like trains and airships, as well as eldritch monsters. You can also nab some of their previous tilescapes as add-ons. You can get the files for everything for $625, but there are smaller pledges for those on a more modest budget.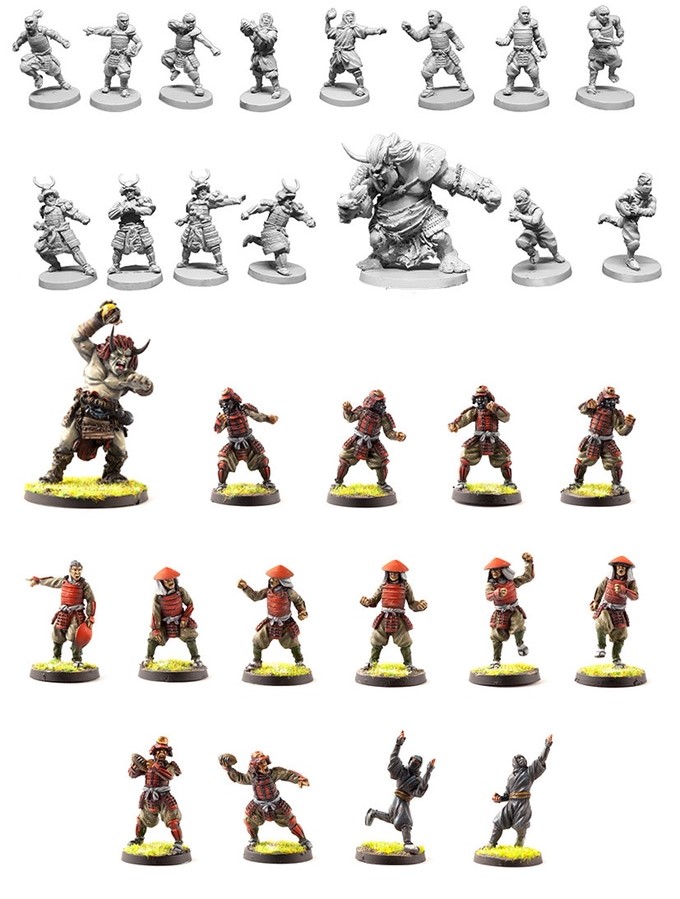 Finally, we come to a pair of Samurai football teams by Zenit Miniatures. Each team consists of 15 28mm metal miniatures, including an ogre. Stretch goals include star players, markers, coaches, and more. The teams are $48 each.   
~Which Of These Campaigns Caught Your Attention?