ToyLand: Ghostbusters and Transformers Combine to Create Ectotron

Sony and Hasbro have teamed up to celebrate the 35th anniversary of both the Transformers brand and the original Ghostbusters movie with Ectotron – a new Ecto-1 Transformer. It will be available at Gamestop this summer, and pre-orders are open now at HasbroPulse.com, GameStop and EB Games Canada.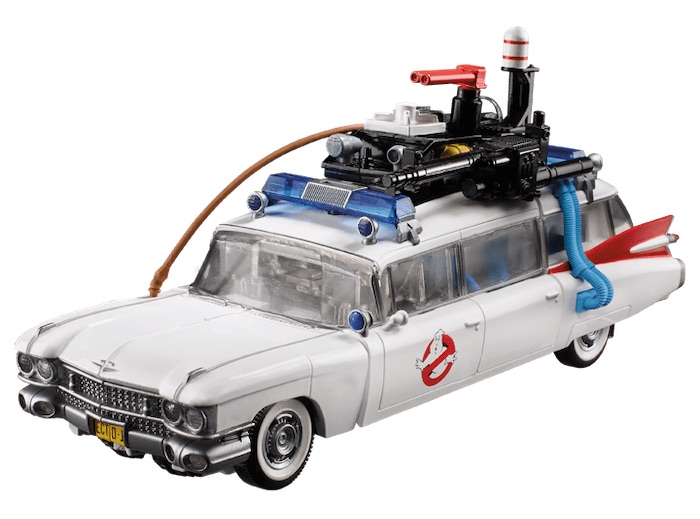 When fans of the iconic Ecto-1 from the 1984 Ghostbusters movie look a little closer at this nostalgic interpretation of the car, they will be treated with a new "robot in disguise" named ECTOTRON, a converting Paranormal Investigator. The figure is packed in a G1-inspired box featuring classic tech specs and comes with its own proton pack and Slimer accessory, and converts between two modes in 22 steps – a seven inch Ecto-1 vehicle and a TRANSFORMERS robot.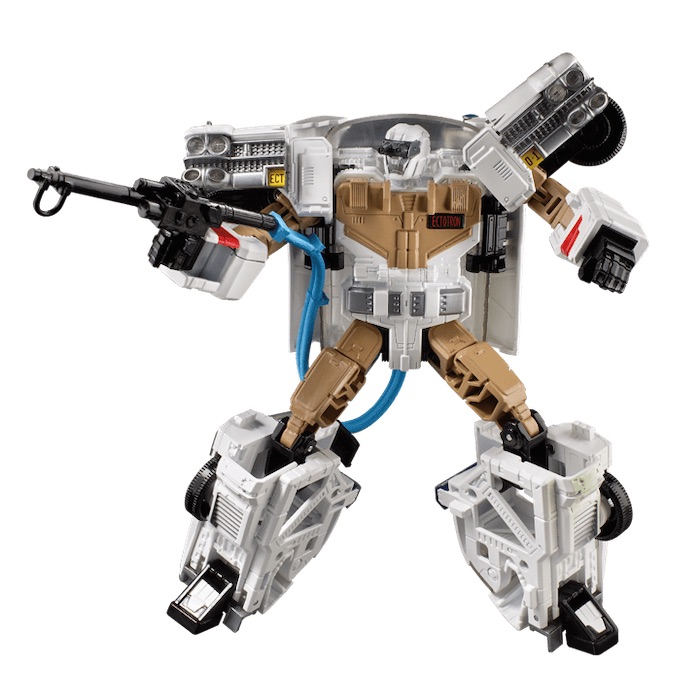 TRANSFORMERS robots have always been more than meets the eye, but now, through the TRANSFORMERS Collaborative, fans can experience these larger than life characters as they team-up, mash-up and meet up with other characters, teams and people. It is a world of constant change where things are not what they seem. A combined world of TRANSFORMERS and Ghostbusters where heroic Autobots, evil Decepticons and now ghosts can be discovered!
And be on the lookout for other possible TRANSFORMERS and Ghostbusters items. When these two iconic franchises come together – anything is possible!