Wyrd: Hans and His Clockwork Rifle Take to the M3E Battlefield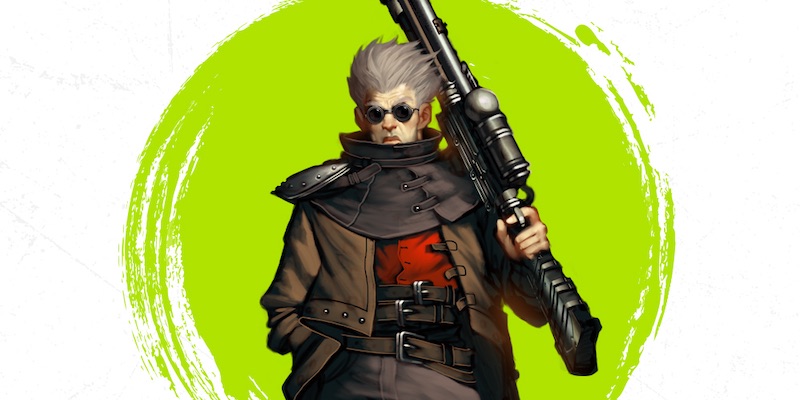 This sniper doesn't need a complicated name to be memorable – his talents are more than enough. He's the one you call if you want the job done right the first time, if you've got the scrip to pay. Hans has advanced sights, as well as sniper and disguised abilities, making him the man you want if you have an enemy that needs to be taken out.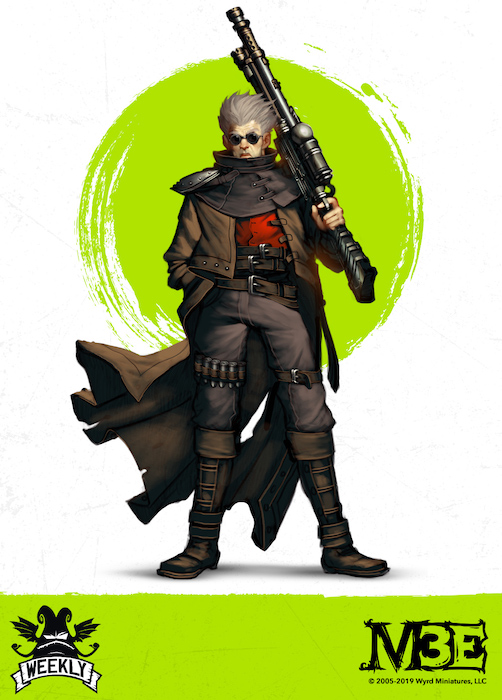 Regardless of the Outcast Crew that you're building, it's almost always worth considering putting aside the right amount of coin (or Soulstones) for our favorite hired gun. With his Advanced Sights and Sniper Abilities, his accuracy and range are considered the best in the business (as long as he's willing to Focus enough before the shot).
Because of his knack of blending in with his surroundings with the Disguised Ability, he's going to be tough for melee beaters to Charge in and wreak havoc. It doesn't matter if he's hired to take out a human, Neverborn, or spectral apparition, either, as his Ruthless Ability helps to ensure that he's always on target.
If you're on the opposing end of Hans' rifle, you'll likely be lights out before you even know where the shot came from. While his Clockwork Rifle is used by some other gunmen in Malifaux, only Hans is able to utilize it to the fullest extent. With four Triggers that allow him to handle just about any situation, Hans is able to end a life quickly or Slow them down before a quick escape.