The Feedback is in for the Sisters of Battle Beta Codex. So what's Games Workshop going to do with it? Let's find out!
For the past few months Games Workshop has been collecting the feedback from the Community about the Sisters of Battle Beta Codex. They understand that this army is kind of a big deal and want to get it right. With that in mind they are taking that feedback and really nailing down some of the areas that need improvement.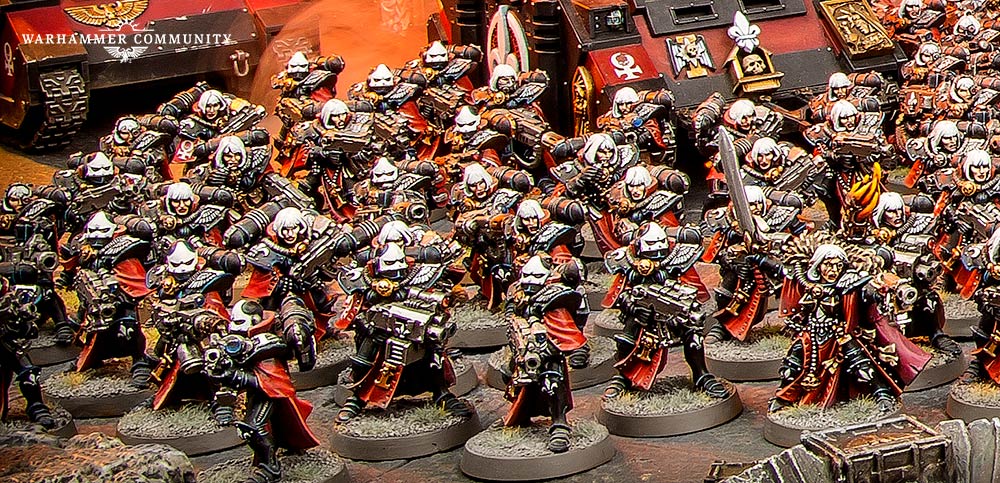 It's great to see Games Workshop really reaching out to the Community at large to help guide the direction of the Sisters Codex. Maybe because of all that feedback, they are being pretty open about the direction they are going to change and improve trouble spots. What are those trouble spots? Based on the Community feedback, GW identified 3 particular areas that really needed some attention.
Acts of Faith
Exorcist Missile Launcher
Celestian Squads
Each of these needed some work and GW has a plan to address them.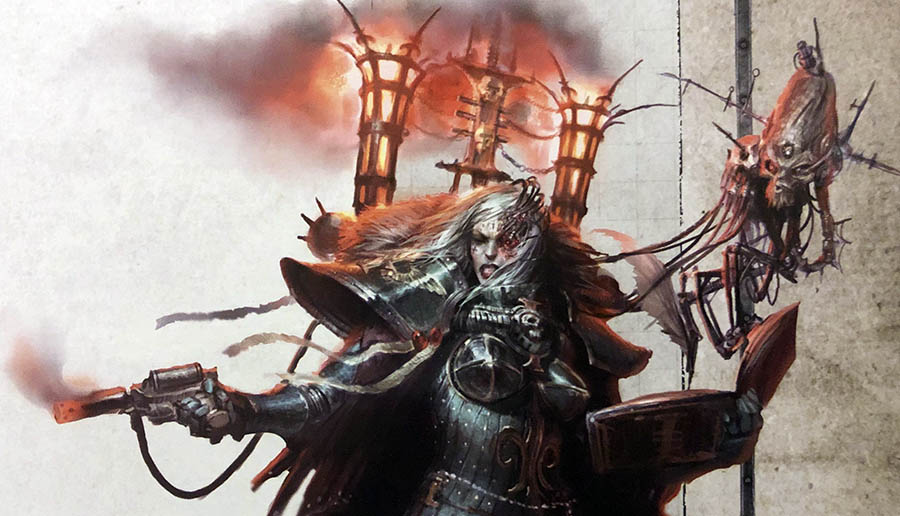 Acts of Faith
Abe wrote up some issues and ideas he had for Acts of Faith. It looks like the rest of the Community piled on, too because GW is deciding to make some drastic changes:
The Plan: The rules team are looking to rebuild the Acts of Faith system from the ground up to ensure they are both more reliable, and can be used to impact key moments in the battle – just as acts of divine intervention should. You will be as the Emperor Himself, bestowing blessings on your units as and when they are most needed.
Apparently folks didn't like the Test of Faith roll. It seems Luck should have less to do with Faith. Plus the Acts of Faith just weren't making the impact that players wanted. This one will be tricky to fix – let's hope the Rules Team at GW gets it right this time around with the help of the feedback they have.
Exorcist Missile Launcher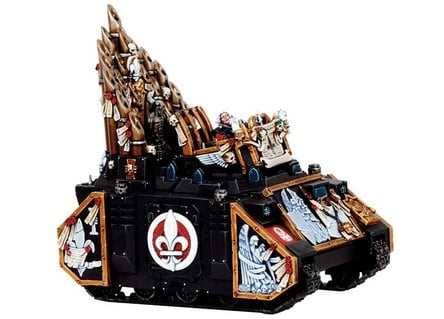 The icon Exorcist Missile Launcher has the potential to do a LOT of damage. Unfortunately, it's a very Luck-based weapon:

6*6=36 Potential Damage…if everything goes right.
This weapon has multiple points of failure. The random number of shots, hitting, wounding, the target failing it's saves/FNP rolls, and then the random damage on TOP of that. Sure, some of the points of failure are low – but so are the odds of it doing 36 damage! GW wants to address this problem:
The Plan: The rules team are looking at how we can make this iconic, missile-launching organ a more consistent damage-dealing addition to your army. They have a few ideas already – heretics beware!
There are a few different ways they can tweak this weapon to be more consistent in terms of damage – from fixing the number of shots to changing the damage. They could even implement some re-roll options, too! We'll have to wait and see how it shakes out.
Celestian Squads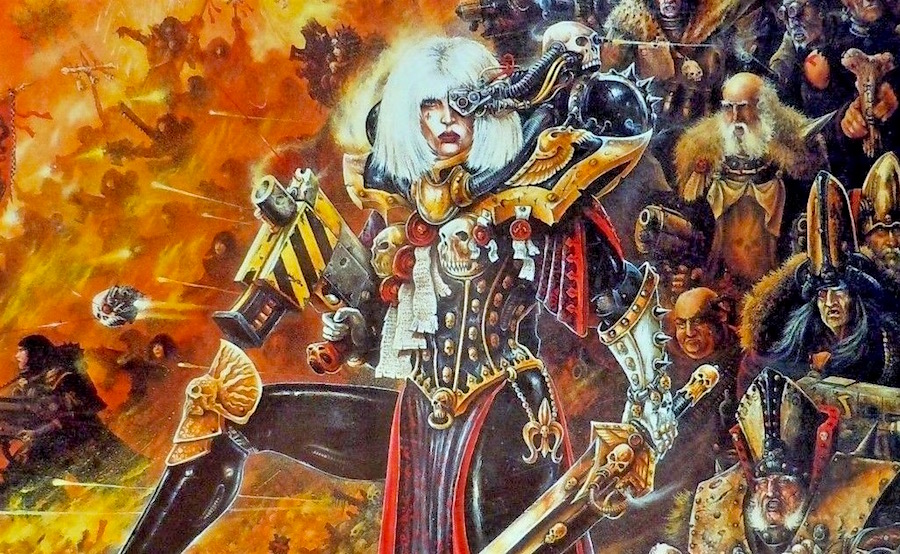 As an Elite unit, the Celestians Squads do have access to some pretty solid firepower. Unfortunately, compared to other Elites, they were just kind of lackluster. GW has heard the feedback and is looking to make them hit harder:
The Plan: The rules team will look to add a thematic new ability or two to the Celestians to help them have more of an impact on the battlefield without sacrificing their role as sworn guardians of their Order. After all, just because Celestians are protectors first and foremost doesn't mean they can't dish out some serious pain!
It's going to be interesting to see what rules they come up with to tweak this unit. A "new ability or two" could mean a lot of things – but here's hoping they do SOMETHING to make them compete vs the other Elites in the army.
Beta – That's A Wrap?
At this point, GW is good on the feedback for the Army. Now it's up to the Rules Team to get the feedback implemented. I'm sure there was a TON more stuff for them to work on within the book, too. After-all when you break one system there will be some ripple effects down the line. If you want to read up on these changes in more detail you can read their full article HERE. You can also check out their first Battle Sister Bulletin HERE.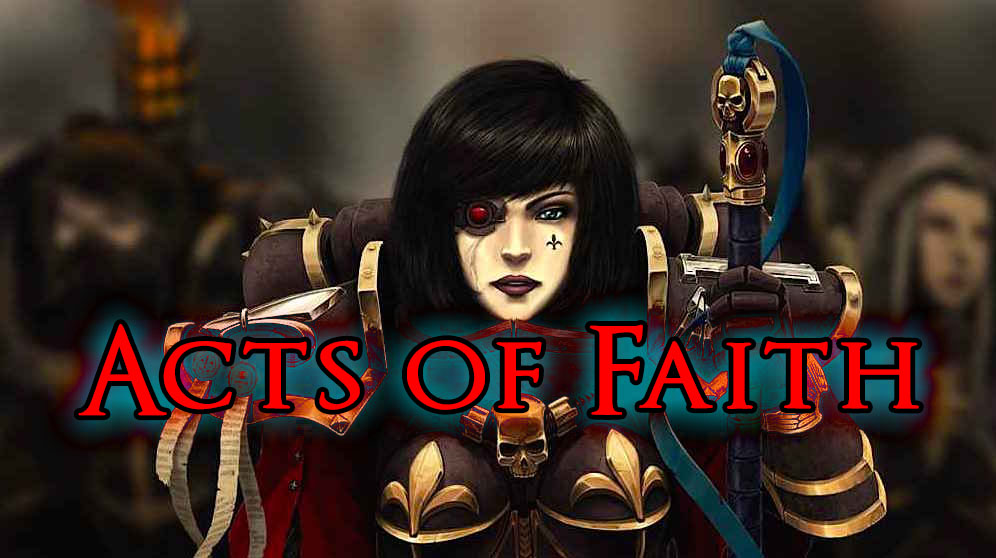 What are the Odds of GW getting Acts of Faith right? Let us know in the comments your thoughts on those and the rest of the changes!