The Sisters of Battle are coming, the Sisters of Battle are coming–I forget how many lanterns you're supposed to hang in the Old North Church if they're coming by photos of 3d rendered parts of the new models. Let's say four.
That's right folks, it's time once again to see what's in store for the Sisters of Battle–today we have a look at the incredible details that are a part of the Adepta Sororitas. Detail work like this defines the models. It tells their stories, contextualizes their armor, and makes them stand out. Every army has its own aesthetic that reflects their place in the world. The Genestealer Cults have their rugged gear and domed heads, the regiments of the Militarum embody their doctrine in their uniforms–and the Adepta Sororitas are the militant arm of the largest and most oppressive church in the galaxy.
The Adeptus Ministorum – the universe-spanning church that maintains a theological stranglehold on the Imperium – has long been a key pillar of the background of Warhammer 40,000, and the new range brings them onto the tabletop as never before. This is Warhammer 40,0000 at its most gothic – nightmarish, beautiful and unmistakably awesome.
So today, we're going to look at how the details and iconography of the Sisters are used in their new models. Let's dive in.
via Warhammer Community
Here's a look at the power pack, which, for the Sisters of Battle, is surprisingly minimalist. There's plenty of detail, but it's not overdone. The Chainsword in its sheath is a nice touch, especially.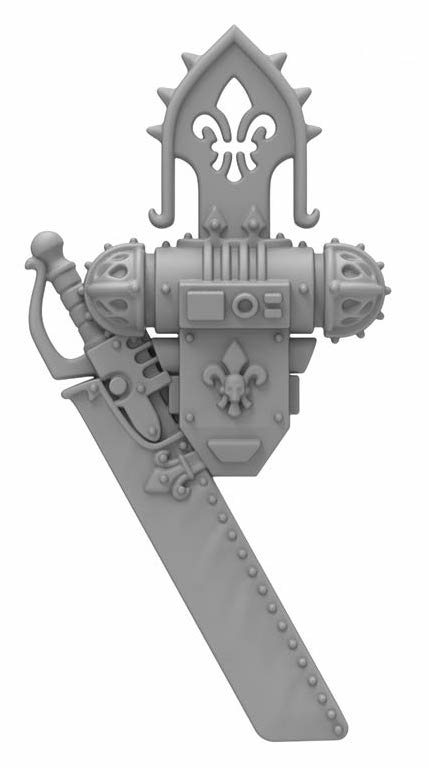 But if you're worried that you won't get to see a lot of fine engraving work, and are distressed at the lack of rosary beads on the backpack, here's an armored cuirass for you.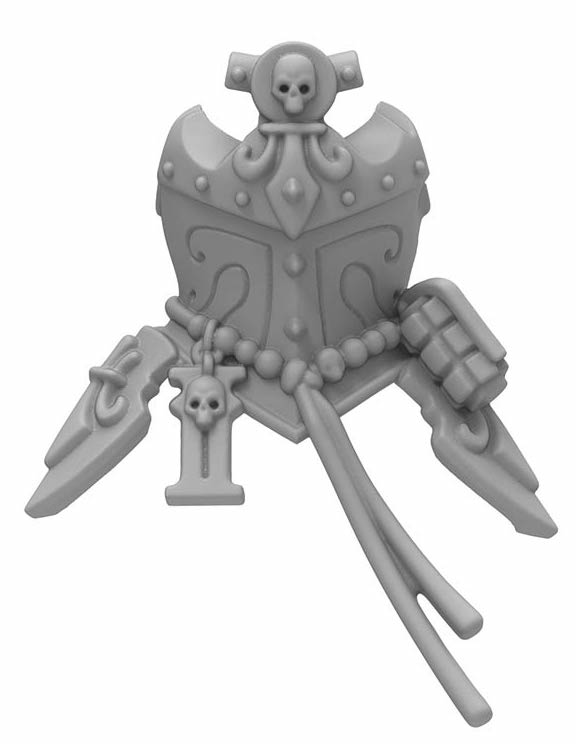 Note the hand grenade, which is sure to pick up some of the piety of the sisters as its wielded in battle and used to smite the foes of the Emperor.
It wouldn't be Warhammer if there weren't ruins for miniatures to pose on heroically, but no owrries friends: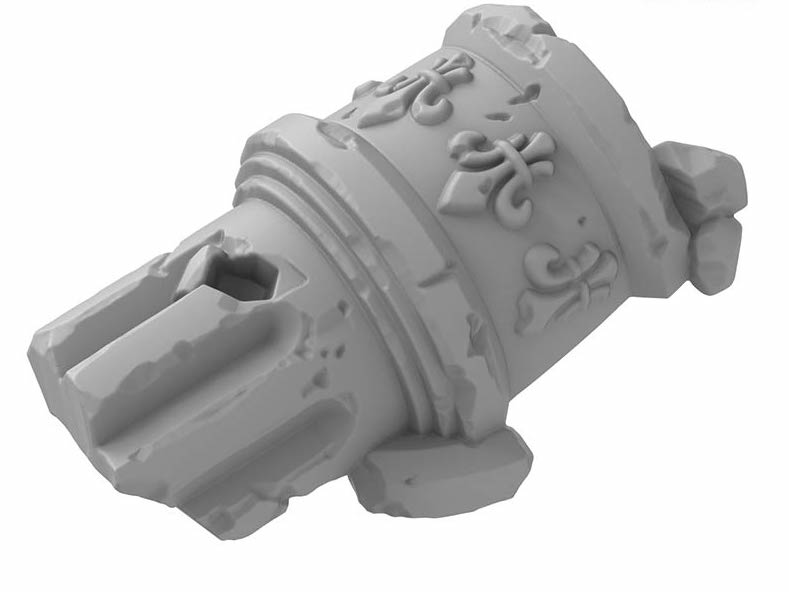 Is this a hint at Bretonians surviving the end of the world-that-was?
Do you want more beads? What about an Adeptus Ministorum "I" filled with skulls?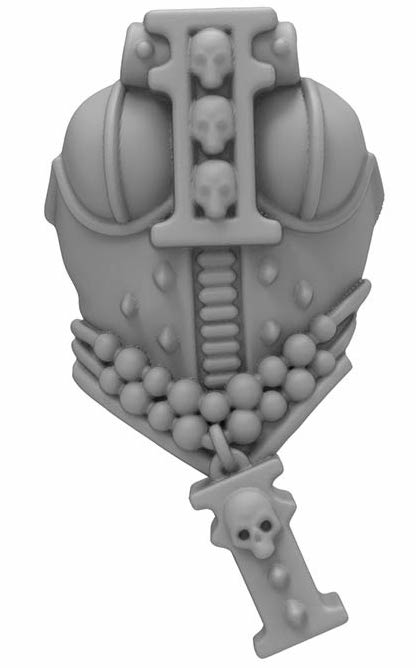 And if you're worried that these details are stately and not the right amount of over-the-top–well: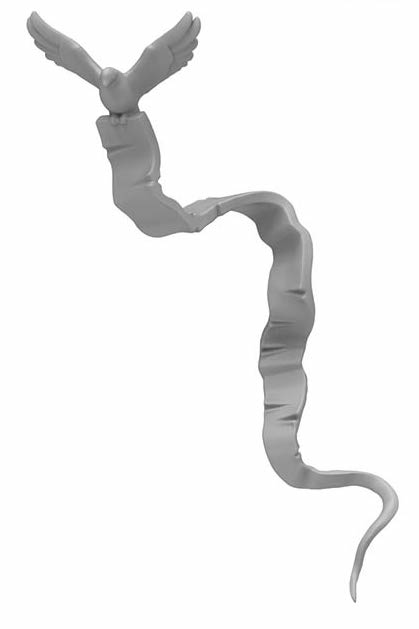 No word on any bonuses proffered by models firing two pistols in proximity to these. Finally here's a look at the vocative-bedecked speaker that helps prayers, litanies, and orders reach their intended destinations on the battlefield.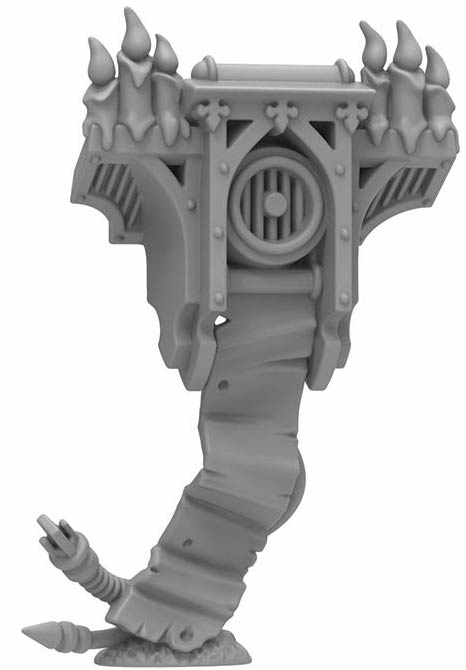 That's it for now, but, we're excited to see what the full lineup looks like.
What do you think of the still-in-development Adepta Sororitas? Let us know in the comments!