There's a new expansion coming to Blackstone Fortress, this one features a Traitor Commissar and Ogryn bodyguard–even traitorous heretical cowards still need discipline.
They say the more things change, the more they stay the same, and the new Traitor Command expansion for Blackstone Fortress embodies this. Picture it–you and your regiment fall to Chaos, turning traitor on the Imperium–because hey, you've already got it bad, you're at the very bottom of a long food chain.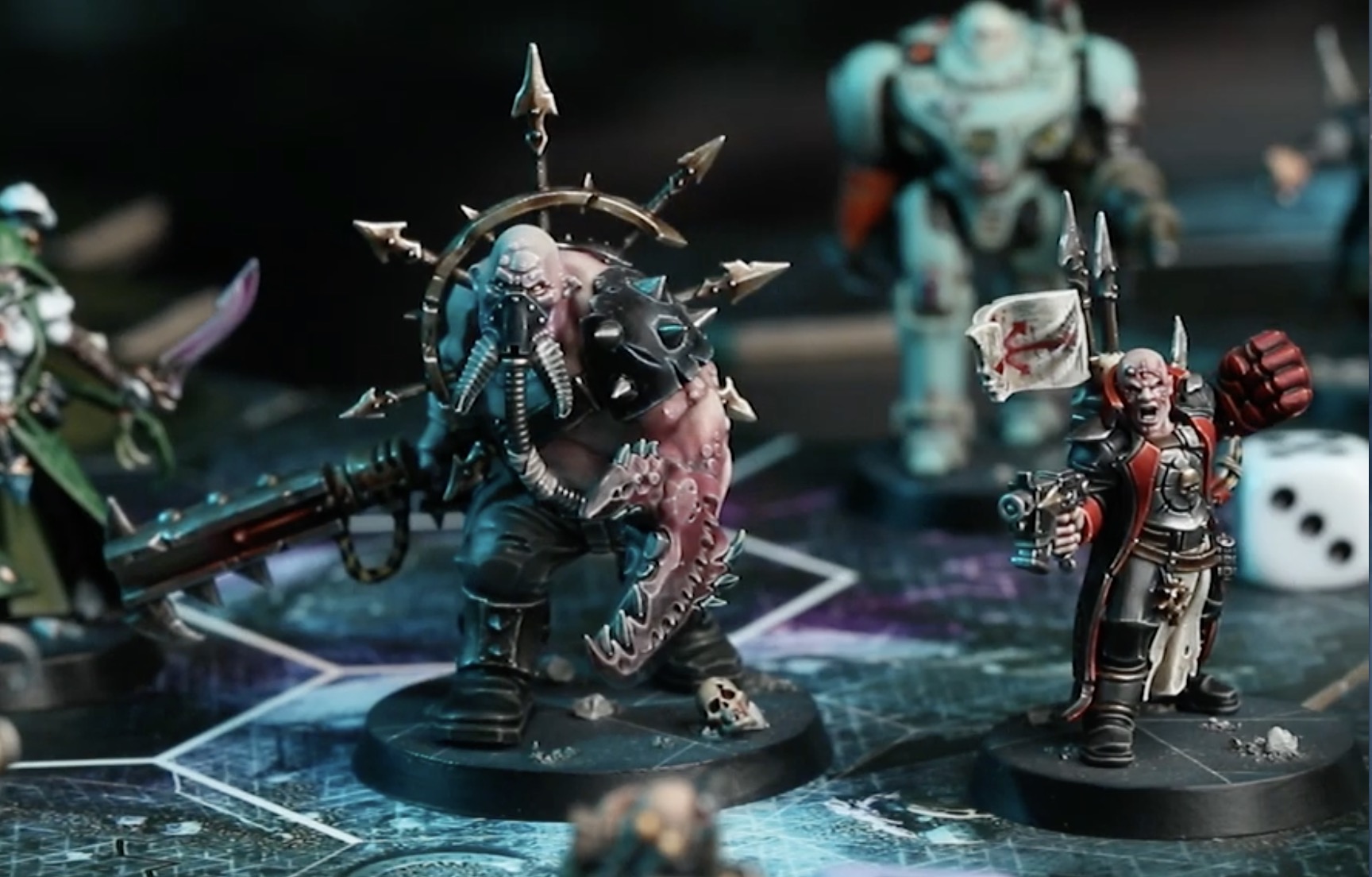 You were told you'd be a hero, but here you are learning how to boil your boots and getting written up because you had the gall to fire your lasgun, which saved the squad, and now you're being fined because your heroic actions prevented an entire regiment from being martyred which means now they have to be fed and the Munitorum hates it that their biological resources "need to eat" and "use ammunition in their weapons" and so here you are, turning at last to Chaos because maybe then at least you won't have to listen to your Commissar shouting at you or shooting you in the back with a Bolt Pistol because no you didn't want to affix bayonets and charge directly into the maw of the Carnifex/gauss beams of the Monolith/blades of the Berzerkers.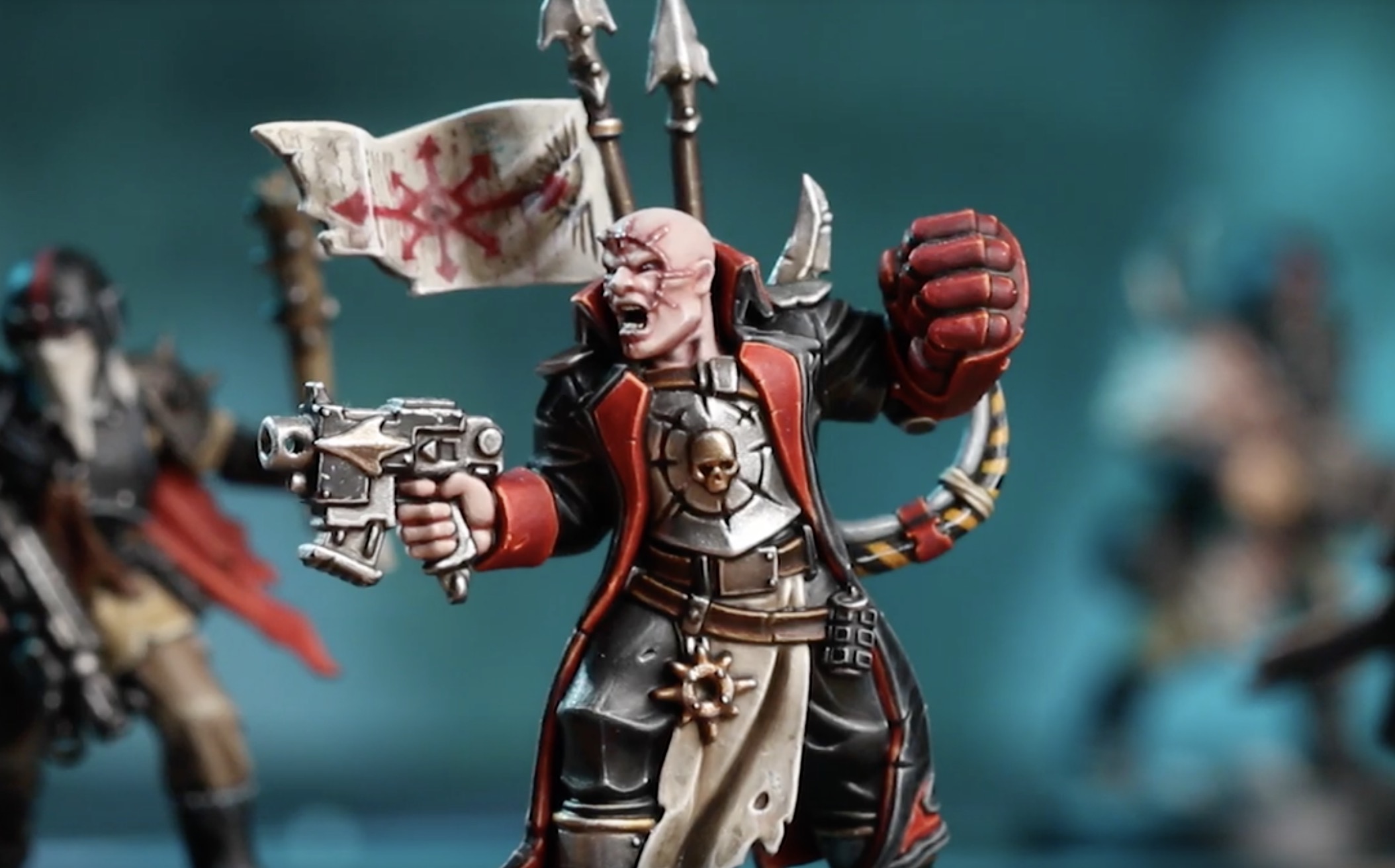 But you should have known better. There is no respite from the Commissariat. Not even in heresy. Only now instead of shouting at you with the "voice of the Emperor behind him" there's actual chaos magic compelling you to do whatever.
via Warhammer Community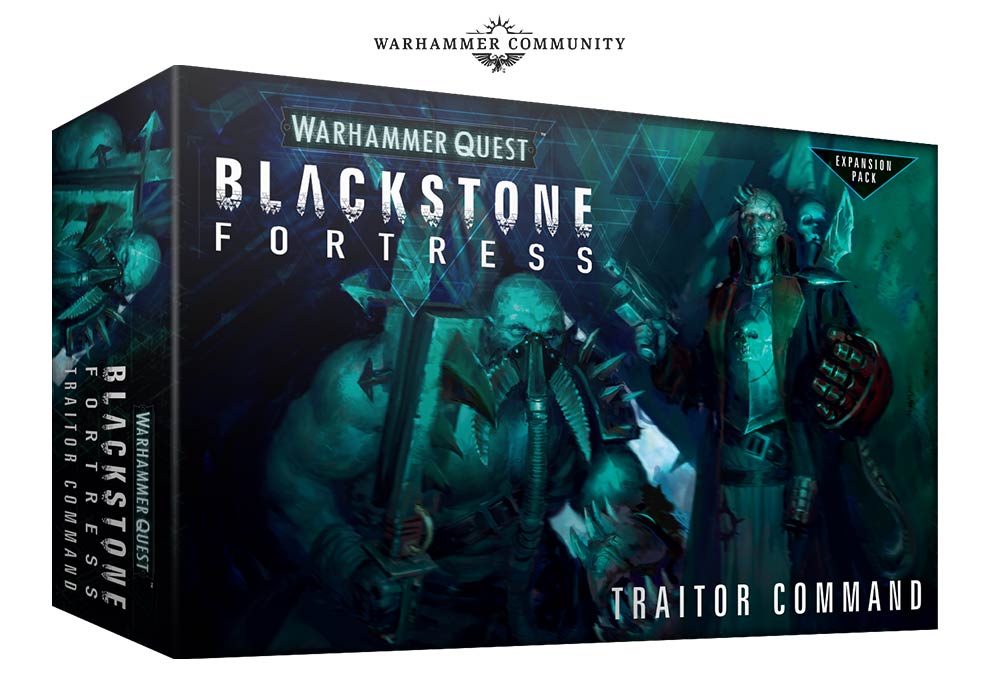 Traitor Command is a new adventure pack for Warhammer Quest: Blackstone Fortress that sees you descend into darkness to crush a growing Chaos threat. You'll face terrifying new hostiles with the Traitor Commissar and Chaos Ogryn, find strange and powerful new gear, and forge alliances with unlikely friends in Precipice…

Like The Dreaded Ambull, Traitor Command can be tackled as an expedition in its own right or added to your main set to add even more challenge to your other quests. For you Chaos fans out there, both the Traitor Commissar and Chaos Ogryn will be receiving datasheets for adding them to your Warhammer 40,000 army.
Good luck out there–looks like the Traitor Guard are getting a chain of command. Probably covered in spikes and blood, but still.