Continuing the cavalcade of Chaos careening down the GW release pipeline, next week will also see the release of Vigilus Ablaze and an updated Codex: Chaos Space Marines. See what new rules await within!
Next week sees a whole new wave of war come to Vigilus, that lonely world standing guard over the Nachmund Gauntlet, one of precious few stable routes through the Cicatrix Maledictum into the Imperium Nihilus. As PriMarneus Calgar and his Vanguard reinforcements face down the full might of the Black Legion, things are coming to a head–and that means new rules, new specialist detachments, new battleplans and more. All of which you'll find in Vigilus Ablaze, let's take a look.
via Warhammer Community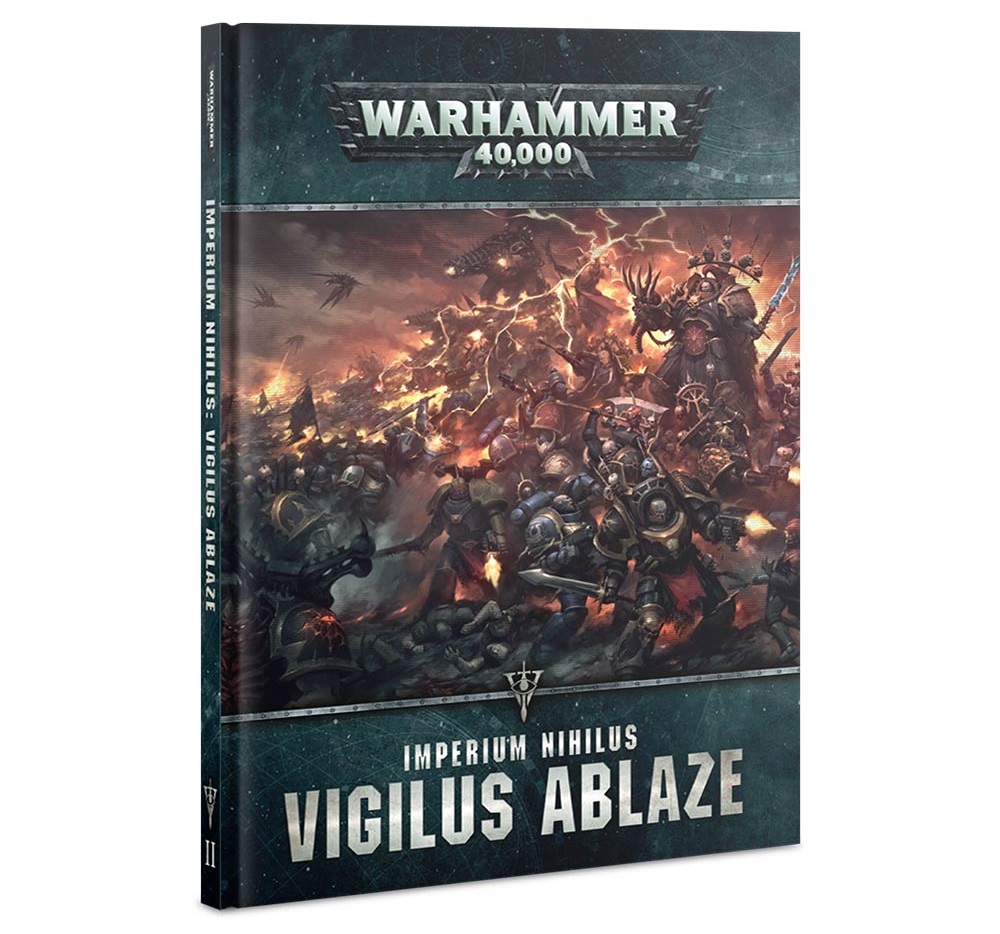 In this latest campaign book, you'll follow the thrilling conclusion of the war for Vigilus. Lore, maps and art bring this latest conflict to life in rich detail, while a number of missions and rules allow you to fight the most epic battles for yourself – or just spice up your regular games of Warhammer 40,000.
In addition to new lore, timelines, and art–you'll find plenty of new rules to bring the fight for Vigilus to life on your tabletop. There are new Specialist Detachments, presumably for all forces, but for now we only know of two Chaos options: the Host Raptorial and the Fallen Angels, which brings everyone's favorite !traitor to mind, Cypher.
But in addition to those two new Specialist Detachments, Vigilus Ablaze will also feature a whole new focus on the Black Legion, offering up new Stratagems, Relics, and Warlord Traits that bring them to life.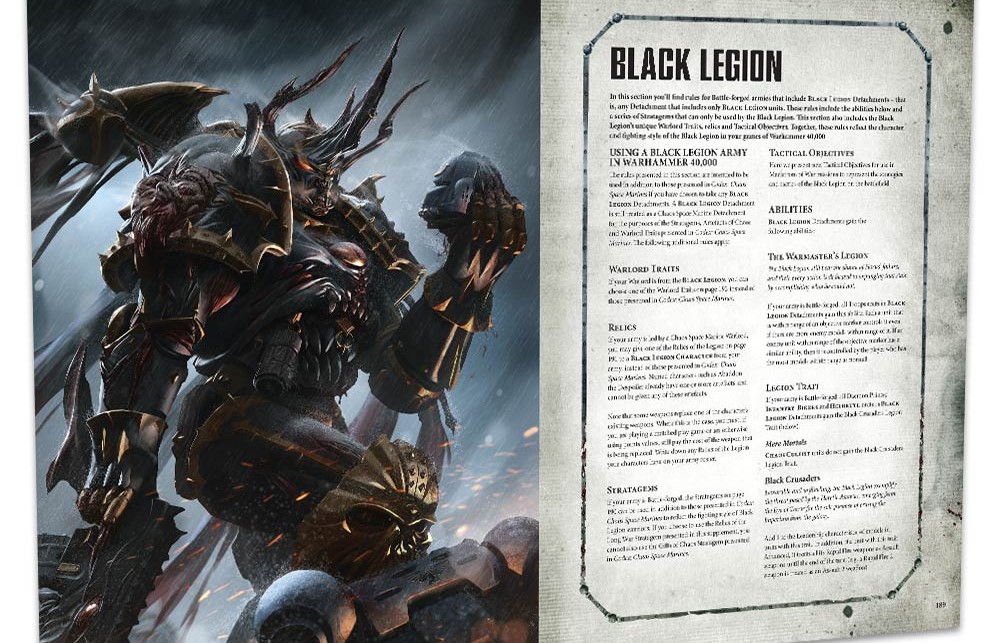 And it's not just the Black Legion getting this treatment. Other traitor legions are present representing the Renegade forces: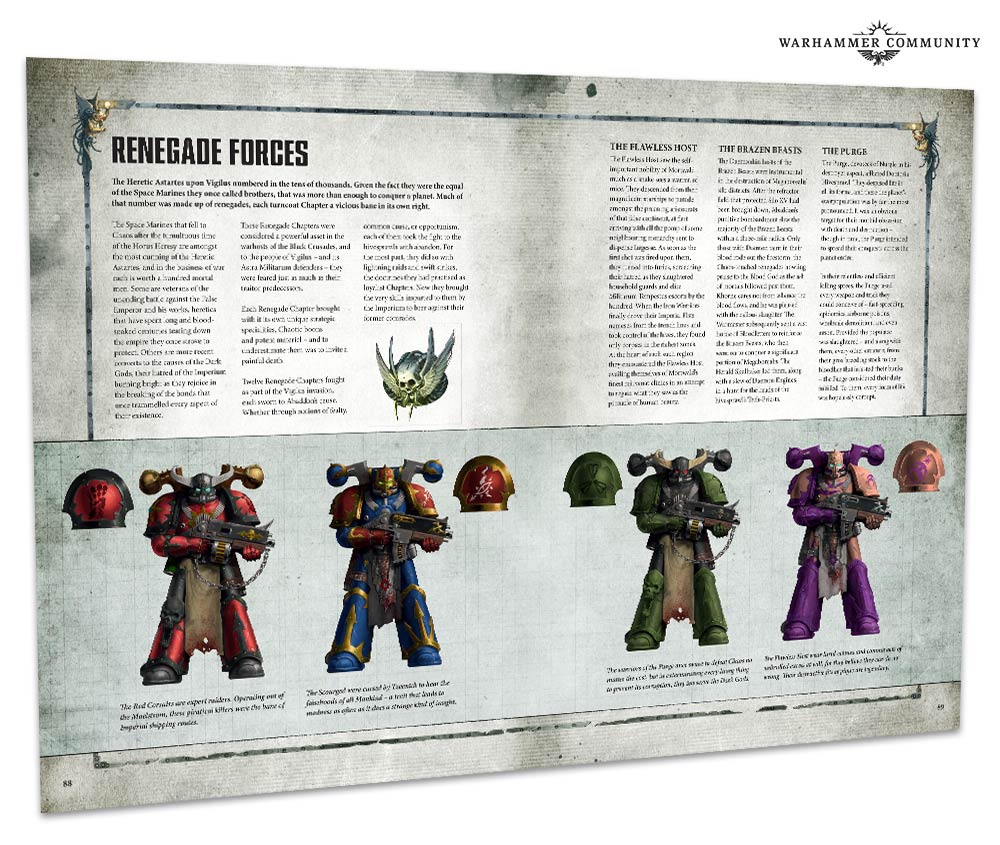 You'll find new traits for fan-favourites like the Red Corsairs and Crimson Slaughter, plus rules for niche but beloved renegades like The Purge, Brazen Beasts, Flawless Host and The Scourged. Each has their own rules, including a bespoke Relic and Stratagem. WIth Vigilus Ablaze, you'll have more freedom when building your Chaos army than ever before, allowing you to create a dread host to suit your tastes.
And alongside that, you'll find that Khorne is getting some serious attention and updates in Vigilus Ablaze as well, with new rules for the Bloodmaster, Skulltaker, and Skull Altar making their way from Age of Sigmar to 40K.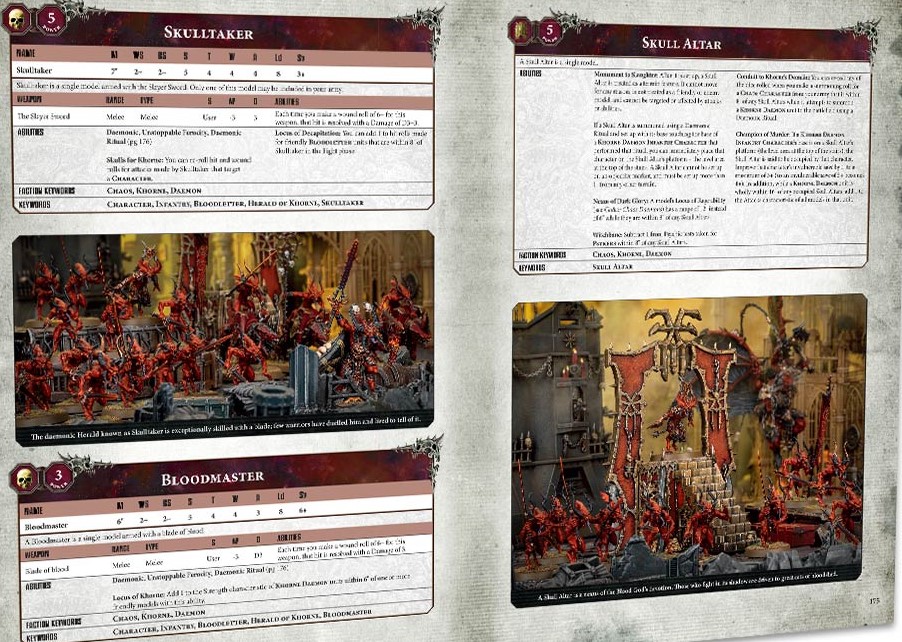 Onto the other big news, Codex: Chaos Space Marines is getting a significant update, taking what was old and combining it with what's new, including new datasheets, psychic powers, and rolling in all the latest Chapter Approved points changes.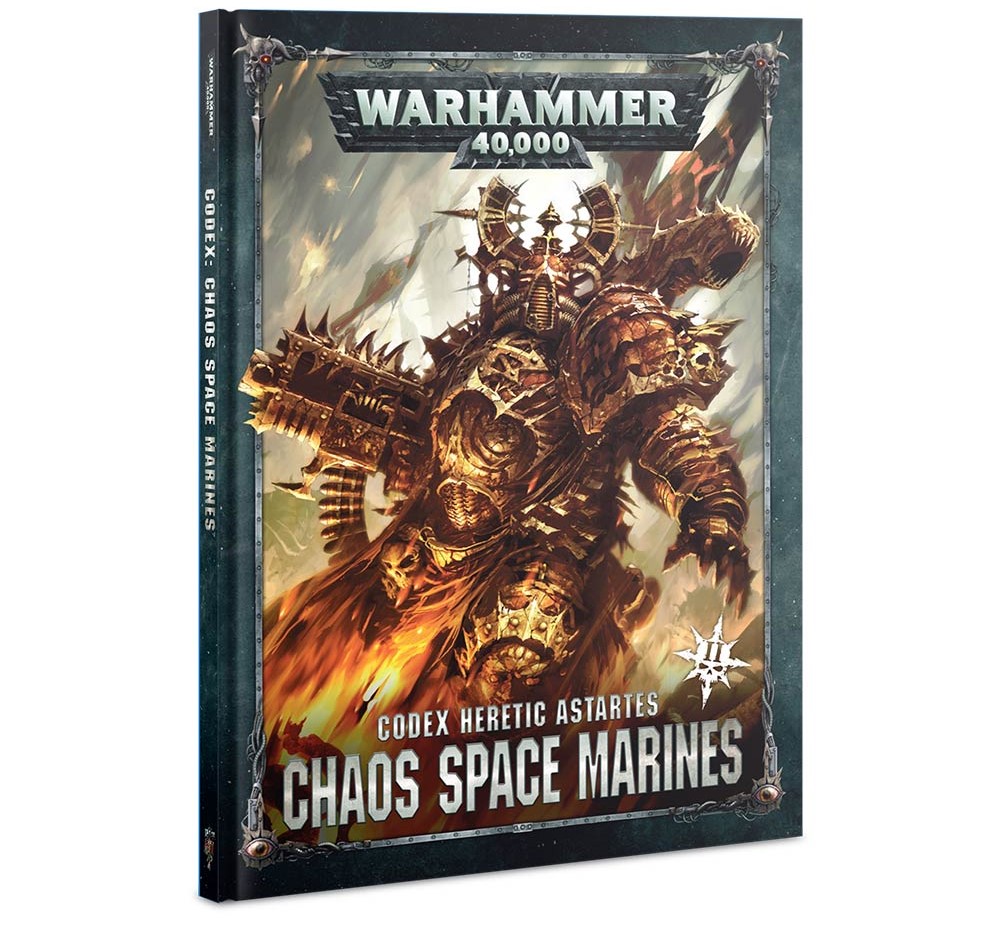 And if you're looking to keep your files updated, the rules for Chaos Daemonkin have been made available for download as well as being folded into the new Codex.
And this is all the tip of the iceberg. GW promises more over the next few weeks, including new models. In the meantime, though, this updated Chaos Space Marines codex sets an interesting Precedent. Surely we'll be seeing something similar for the Codex: Space Marines. Especially with all the new Primaris out there in the wild. This format of release new models in a box, then patch in their rules later has been working for Age of Sigmar–what does it mean for 40K? We'll have to see.
In the meantime, get ready for Vigilus to burn. Leave your best bet for how it all turns out in the comments below.