Strike Force Shadowspear is here next week, here's a look at everything in the box, including the two new mini-codexes, campaign book, and high quality pics of the new minis.
The battle for Nemendghast is coming to stores near you next week–pre-orders are up now for this new boxed set that introduces a swath of new miniatures to the Imperium and Chaos, while setting the stage for the lonely sentinel system of Vigilus which stands at the mouth of the Nachmund Gauntlet, one of the precious few safe passages through the Cicatrix Maledictum, to fall to Abaddon the Despoiler's grand designs.
via Warhammer Community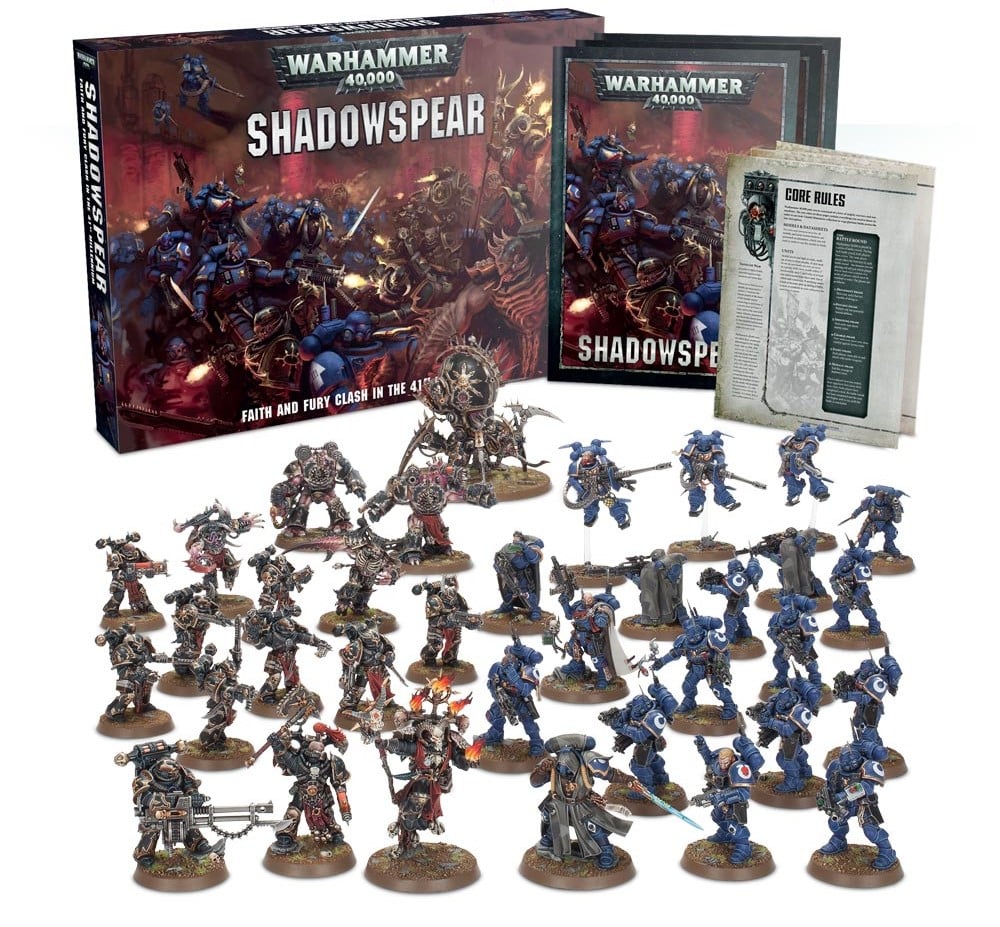 Shadowspear is a battlebox that pits the malefic Daemonkin against the covert forces of the Vanguard Space Marines. This could be our best battlebox ever, containing two armies of gorgeous models with all-new sculpts, two mini-codexes, as well as lore and missions that kick off the next stage of the war for the Vigilus System. This set is incredible whether you're looking to expand an existing army or start a brand new one. Have a look at all the incredible models you'll find inside!
First up, let's look at the forces of the Daemonkin:

In Shadowspear, the Heretic Astartes are resplendent with baroque and sinister detail. Classics like the Chaos Space Marines and Obliterators have been updated, while new units like the Venomcrawler and Greater Possessed push Chaos designs in bold new directions. These will fit in with collections old and new, combining classic aesthetics and fresh design to create some truly stunning miniatures.
Now here's a look at the Vanguard Space Marines: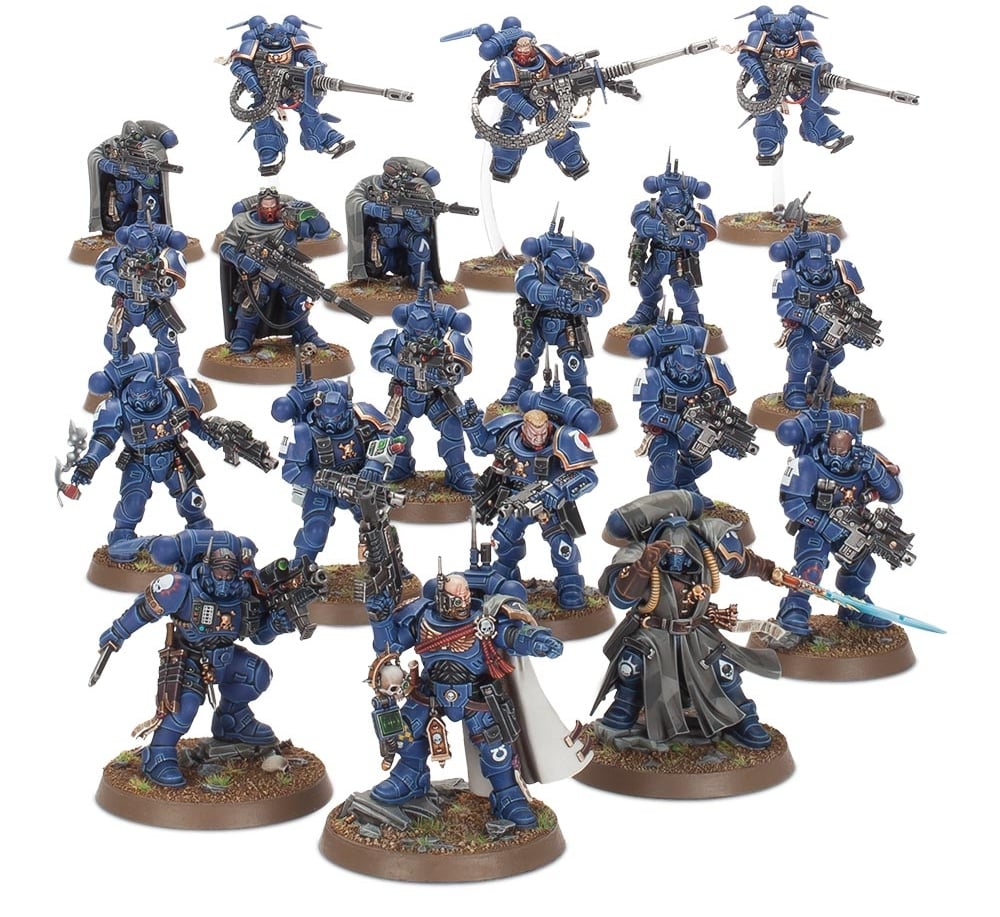 The Vanguard Space Marines are as visually striking as the rest of their Primaris brethren, combining the monastic, warrior-monk feel that's core to the Space Marines with a high-tech, militaristic aesthetic. These guys offer a new take on the Adeptus Astartes, looking at how their ages-old doctrines of rapid assault can be used by a guerilla force. Each miniature is covered in webbing, wargear and other details that speak to their distinct methods of war.
Both of these forces are arranged in two mini-codexes full of datasheets for all the rules (which you might have seen earlier), but they're full-fledged books, each containing their own Warlord Traits, Relics, and Psychic Powers.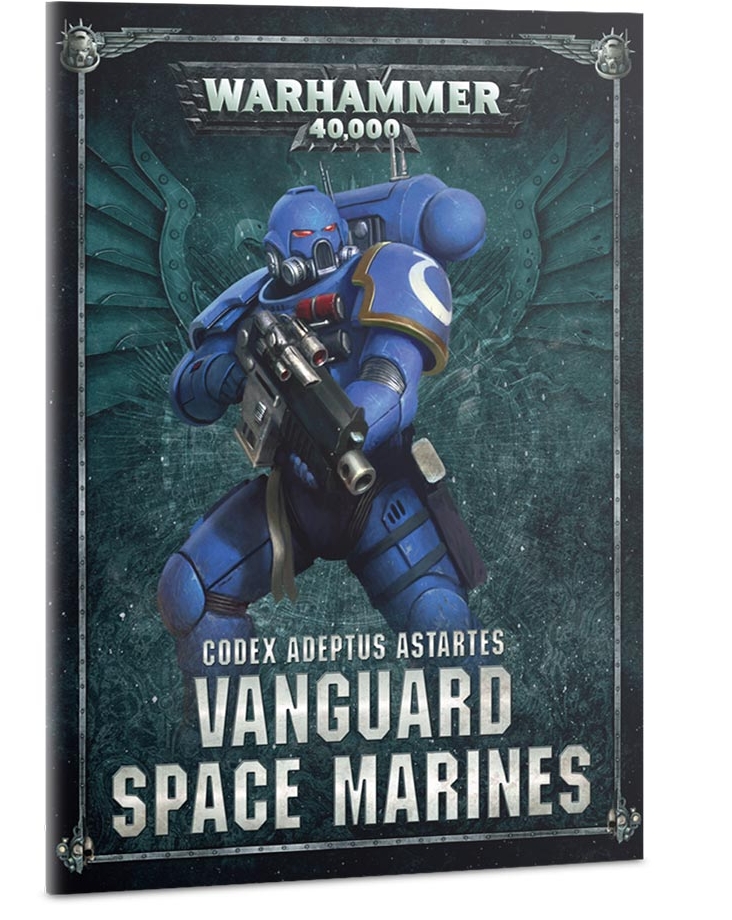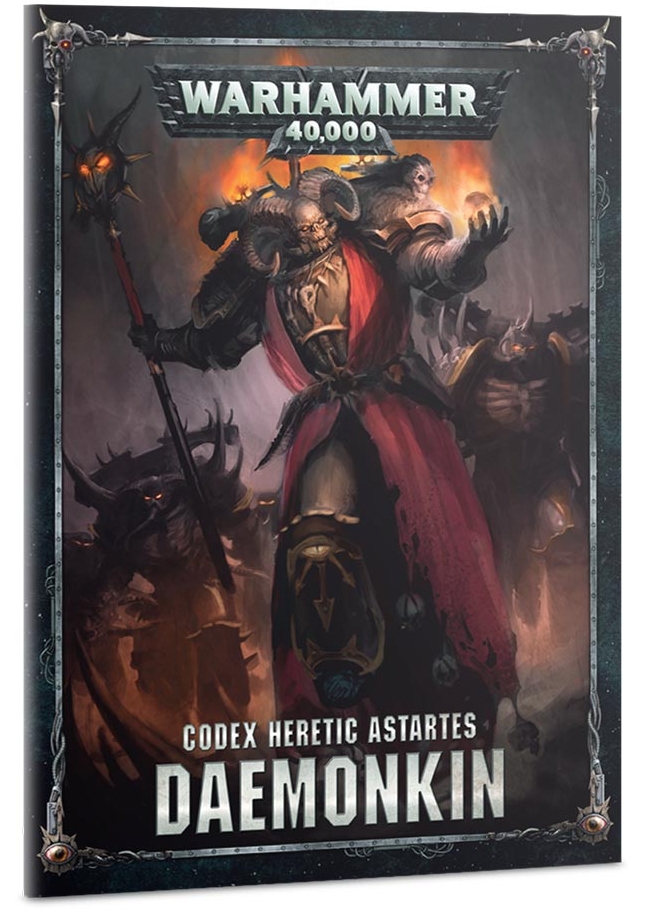 And of course there's also the Campaign Book, which will doubtless be full of new lore and missions: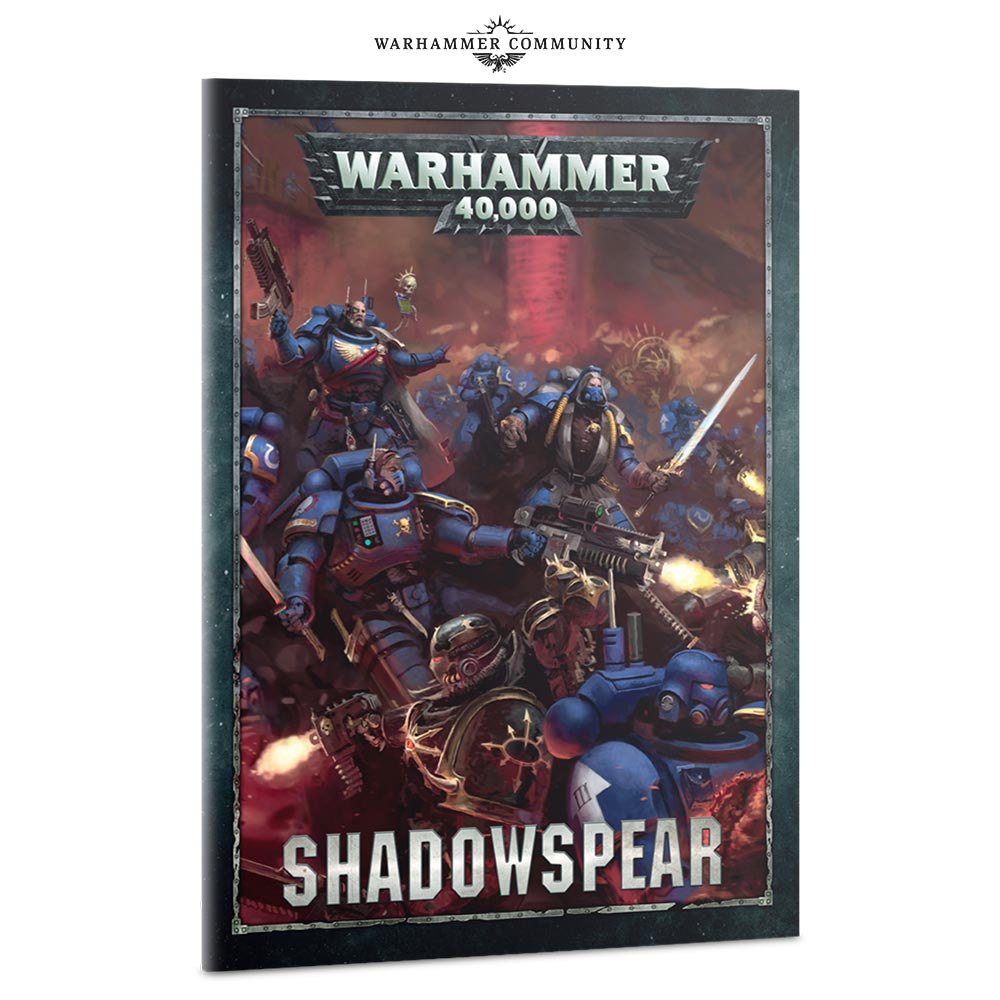 All of this is out for pre-order next week, so stay tuned for more previews–and don't forget, Tuesday is Abaddon day!