Games Workshop put out an Army List for the Chaos forces in Shadowspear. It needed some help. Bring on the "List Mechanics" and let's do this.
After seeing the GW list expansion ideas for the forces in Shadowspear, I was unimpressed. While I did appreciated the list for it's theme it just didn't strike me as something that would ever make a dent in the meta. That's not a bad thing. However, if I had a friend that was considering jumping into the Chaos faction and was new to the game, I don't think I could really recommend that build to them. I think playing that list would be an exercise is frustration and ultimately might make them quit playing 40k altogether. And this list was supposed to be specifically FOR Matched Play.
So instead of just complain about that, I've brought in a few of the other BoLS writers and we're taking that list to the workshop to make some adjustments. Now, we still had some requirements and limitations. Basically, we have to use the stuff in the Shadowspear box FIRST. Then we can go from there. Here's the original list: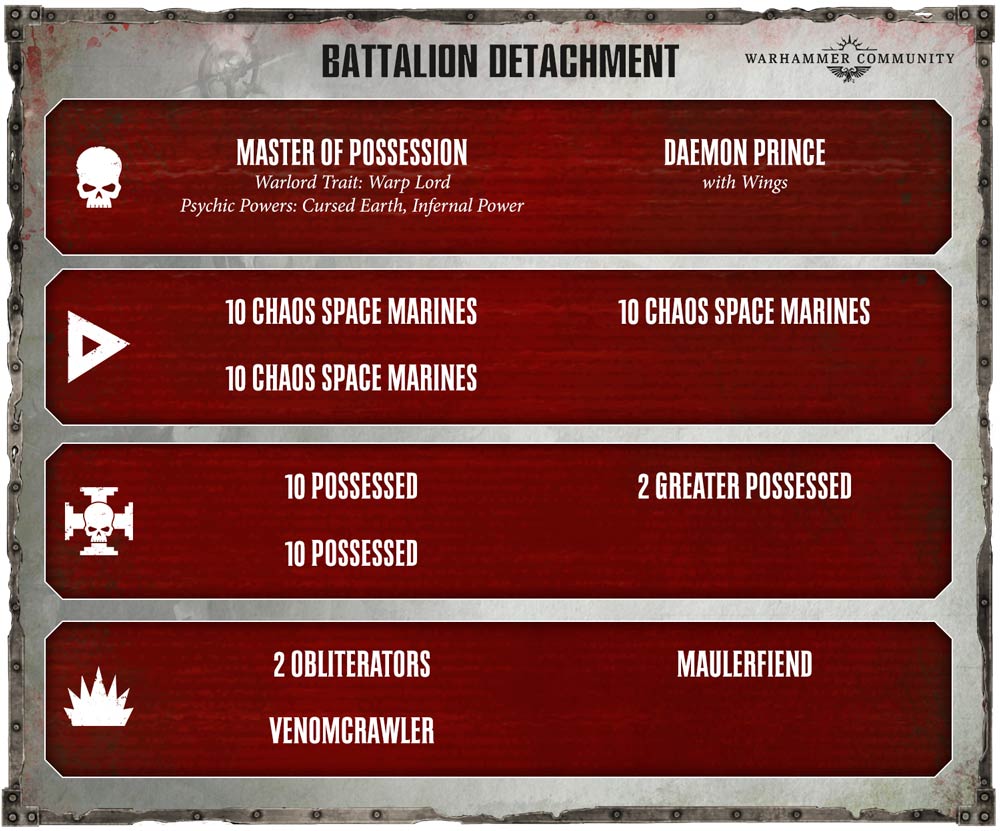 And here's the lists tweaks we came up with:
---
Chaos Battalion
HQ
Chaos Lord
Daemon Prince with Wings
Troops
10 Chaos Space Marines
10 Cultists
10 Cultists
Fast Attack
5 Chaos Spawn
Elites
Greater Possessed (a single choice of 2)
Heavy
Obliterators x3
Chaos Spearhead Detachment
HQ
Master of Possession
Heavy
Venomcrawler
Venomcrawler
Venomcrawler
Maulerfiend
---
This list ballparks in the neighborhood of 1800-ish points. Why the leftover points? Well, we wanted to go with a theme as well and that theme was Daemonkin Daemon Engines. We also wanted to allow the Master of Possession the option to actually take advantage of his ability to SUMMON units. While we're not super pumped about Summoning, that is one thing he's pretty good at so we needed to bake in some points to allow him to do it.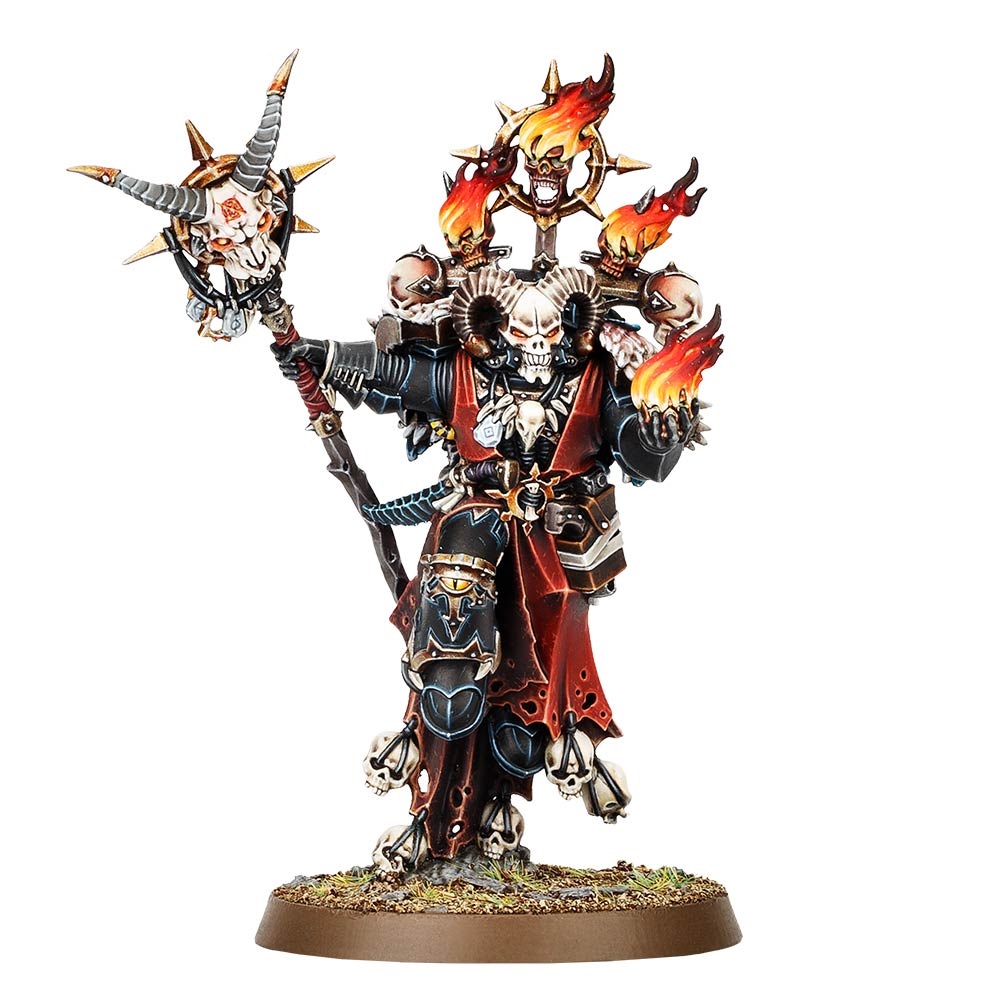 There are somethings in this list that are hard to get right now. Obviously running 3 Venomcrawlers is tricky. As would be running 3 of the new Obliterators. But everything else in the list is available from your FLGS currently. Ideally, if you had a friend that was looking to start a Chaos army, even if they couldn't get their hands on all the extra Venomcrawlers or the extra Obliterator immediately, they could get the rest of the items in the list.
A Chaos Lord and Daemon Prince will be universally useful. 20 Cultists, also universally useful – we actually dubbed them the "Bloodthralls" as they would be the models that would get sacrificed to heal other units in the list. 5 Chaos Spawn are surprisingly tough to deal with. As an added bonus, if you opt to remove them later, the MoP has a chance at summoning more of them back to the table so having the models will be handy.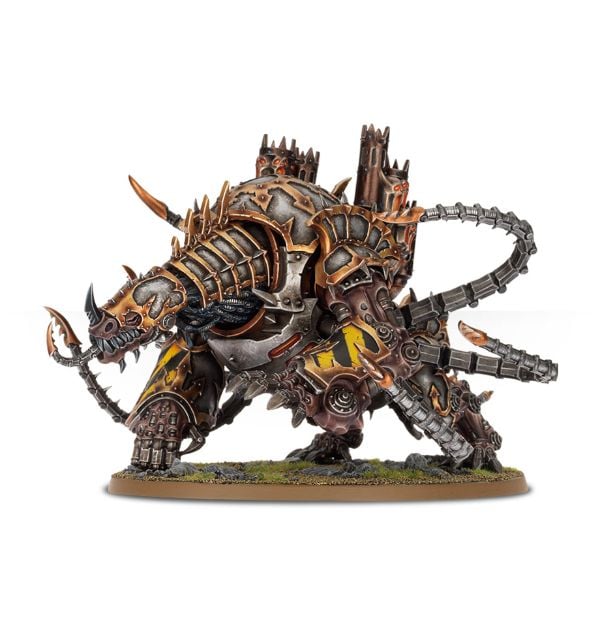 We liked the Maulerfiend, thematically, in the list. The idea is that between this and the 3 Venomcrawlers, the Greater Possessed could run behind them and provide a boost to their (Maulerfiend & Co) strength while avoiding being targeted themselves. That's a pretty big brick to toss at someone and have them have to deal with it.
Is this new list perfect? Not really. Will it shake-up the meta?! I highly doubt it. However, it's something I wouldn't feel bad about recommending to my friend if they wanted to expand into this later. Having said that, what I would honestly recommend is: Wait until we see Vigilus Ablaze and whatever new Chaos Book is cooking. GW made some recommendations (like the 20 Possessed and 20 more CSM) that had us scratching our heads. Maybe they know something we don't, maybe it has something to do with an upcoming release.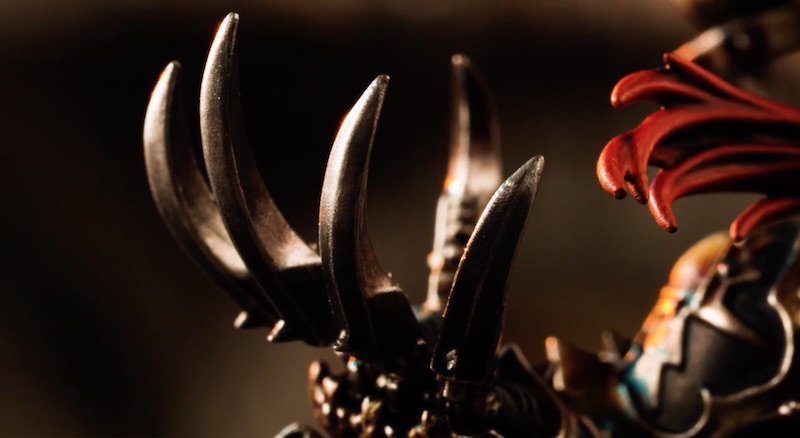 At it's core, the Chaos forces in Shadowspear are a decent start to an army. If you and a buddy are planning on splitting the box it's a really good deal for each side. But instead of buying a ton of stuff to go along with the box, I strongly suggest that you get the box, build and get the models battle ready first. That way you can see what's coming down the pipe. Hopefully, by the time those models are ready we'll all have a better picture of what to actually recommend next. Either that or scrap this whole list and just run 3 Khorne Lord of Skulls.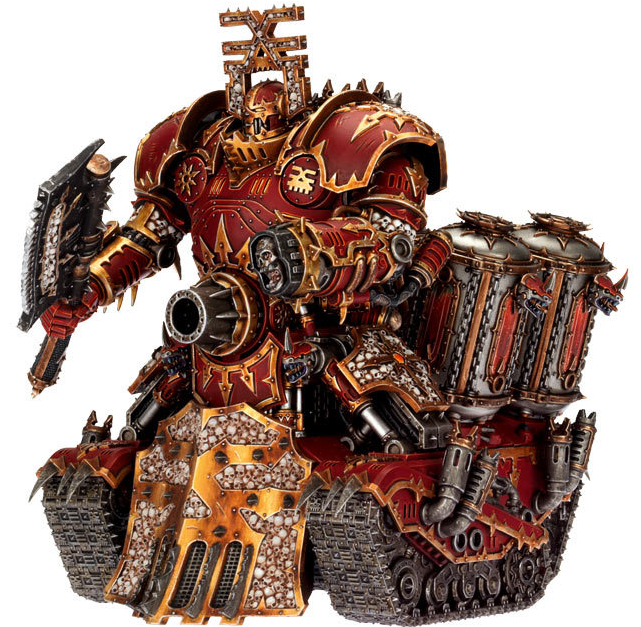 Step one: Buy Shadowspear. Step two: Buy the Lord of Skulls. Step three: ??? Step four: Profit.
Once again, the ball is in your court. Let's pretend you've got a buddy who wants the Chaos forces – how would you steer them on the road to 2k?