The Doom of Molech promises to bring new conflict to the fields of Afeptus Titanicus, including many new options for Imperial Knights. Check out the latest rules previews that make it a good day to be a knight.
The Doom of Molech brings the truly titanic struggles of one of the biggest and bloodiest battles of the Horus Heresy into sharp focus on the tabletop. With rules for new matched and narrative play missions, new maniples, new traits, and more, this Adeptus Titanicus expansion is shaping up to be a blast–and a large template one at that.
One of the big focuses of the new book is on Imperial Knights. These questing heroes in charge of the tiniest titans get many new options in the upcoming book, so today, we're taking a look away what awaits our Questing Companions who are fun to be with.
via Warhammer Community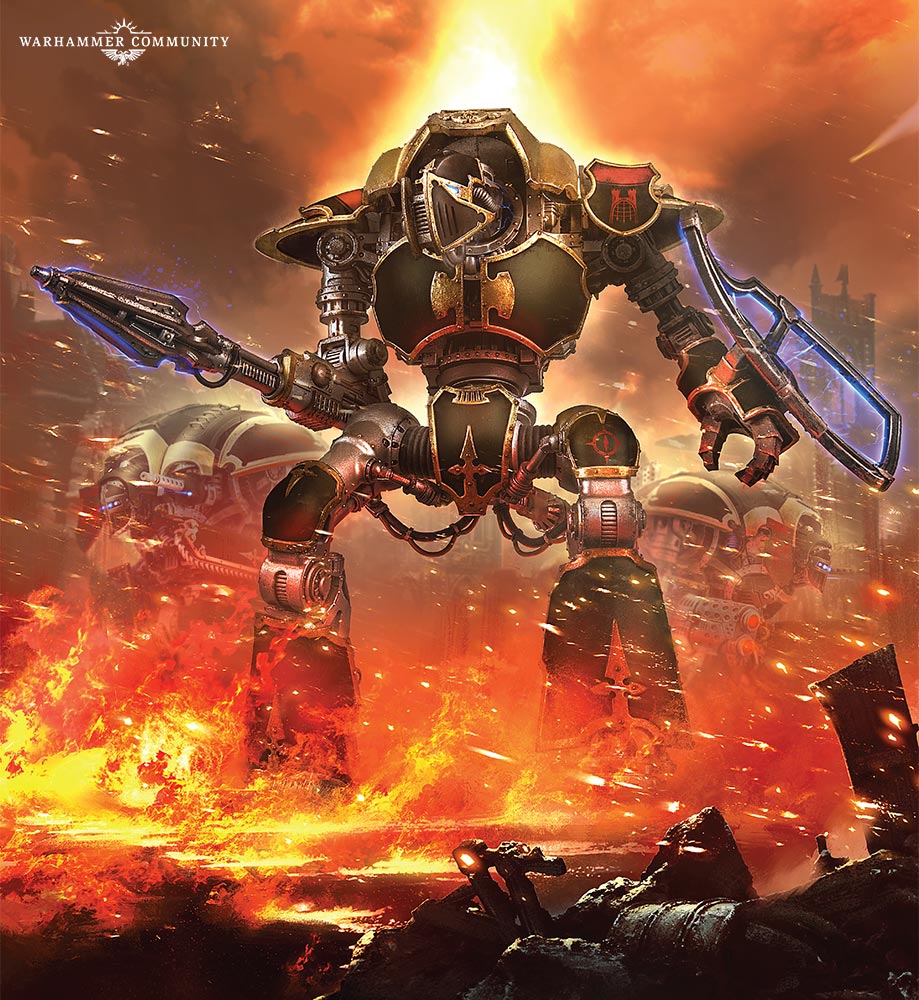 Doom of Molech focuses on the battle for the Knight World of Molech during the Horus Heresy. A key conflict, this saw the entirety of House Devine betray their oaths and turn to the Warmaster's side, leading to a massacre of Loyalist forces on the embattled world. It was also the site of some of the most vicious Titan and Knight fighting in the entire Heresy.
As you might expect, this means a lot of new options for Knights. The are rules for fielding entire armies of knights, expanded rules for fighting with and against knights, and even new Knight Households and traits.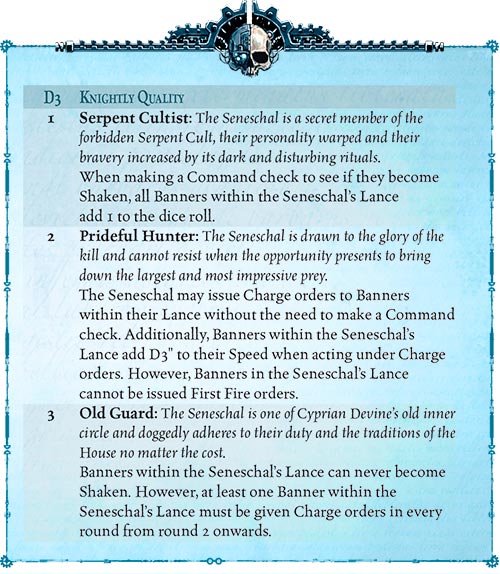 Also included: new rules for issuing Orders to Knight Banners, ways to activate multiple Banners at once, expanded rules for shooting with and at Knights, and much more. In addition, there are new options for the leaders of a Knight Household, including Knightly Qualities to personalise them. You can also add Freeblades to your force, as well as choose from a range of new Stratagems and Battlefield Assets designed to complement the Knight Households.
And if you're fielding a Knight-heavy army, there are new Household-specific mission objectives you can use in your matched play games to better suit your agile but fragile army.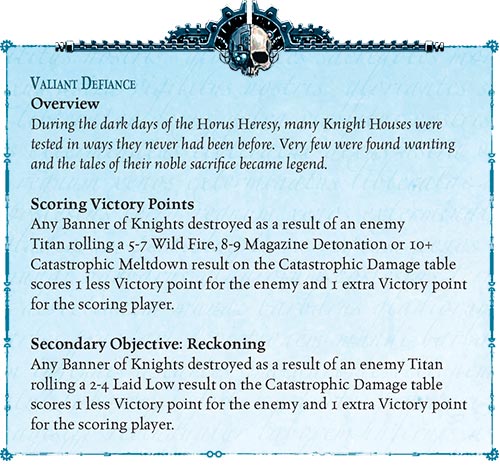 Of course, Knights aren't the only thing in the new book. You'll find rules for four new legions: Crucius, Fortidus, Vulcanum and Interfector, as well as two new Maniples and all the rules that come with that.
The Doom of Molech is out soon, so stay tuned for more info!