The new Blades of Khorne Battletome updates the Blood Tithe table, granting access to some extraordinary abilities that will help Khorne's forces overwhelm the Mortal Realms in a tide of blood. Here's what's changed, here's what's the same.
Alright folks, here we are–Battletome: Blades of Khorne is up for pre-order, and pictures and unboxing videos and the like are out in the wild. There's a lot to love about the new Khorne army, including new aura abilities, new command abilities, and new mechanics to crush your foes in a tide of gore and skulls and fury. To that end, today we're taking a look at the new Blood Tithe table that's full of ways to murder friends and influence people. First up though, here's a look at the old one, so you can see how things have changed in this brave new world.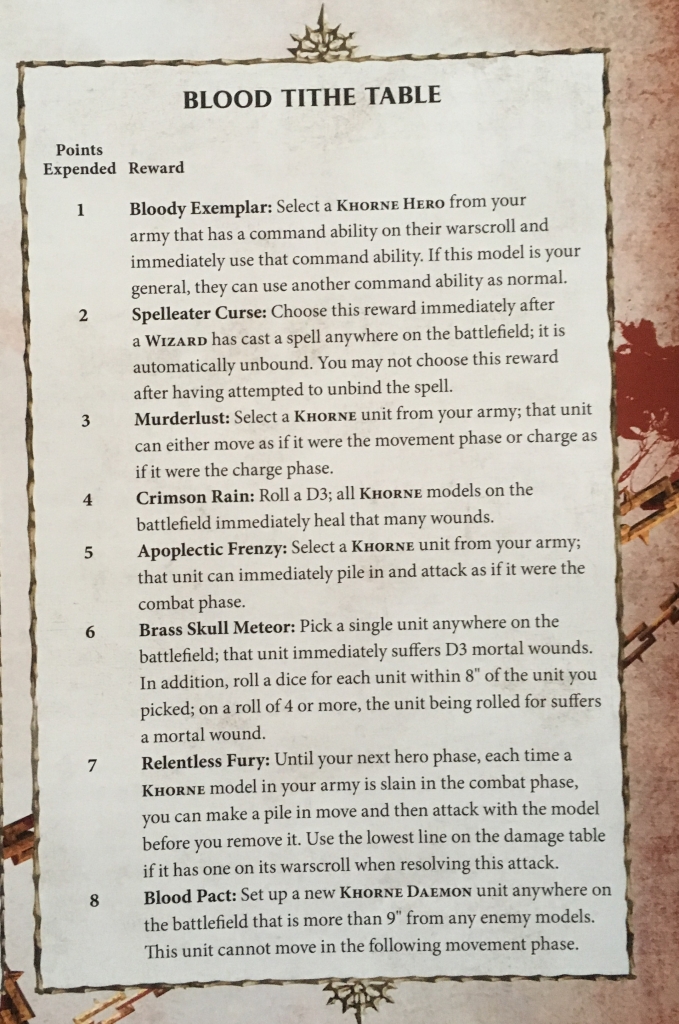 And now for a look at the new and improved Blood Tithe table. You'll see a lot of old favorites on it, but they've been rearranged, setting it up so that Khorne's forces ramp into victory.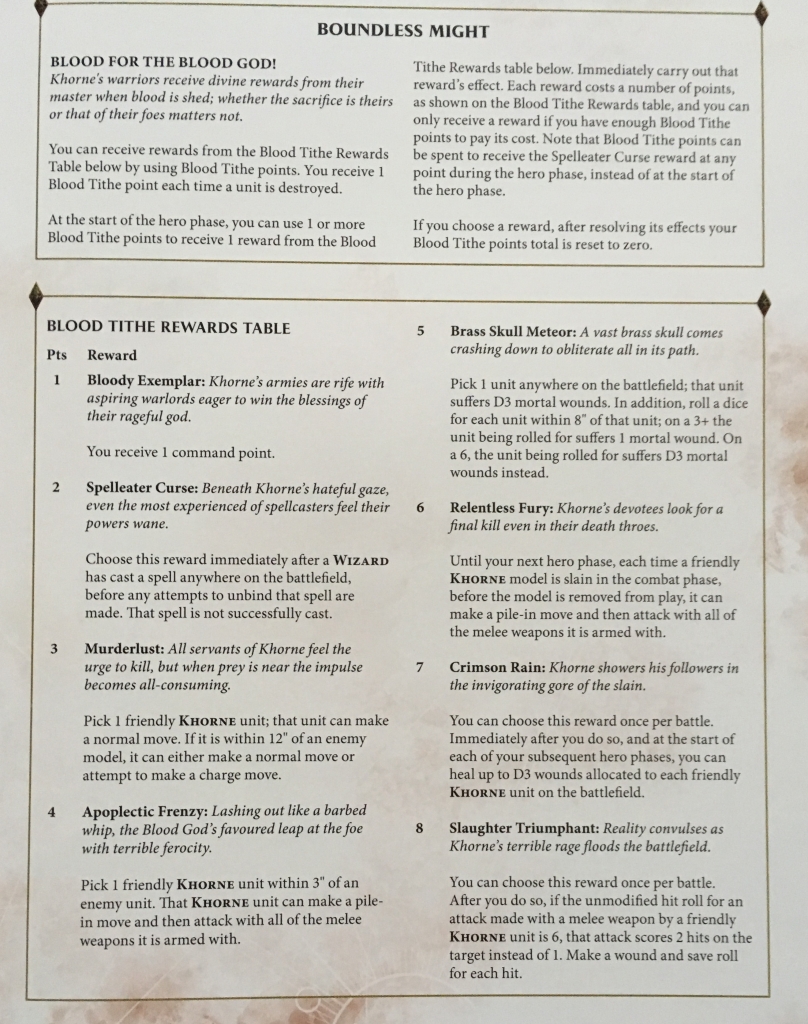 There are a few new tweaks here–Murderlust, in particular, is pretty great. You can move and charge into combat before you even get out of the Hero phase. Or convert Blood Tithe points to commabd points if you need, but the real bread and butter comes from the change to some of the later abilities. Crimson Rain now lasts for the entire battle, as does Slaughter Triumphant. These new options, while expensive, are worth activating as early as you can, so you can get more than a turn or two out of them.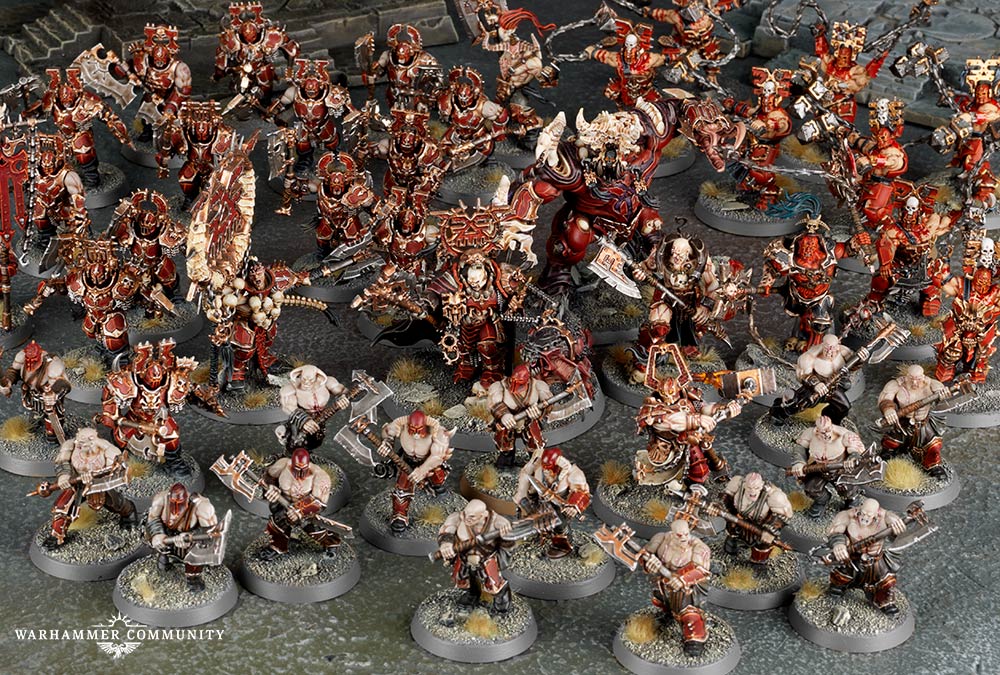 It's an interesting choice facing Khorne's kholonels. Should they try and ramp into the higher cost abilities as soon as possible, but potentially deny themselves opportunity along the way, or just spend points without regard for the future? With the choices now much more attractive, there's a more difficult decision to be made.
What would you spend your Blood Tithe on?