Games Workshop pulls the covers off of Warcry, a new Skirmish Game set in AoS! New rules, new models and tons of carnage!
We knew Warcry was coming after it was introduced at LVO. However, we now have a much better idea of what we're getting thanks to the new video from Games Workshop:
Warcry – A Brand New Skirmish Wargame
This is more than just a skirmish version of Warhammer Age of Sigmar – it's hyper-kinetic, it's tactical and it's very, very bloody, featuring bold new game mechanics.

Warcry is perfect for narrative players looking to forge character-driven campaigns where warbands grow and develop through their own journey. Meanwhile, gamers looking for a close-matched, fast and exciting experience will find a game that fits both their coffee table and coffee break.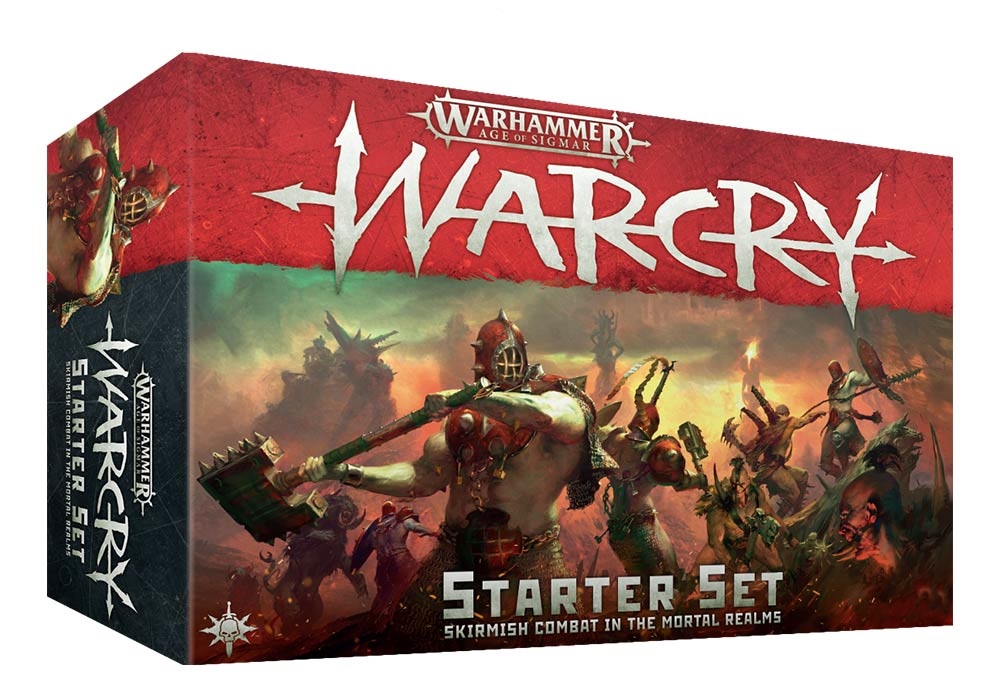 The Starter set will feature two different tribes of "reavers and despoilers" – and GW teased that there will be a total of 6 tribes, which will be revealed later.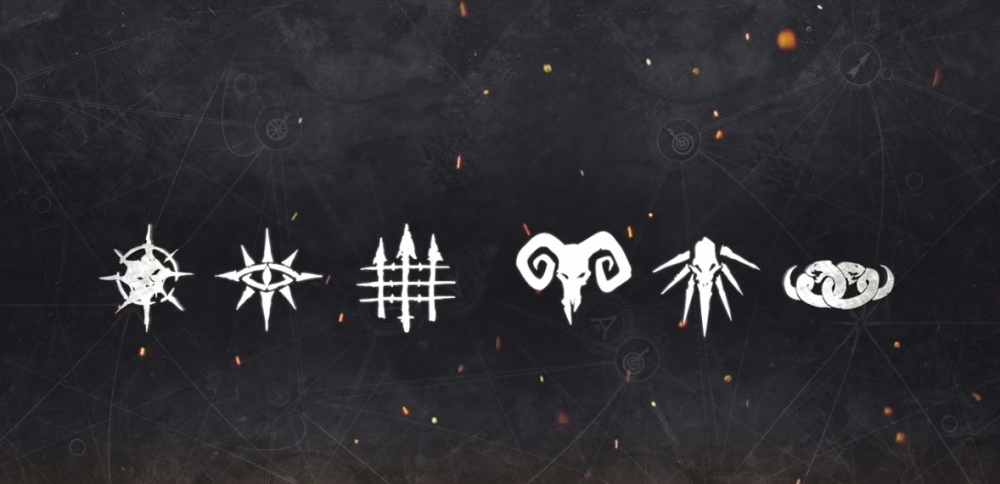 Every model for this game is brand new, reflecting on the dizzying diversity of Chaos on a scale never attempted before and rooted in rich lore that realises the servants of the Dark Gods as deep and varied cultures.
And what do those models look like? Check them out: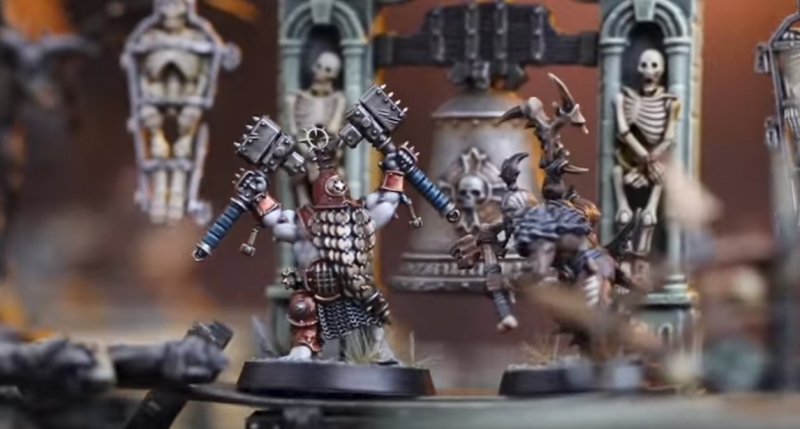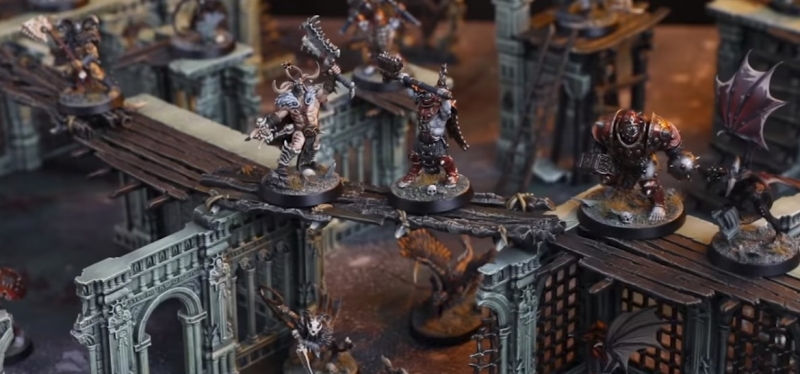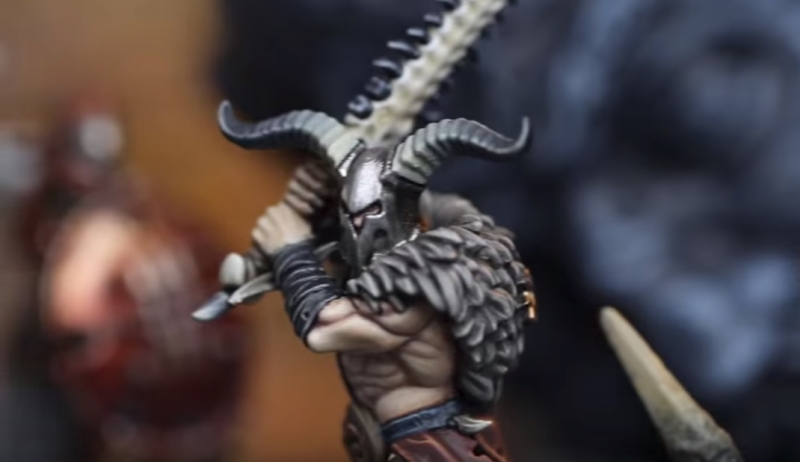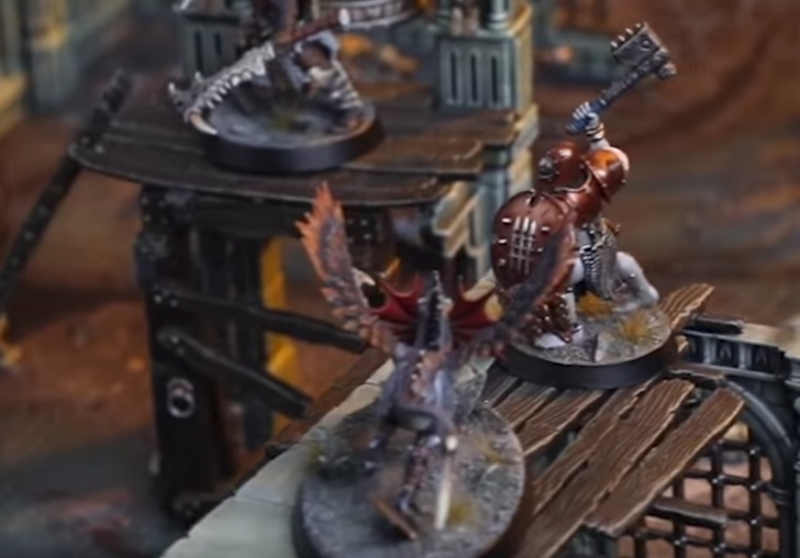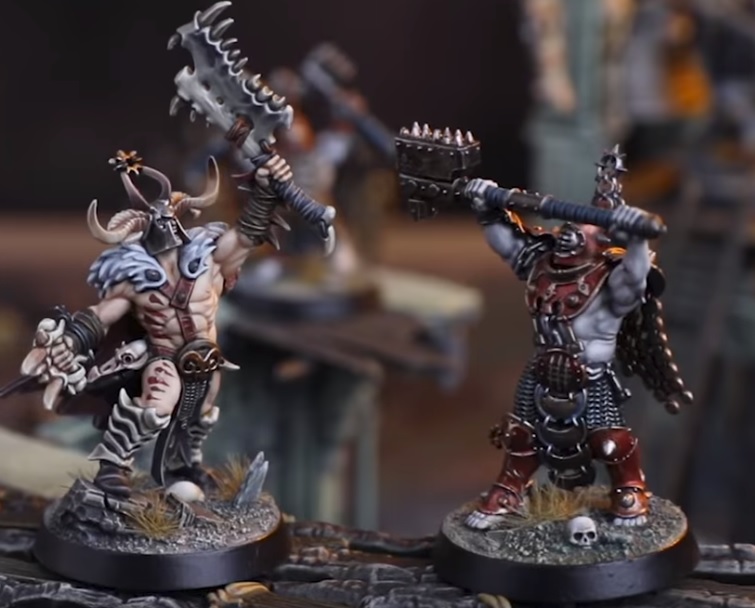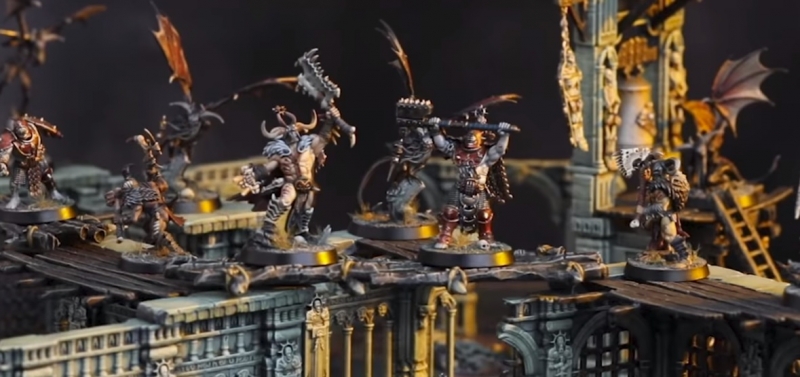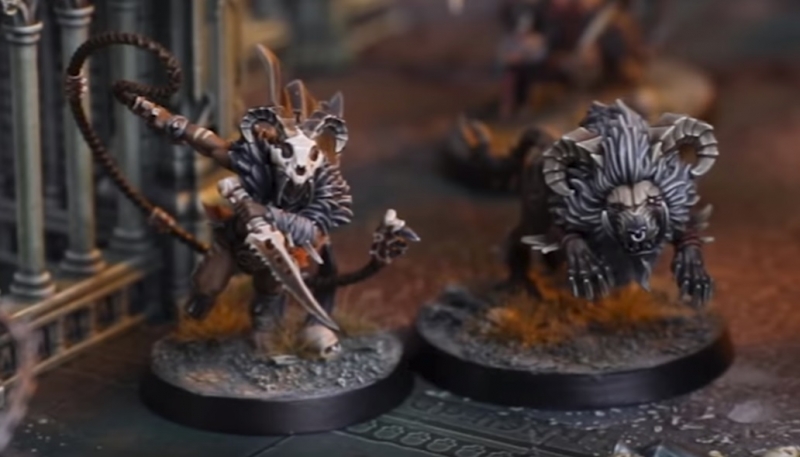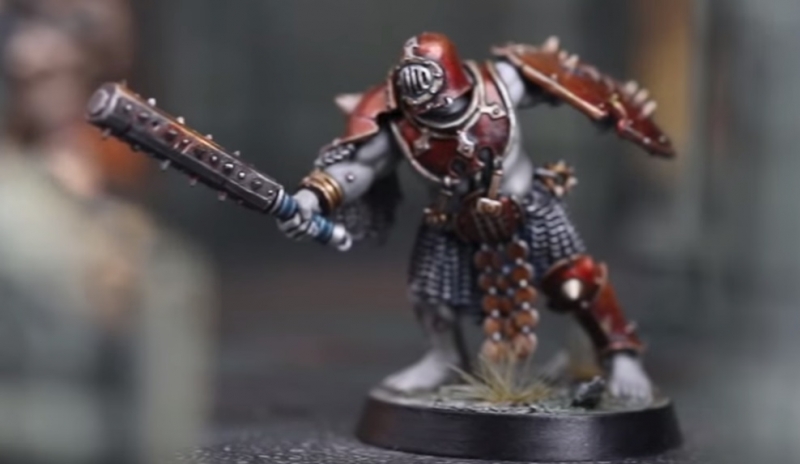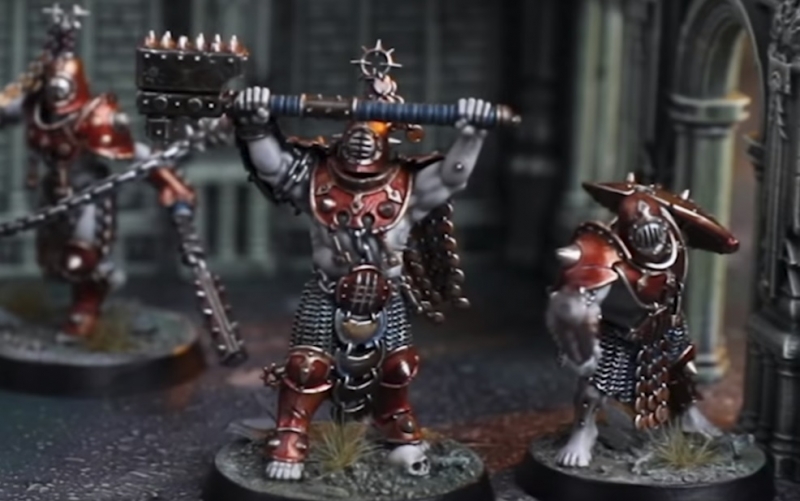 And that's just TWO of the warbands so far! We've got very distinct looks for each – one is more metal/chain-mail armor and the other has a more natural/bone armor and weapon look. I can't wait to see what else GW has cooked up for this game in terms of the models. I'm also very curious how this game will differ from the other Skirmish offerings like Kill Team or Warhammer Underworlds. Yet another Skirmish Game in the AoS setting is an interesting move – we'll have to see how that pans out.
If nothing else, we're getting some cool new models and you can put money on getting rules for them in AoS, too! Even if they are "just" more Chaos Marauders, I'm cool with that as the look of both of these teased warbands is very different to the current options.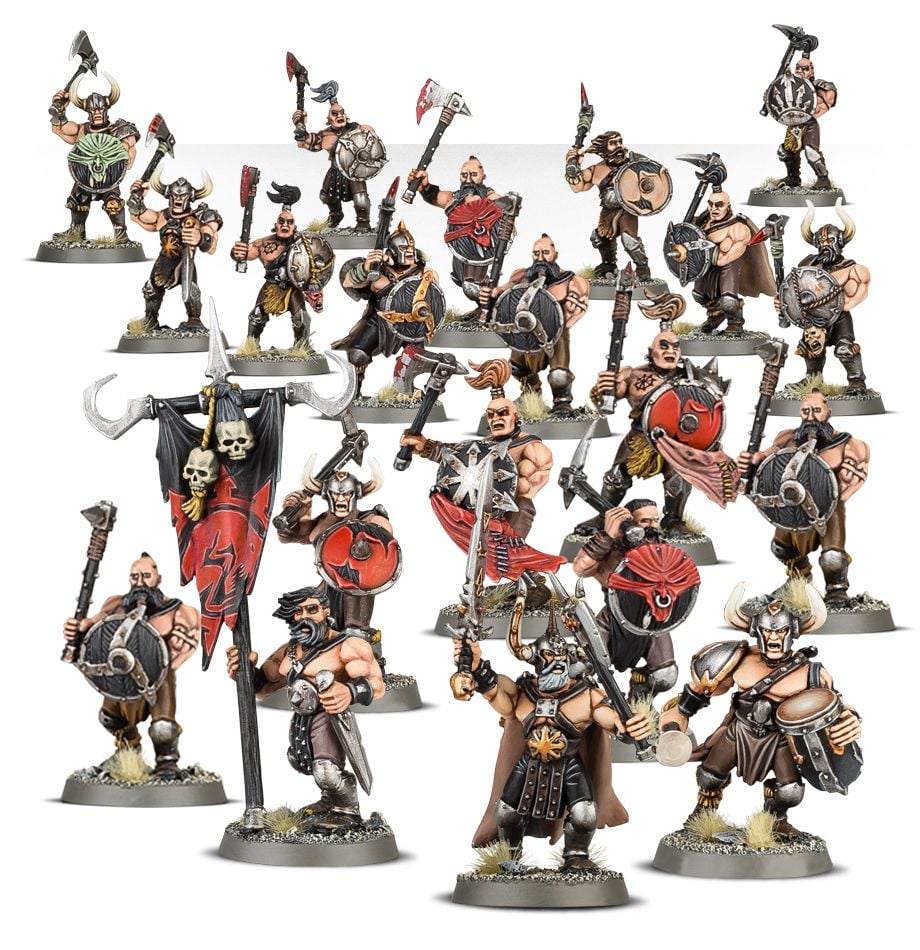 Models to replace/retire these Marauders? I'm okay with this.
What do you think about the news from GAMA? Are you excited about this new batch of Warbands? Who ELSE do you think will be represented?