Warhammer Chaosbane, the upcoming action RPG that takes place in the World-That-Was has opened up the floodgates and unleashed a torrent of eager new players on the forces of Chaos. How will you fare? Take a look at the Beta and find out!
Have you been longing for a return to the world-that-was? Eager to show daemons the error of their ways the only way they know how–through sword, axe, or flames of magic? Now's your chance. Warhammer Chaosbane launched their open beta a few days ago, and if you're looking for an experience that captures the grim, dark feeling of Warhammer Fantasy and mixes it with Diablo-style action, you'll need look no further. Also that's a weirdly specific desire. Maybe broaden your horizons occasionally and want something like a burger. Or maybe a game that lets you play as a Mountain.But I'm not here just to judge you–I'm here to show you the beta for Chaosbane, which I guess is enabling you, but in both of our defenses, this game does look really fun, so it's probably okay.
If you've seen the trailers at all before, you know what you're getting into. This is an action RPG that has you click on enemies until they die from it–but there's a few new wrinkles in the formula. Each of the classes has their own, more active role in the clicking. You can direct spells as a wizard, time out attacks and counterattacks as the Imperial Captain–there's a deeper layer of gameplay present, is what I'm getting at. You can get a little more tactical with your decisions.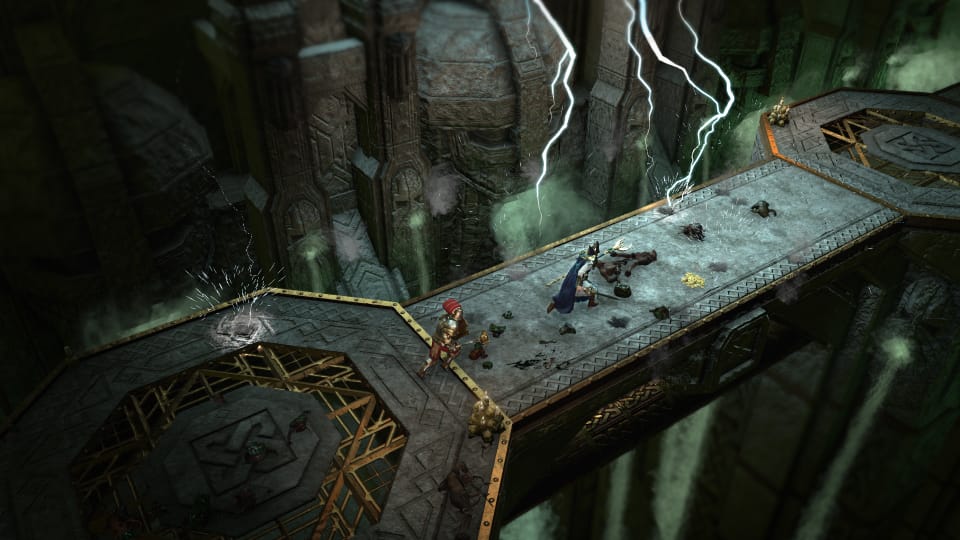 In a world ravaged by war and dominated by magic, you must rise up to face the Chaos hordes. Playing solo or with up to four players in local or online co-op, choose a hero from four character classes and prepare for epic battles wielding some of the most powerful artefacts of the Old World.

Set in the Warhammer Fantasy world, with iconic locations such as Nuln or Praag, fight your way through monster hordes using over 180 different skills. Activate your bloodlust to escape the most perilous situations.
Anyway, the beta only goes on until midweek, so if you're looking to get a taste of the experience, you might want to jump on it. You can do that at the link below: