Bits Roundup: Goblin Crew For Orcish Cannons

Goblins man the guns with these new minis from Kromlech!
With gunners like these, you can count on your big guns never tiring. Check out these great new sculpts perfect for your Orcish hordes.
via Kromlech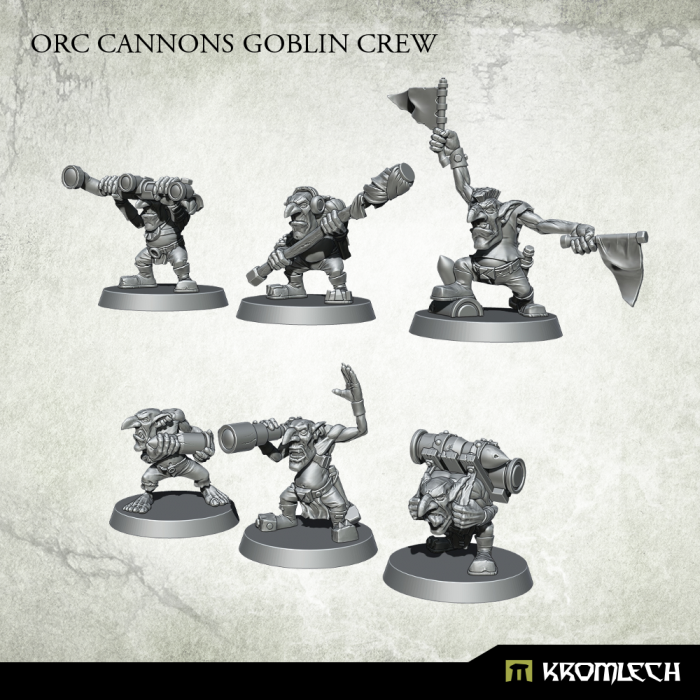 This set contains six high quality resin Orc Cannons Goblin Crew miniatures (with six Round 25mm Slotta Bases).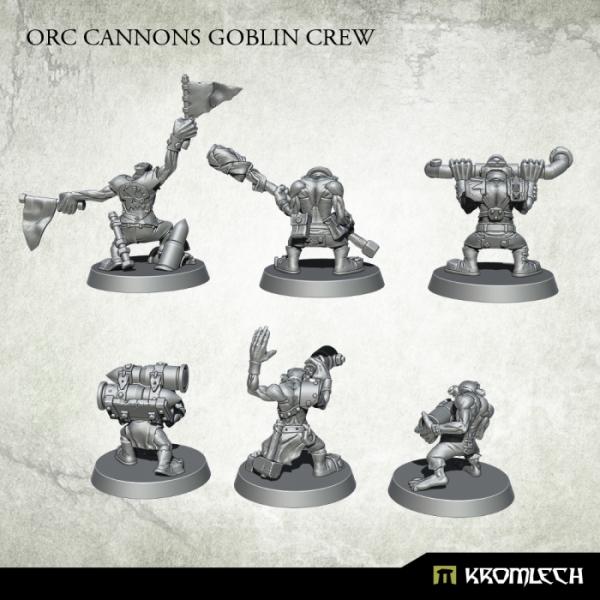 Our products are intended for experienced modellers and may require trimming, bending and fitting. All parts are cast from highest quality resin. Supplied unpainted. May require assembly. We recommend washing all parts before assembly (tap water with mild detergent) and using Kromlech Superglue or other cyanoacrylate adhesive.  Kromlech Superglue Accelerator may also be useful in some cases.
Trust your goblins…