Today on our bits roundup, we've got a look at some heavy new shields meant for power-armored troops of all shapes and 28mm sizes, as well as some variant sci-fi elf heads. Come take a look.
This week, MaxMini and Kromlech have some fantastic sculpts on display. We're taking a look at some new "Dragonborn Shields" which seem heavy enough to resist even the loudest Shout, as well as some space elf variant heads from MaxMini. See if you can spot Elfy LaForge in the mix. But first up, let's get to these dragon shields, which come with a stylized dragon head on the front, and are just made for power armor, or any kind of high-tech knight aesthetic.
via Kromlech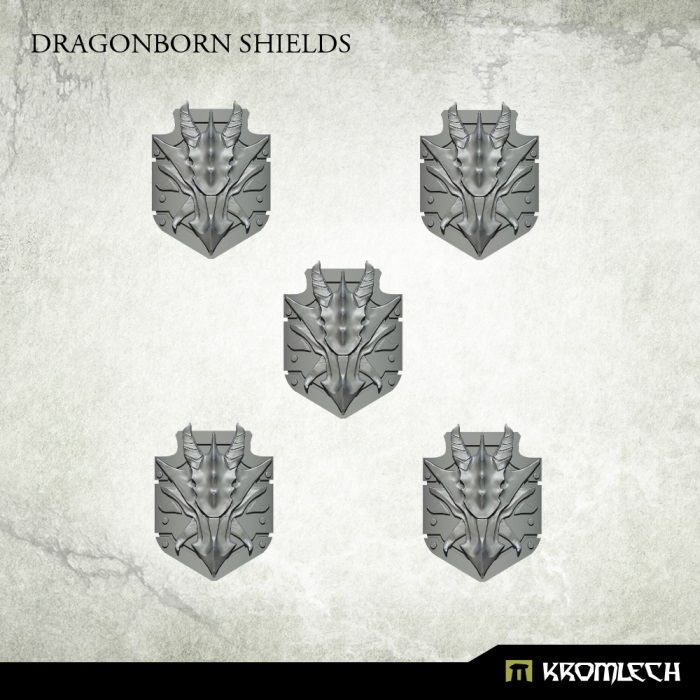 This set contains 5 futuristic Dragonborn Shields made of highest quality resin.
Designed to fit power armoured troopers.
Designed to fit power armoured troopers.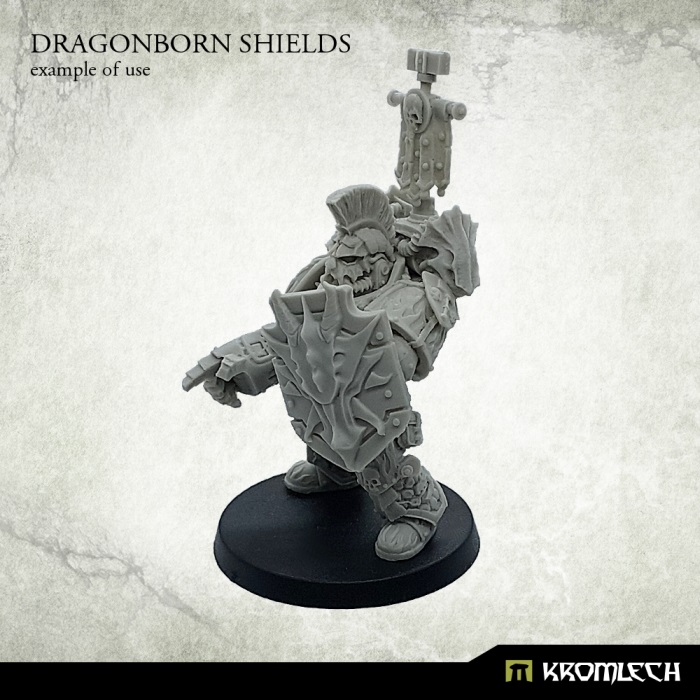 Designed for 28mm heroic scale miniatures.
And of course there's MaxMini, with a line of space-elf heads full of personality–though considering that it's elves, it's mostly haughty and aloof personality.
via MaxMini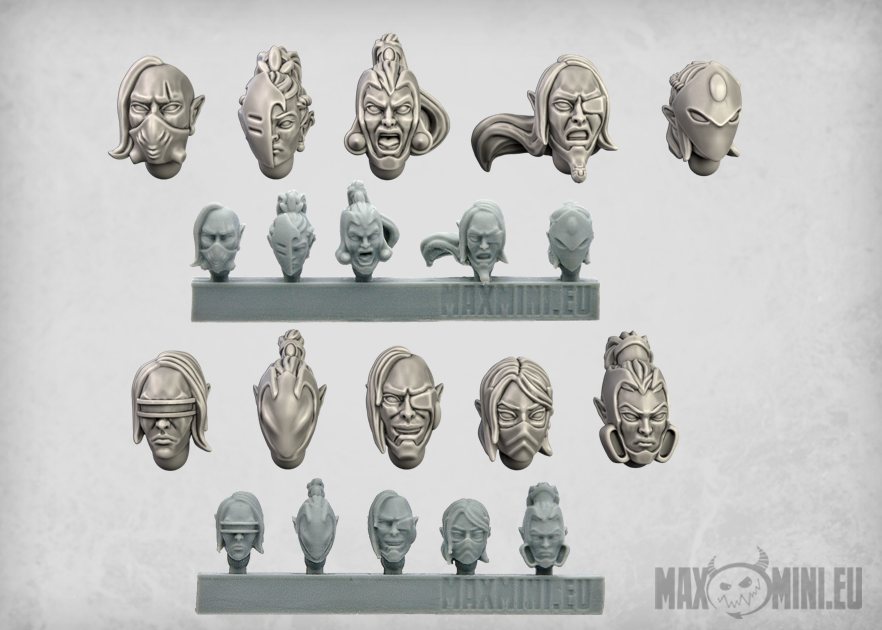 Once they dominated and ruled the Galaxy, but now are just an ancient dying race, forgotten long time ago. After the fall of their dominion, they have scattered among the stars in a planetoid-sized starships, roaming through the void. Space elves are a refugee population, just a reflection of their former strength and power. Once among the most powerful races of the galaxy, they were dominating a significant area of the stars. However, they are still a force to be reckoned with and truely a powerful adversary, permanently securing their remaining prosperity.
Their advanced technology and military power are a serious threat to both: mankind and other xenos, making space elves truely a hostile adversary. This kit contains 10 unpainted resin head swaps designed to fit 28mm "heroic" miniatures.
Enjoy, and happy modelling!