Welcome to Tikor is an upcoming Afropunk RPG setting/artbook that takes players into a gorgeously drawn world where deities and spirits exist alongside cybernetics and other technological wonders. Come see what awaits you in Tikor.
It's not everyday you find a Kickstarter that catches your attention with the promise of something unlike anything else out there right now. Swordsfall is an in-development Afropunk RPG, a shared world building system, and a setting that's built with the precepts of developing a world that isn't another Eurocentric fantasy setting. And as you might tell from the genre, the world of Tikor is built entirely using African lore and inspiration. Developed by a team of three, Swordsfall is an RPG that provides a space to play in and explore stories with a different voice at the base of them.

You can see the creativity and imagination of its players/contributors at work on the Swordsfall World Anvil page, which serves as wiki (and eventual gaming platform) for the setting. You can delve deep into the lore of a world rich in archetypes and legend–a world where, alongside shields and swords, you'll find a thriving, futuristic city.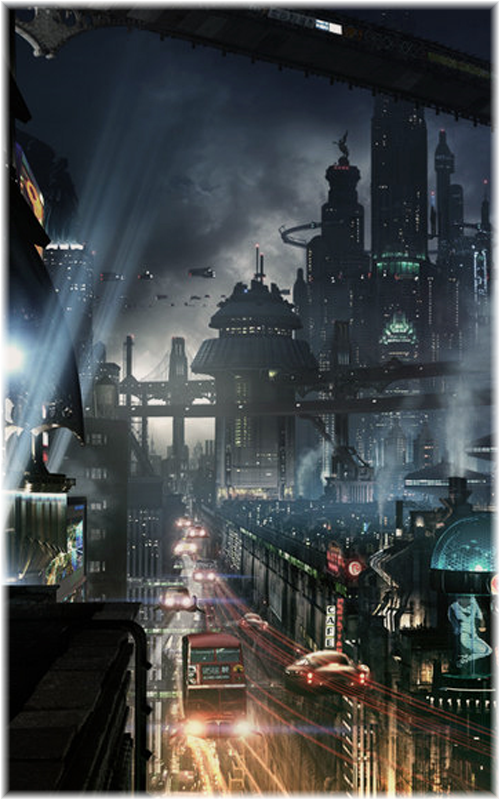 All of that to say, we're excited to see more come from Swordsfall. And with Welcome to Tikor already more than 800% funded, it is truly just a matter of time before this vibrant world makes its way to a tabletop near you. In the meantime though, you can find their Kickstarter linked below.
via Swordsfall
Swordsfall isn't just a story, it's a world. It's a dive into pre-colonial Africa for all the rich lore you've never heard of. It's an exploration into a world where the majority of the faces are dark, yet isn't constrained to one corner. It's a world where women hold power equal to men and the merit of ones soul is what propels them through life. It's a world where spirits aren't to be feared, they are to be embraced. In a time where we know that representation matters, this project is an effort to add to that spirit in the way I know best. Narrative fiction in the nerdiest of flavors.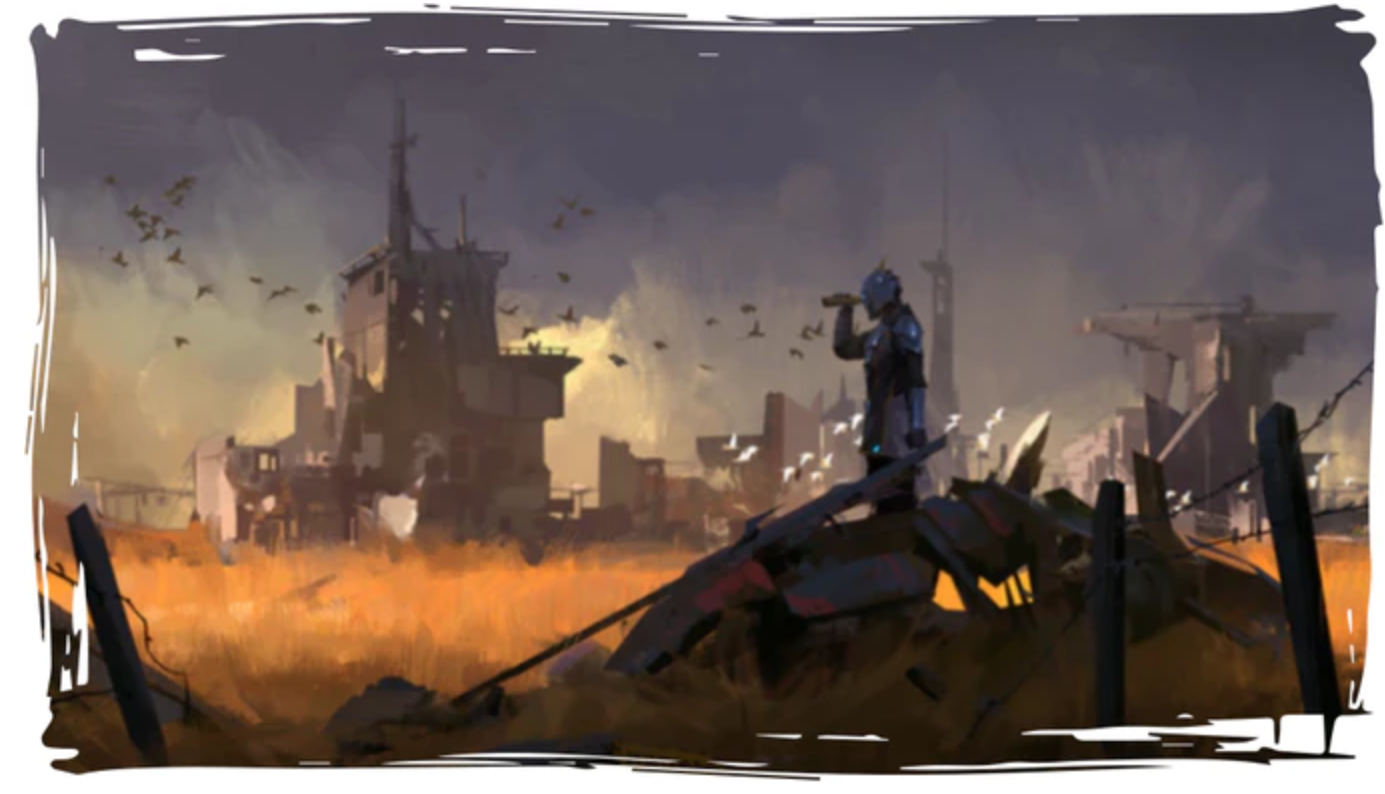 Swordsfall is made up of three key parts; World Anvil, Tabletop RPG and Stories/Novels. Each of them telling a different part in the lore that is the world of Tikor. This Setting and Artbook is part of that synergy and the first step toward realizing the Tabletop RPG.
Here's just a taste of the lore that awaits you in this upcoming setting book:
In the beginning… Tikor is a world where deities and spirits are as real as the nature that surrounds them. Since the earliest writings of mankind, the gods have been there with them. They are a vital part of the makeup of human societies across the globe. This is in a way to be expected. Humans were in fact, created by the gods. Various great deities created cultures of their design and ethos. As time marched forward, these various cultures and groups co-existed. Sometimes contentiously, sometimes harmoniously, but always striving to co-exist.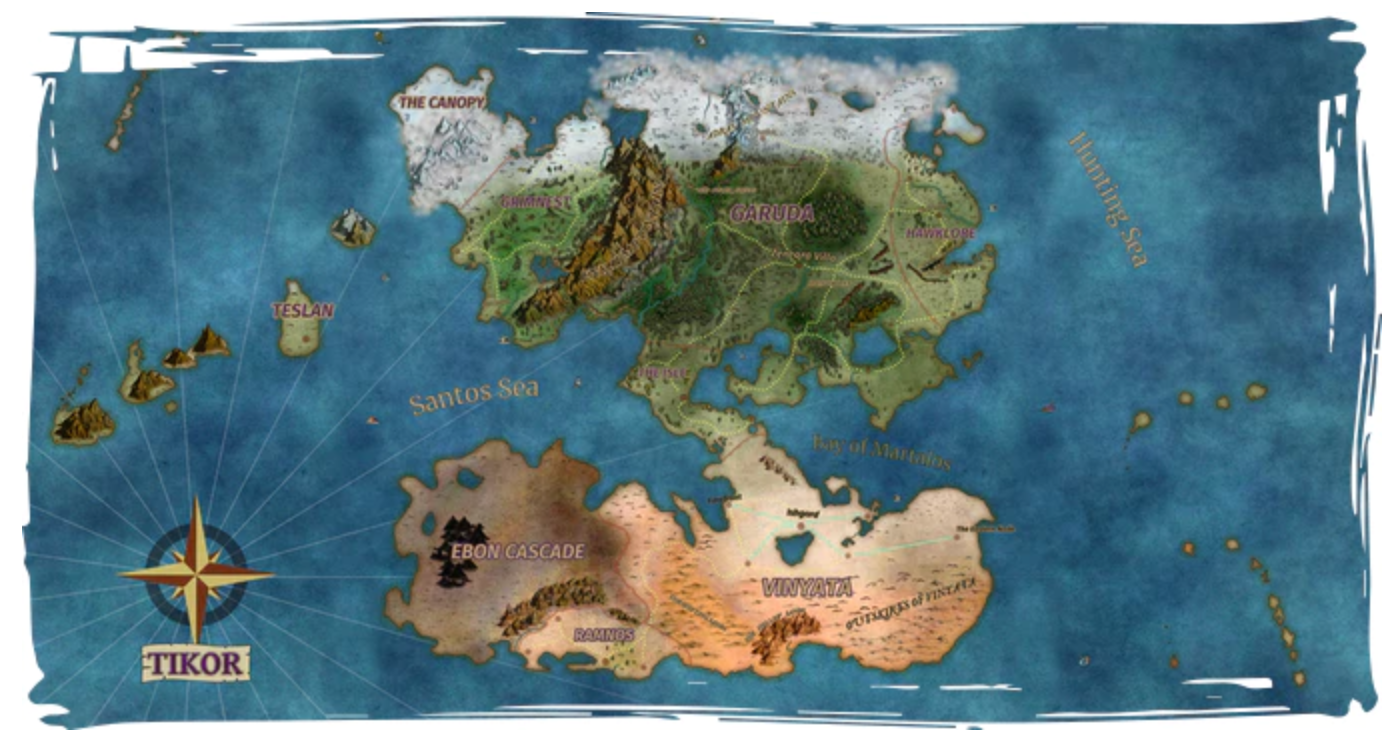 History, however, would change over the course of a tragic day and its horrific night. Mime, the Garuda deity of Wisdom, is assassinated at the hands of an alleged Vinyatian assassin. Mortal hands had never slain a deity. As tensions between the rival nations of Garuda and Vinyata soared under a long Tikor night, a bloody battle erupted between the two sides. A truce was called once the truth was revealed, but not before irreversible damage to both sides was done.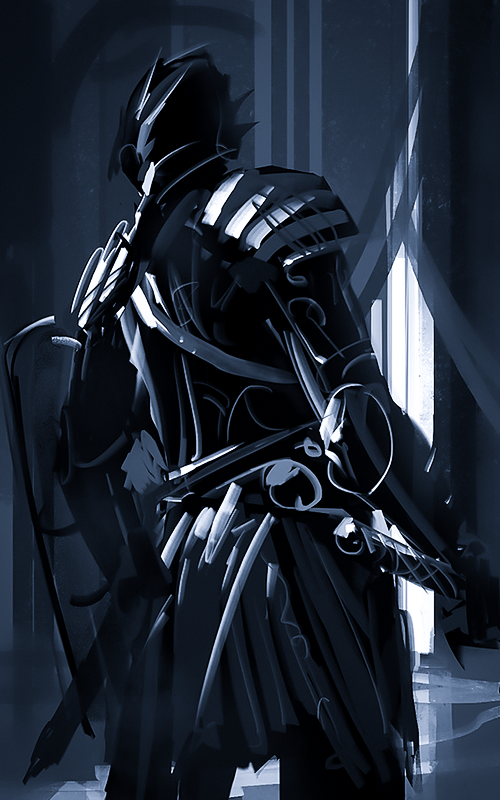 Despite the armistice between bitter enemies, the wounds of that day will forever linger. The world heaves as the one constant, the gods themselves, waver and a new struggle begins. As the world still recovers, ten years after the bloody events that ended the Era, its fallout begins to appear…
And that's where Welcome to Tikor picks up. With rumors of weapons capable of killing gods, nations maneuvering to snag their share of power, and change on the wind, the world's balance begins to tip. Where will your heroes end up?
And if you liked what you see, don't forget to check out the World Anvil as well as the Swordsfall Patreon.
Happy Adventuring!