BoLS Unboxing: Wyrd – The Other Side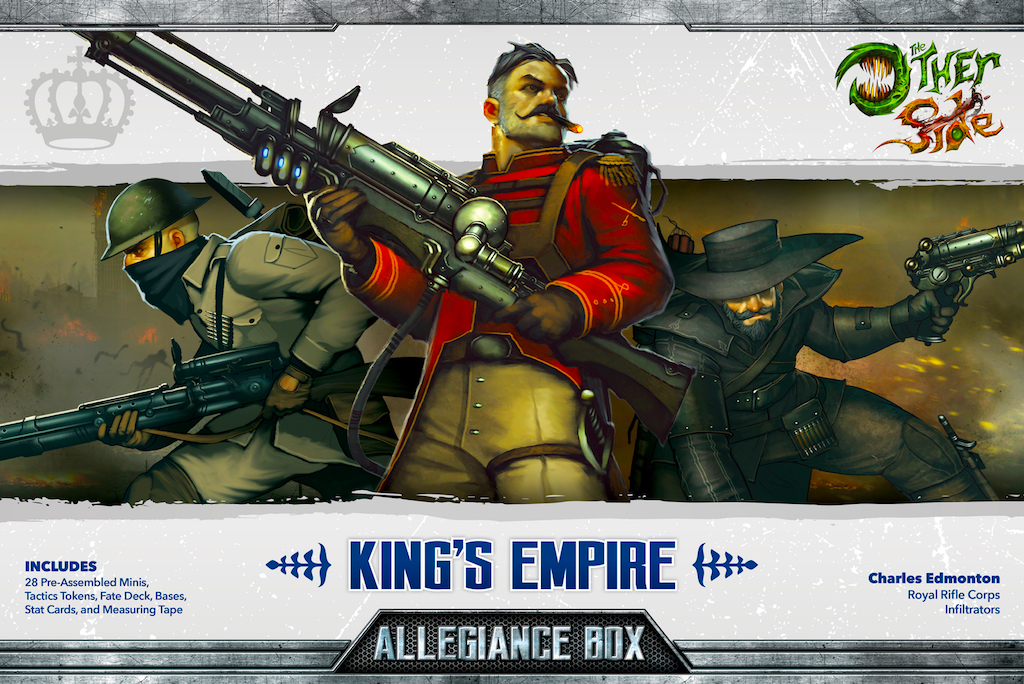 The Other Side is Wyrd's new streamlined full scale miniatures wargame. Featuring the world of Malifaux and the world of Earth crashing headlong into each other in armed conflict, there's a lot to dig into here. So join us as we take you through The Other Side.
Come join us as we take you through the King's Empire Allegiance Boxed set for Wyrd's The Other Side, as well as Commander Margaret Belle.
You'll find some well-made miniatures in here, along with the new base/movement trays that are both movement trays and visual health indicators for units. We were impressed with how easy it was to unpack the game and get it ready to play. It's like Wyrd wants you to jump right into the action. The only barrier to playing right away is that you'll need an opponent–and they'll need an army of their own. The King's Empire box is for King's Empire troops and that's it. But you do get a solid core to start collecting your force.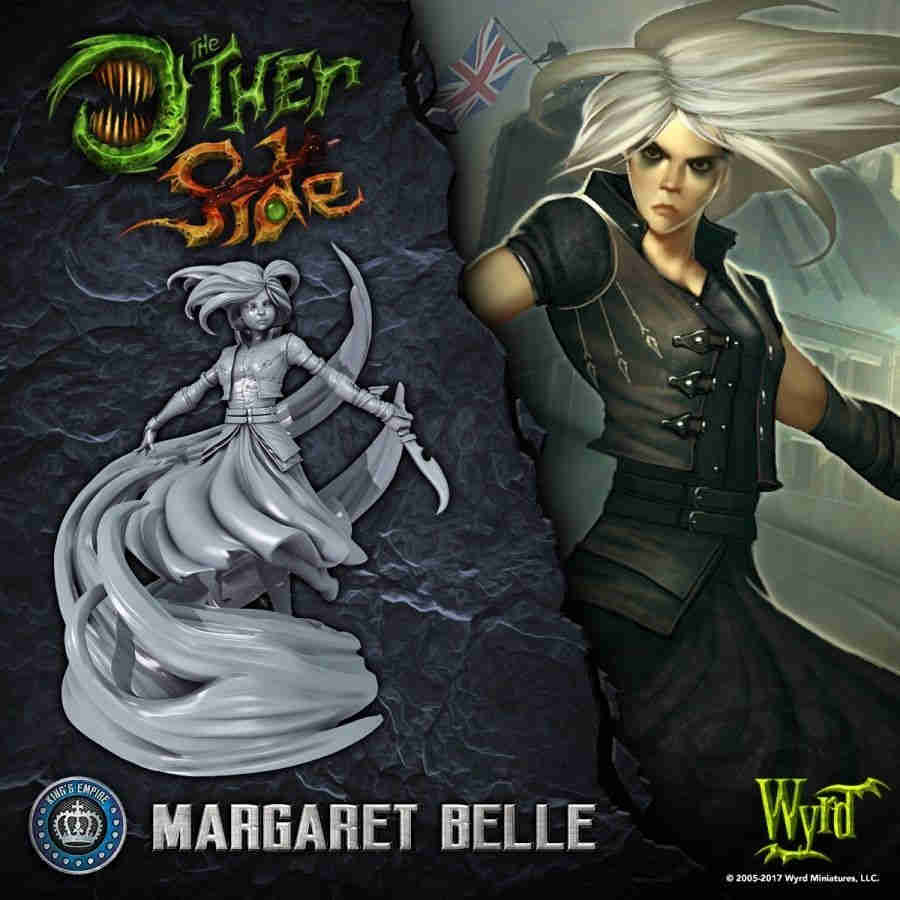 Here's a little bit about what the Other Side is, exactly.
The Guild's iron-fisted grip on the Soulstone trade has worn Earth nations raw, creating a powder keg of alliances and enemies. Just when a world war seemed ready to erupt, horrendous creatures from a plane known as Malifaux tore their way through reality. The true battle of survival has begun.

The Other Side is a game about allegiances doing battle across the Earth in a fight for supremacy and survival. Using 32mm miniatures, players will control squads of troops, powerful commanders and massive titans as they attempt to defeat their foes and seize control of Earth. Conflict is resolved through the use of a deck of cards, allowing players more control over their own destinies. The Other Side shares a world with Malifaux, but the games are not compatible.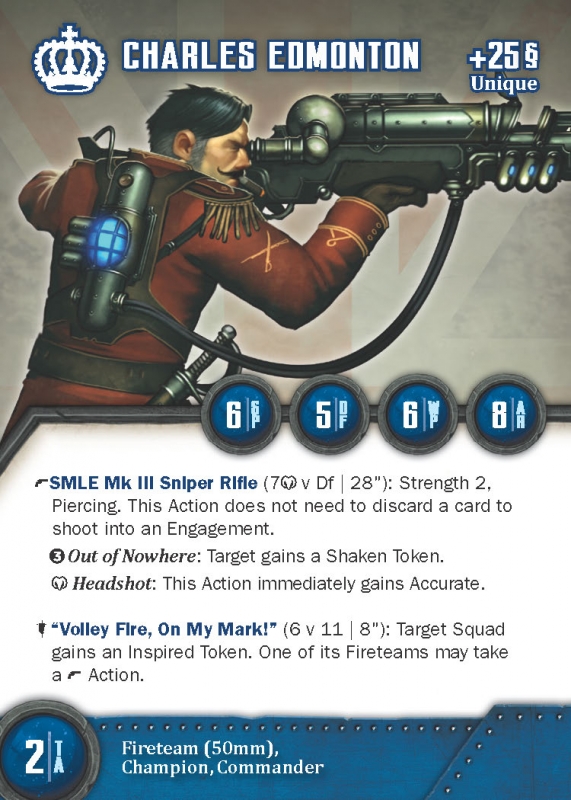 It's basically the world of Malifaux comes breaching through to the world of Earth and there are skirmishes and war that break out, with the magically inclined forces of Earth doing their best against the otherworldly forces of Malifaux.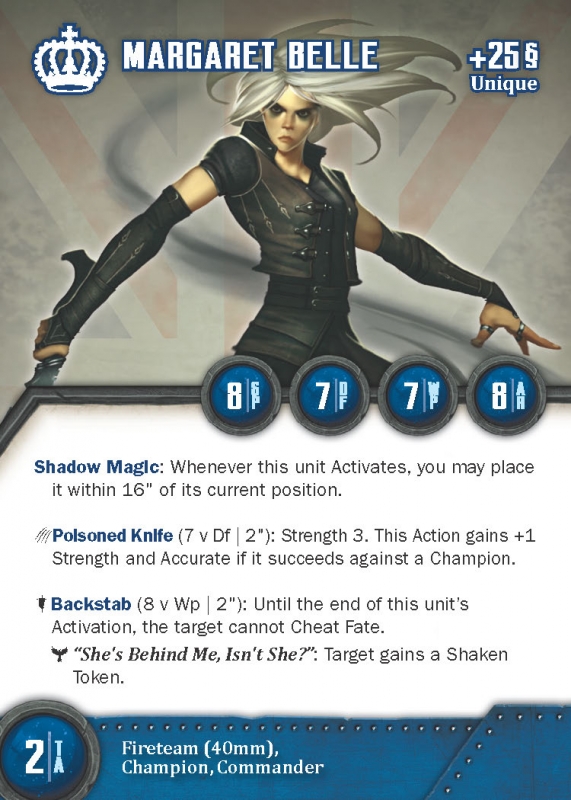 The Other Side is a streamlined game intended to be easy to pick up and learn while still providing an exciting, tactical experience for players.

Subscribe to our newsletter!

Get Tabletop, RPG & Pop Culture news delivered directly to your inbox.

The epic battles taking place across the Earth are played out on a 4 x 6 table with scattered, light terrain. Alternating activations keep you involved in the action every step of the way, while a five turn game keeps the fighting quick and bloody. The average game lasts about two hours.

The Other Side is won and lost by how well your troops complete their mission (known as Operations), creating an ebb and flow to the battle as objectives are fiercely contested throughout the entire game
And that's about all you need to know to get started. You can find an overview of the whole game linked below, and if you liked what you saw in the video–definitely check out the game. It's got an interesting spin on the mechanics using Wyrd's Fate deck shenanigans.
See what further glory awaits you on… the Other Side