FFG: Two New Products For L5R RPG Announced


Fantasy Flight Games has two new products heading your way for all your Legend of the Five Rings RPG action – Check'em out!
If you're a fan of adventuring in the land of Rokugan, FFG has two new products you're going to want to keep an eye out for. Coming in the Second Quarter of 2019, both of these books are going to be great for running your games of L5R RPG.
via Fantasy Flight Games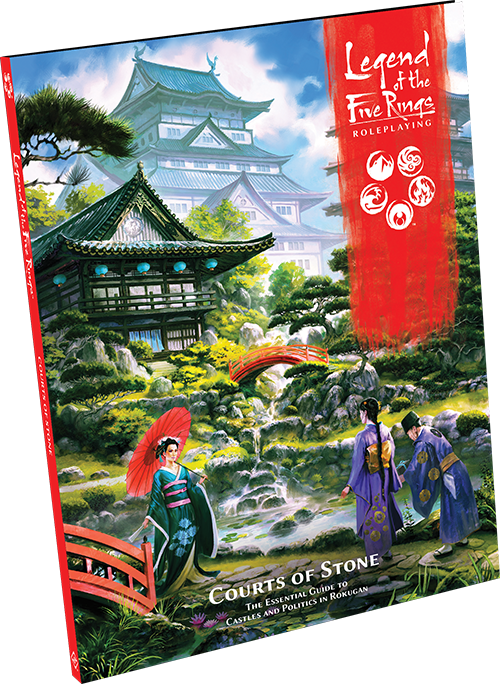 Spin your webs of intrigue and betrayal with Courts of Stone, the second sourcebook for the Legend of the Five Rings Roleplaying Game! This 144-page setting guide takes you inside the mighty castles and courts that act as the political centers of Rokugan. Here, courtiers scheme to destroy their enemies. Treachery lies behind every false smile, and spies and assassins lurk in every shadow.

Courts of Stonedetails the treacherous battlefields of words and intentions, as well as the courtiers who plot the course of the Emerald Empire and their Shinobi agents. Along with Gamemaster support for running adventures based around politics, romance, and intrigue, you will also find a wealth of information about the masters of the court, the Crane Clan. Do you have the cunning to survive the courts of Rokugan?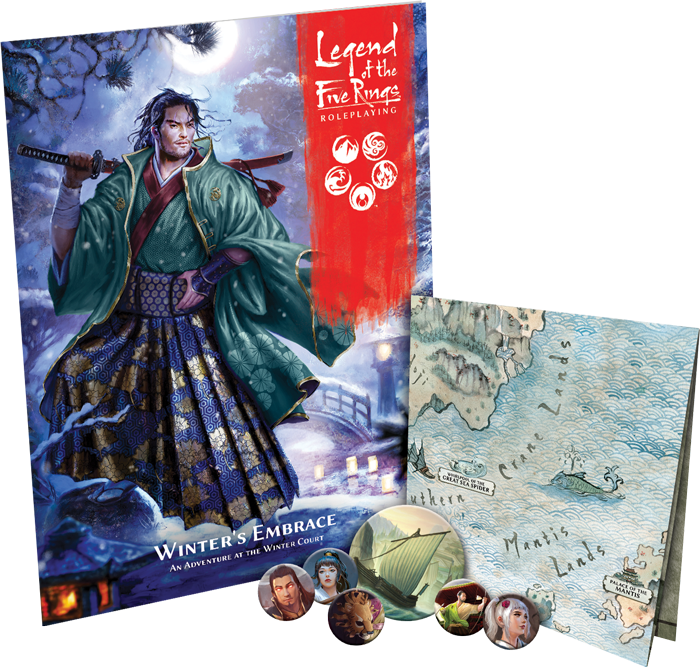 Navigate the treacherous intrigues of the Winter Court in the Winter's Embraceadventure for the Legend of the Five Rings Roleplaying Game! Being invited to the Emperor's Winter Court is daunting enough, but an invitation to tea with the legendary member of the Crane Clan thrusts you into the thick of a devious scheme. Your group is tasked with uncovering the truth behind how a dangerous band of scoundrels from the Mantis Clan secured a coveted invitation to the event, and, more importantly, what plots do they hope to accomplish while they are here.

Winter's Embracetakes your team to the beautiful grounds of Kyūden Doji, where you are introduced to the hazards of court politics. As plots begin to unravel around you and you become closer to the truth, you will find that a whispered word can kill as surely as a sword. Can you survive the poisonous rumors and shadow politics of the Winter Court?
A new sourcebook and a new pre-constructed adventure? Sign me up! It's time to sharpen your sword and hone your spirit – off to Rokugan we go!