Geekery: Get a Sneak Peek at the First 2 Episodes of 'The Twilight Zone'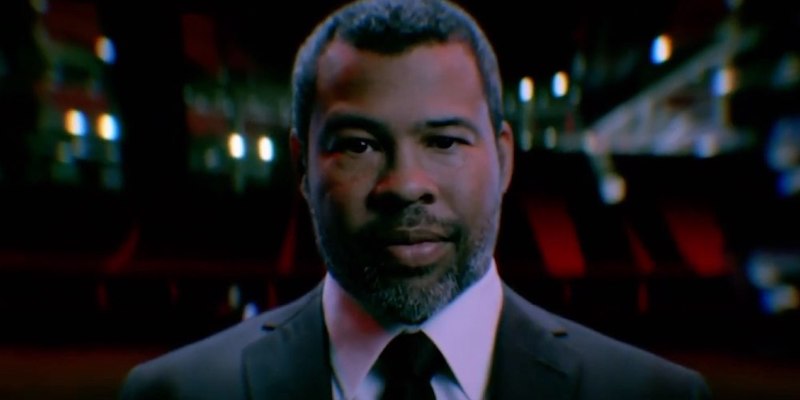 CBS has released two episode trailers to prepare folks for next week's premiere. Are you ready to enter Jordan Peele's The Twilight Zone?

Rod Serling's series initially ran from 1959 to 1964. It told mysterious stories often based in sci-fi, fantasy and horror; and was known for exploring social and psychological topics. It changed the idea of what television programming could be for decades – it inspired The Outer Limits, Tales from the Crypt, the X-Files, American Horror Story, Black Mirror, and many others. The original series was followed by a movie and two revivals of the series. This year the zone returns with Jordan Peele (Get Out, Us) at the helm.
The first look is at and episode called Nightmare at 30,000 Feet, starring Adam Scott. It harks back to one of the classic series' most well known episodes, one that also appeared in the Twilight Zone movie in the early 1980s. This looks to have a new, different twist as well as a high altitude.
The second – The Comedian – stars Kumail Nanjiani and Tracy Morgan in a deal with the devil scenario that goes horribly awry for Nanjiani.
The series also includes stories that range from a psychic kid who has been elected president to wonky time lines and alternate universes colliding during Christmas in Alaska. The kind of stories you'd hope for in a project bearing
The Twilight Zone
name. The cast has a lot of other familiar faces beyond those seen in these two trailers, too  – John Cho, Greg Kinnear, Allison Tolman, and Stephen Yeun are also appearing in the series.
I'm in for this reboot. I'll watch pretty much anything Jordan Peele is involved in, to be honest. Get Out is an amazing audition for taking on this series – it fits right in with the stories Serling wrote. Also: drop what you're doing and go see Us. It's fantastic.
The Twilight Zone premieres April 1st exclusively on CBS All Access.