Geekery: Higher, Further, Faster – 'Captain Marvel' Earns $455 Million its First Weekend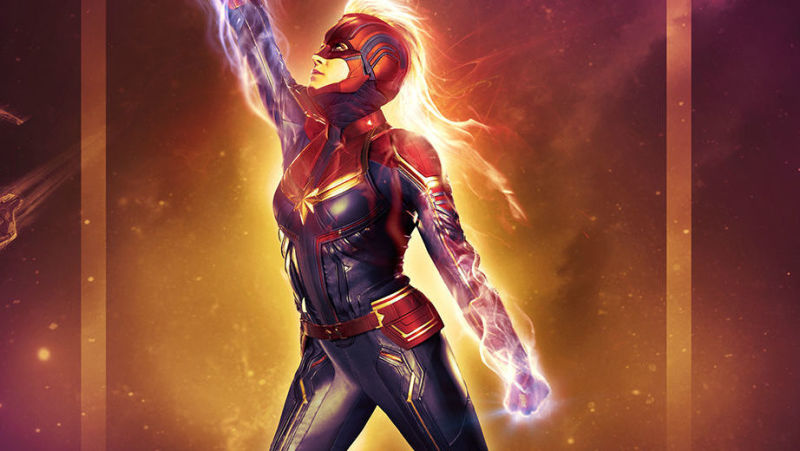 Carol, Goose, Nick Fury, and Mar-Vell had a very, very good opening weekend – despite what naysayers had predicted.
The weekend's opening box office numbers via Hollywood Reporter:
$455 million worldwide (sixth-best worldwide start of all time)
$153 million in North America (that's $50 million more than Wonder Woman)
$302 million overseas (fifth-best foreign opening in history)
$36.1 million globally at IMAX showings
By the end of the weekend it topped the box office. Outside of Dumbo on the 29th, it doesn't have a lot of competition in theaters right now. It'll be interesting to see where it settles. Wonder Woman had a $223 million worldwide opening and took in $822 million total two years ago – based on Captain Marvel's current numbers, the newest MCU member may end up crushing that.
Outrage hit the movie before it even hit theaters –
Rotten Tomatoes had to stop allowing comments about unrelated movies
, and 
YouTube altered their search algorithm
 to combat trolls. As the face of the heroes that lead movies change, I'm sure we'll be seeing more actions to mitigate bad-faith reviews, and hateful commentary. With these kinds of box office numbers, Hollywood will make sure diverse heroes are here to stay – and there are surely more on the way because MCU isn't stopping any time soon. I'm more than good with that.
IMAX Entertainment president Megan Colligan, who previously led marketing and distribution at Paramount, about the state of super-hero movies:
"I think we tend to perpetuate myths that are simply untrue, such as that men won't watch a female-led superhero movie, or that African-American superhero movies won't play overseas. Over and over again, we see that those myths are just stories that we tell ourselves to make the same type of movies in the same way. The studios who have said no to those myths and have pushed to defy them have been wildly successful. People want great movies with strong specific stories and characters they can relate to and they can believe in."
Many of us want what she's describing, and we'll pay to see it. I saw the movie over the weekend. Was it super awesome mind blowing? Not for me. It was, however, a great Marvel origins movie that did a lot of things right. I am planning on seeing at least one more time in theaters. If you have a pre-teen or teenaged daughter or a niece, take her to see it. It's got some good messages meant just for her.
Oh, in case you found yourself needing more time with Goose after leaving the theater:
Latest News From BoLS: