Geekery: New 'Hellboy' Red Band Trailer Doesn't Hold Back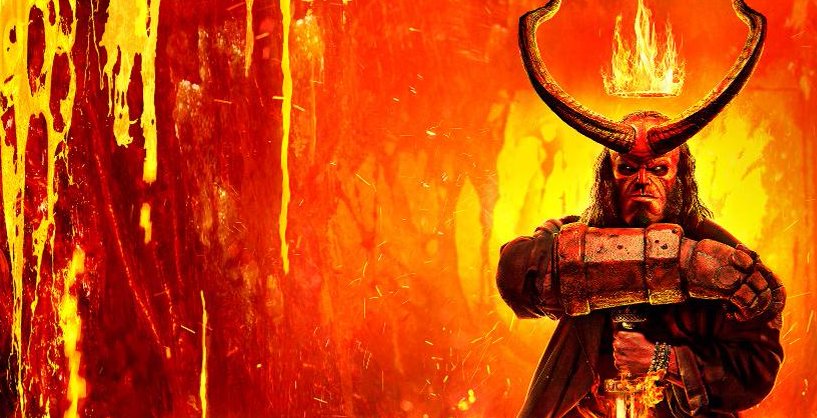 This is not Guillermo Del Toro's Hellboy. For starters: it's rated R. It has the mouth and the extra violence to go with it – as this new red band trailer shows. The new take is being directed by Neil Marshall (Doomsday, The Descent), who also developed the story with Andrew Cosby (Eureka, Haunted). The plot is pulled directly from the comics. Hellboy and BPRD fight against an ancient sorceress that seeks revenge against humankind and wants Red to join her cause; it's an arc Mignola did with artist Duncan Fegredo.
It's still going to take a bit to get used to Harbour's take on Red, but I still don't hate it. One thing is for sure: I'm liking this trailer more than the first look we got – the lack of Billy Idol is greatly appreciated. It feels less like a total corny joke fest, and more like a fist fighting, weird creatures everywhere, an evil magic person trying to destroy everything Hellboy movie with a dash of snark. As it should. I'm more interested now – will have to see what else they have to show us before the movie comes out next month.
The cast is led by David Harbour as the title character; and also stars Milla Jovovich, Ian McShane (as Trevor Bruttenholm), Penelope Mitchell (as Ganeida), Daniel Dae Kim (as Ben Daimio), and Sasha Lane (as Alice Monaghan).
Hellboy hits theaters on April 12th.