Geekery: New 'John Wick 3' Trailer – More Knives, More Guns, & More Dogs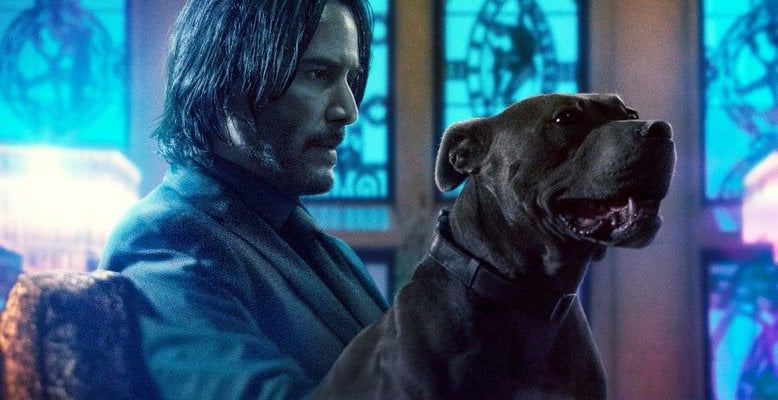 This new trailer ups the stakes with more chases, hand-to-hand, knife throwing, swords, gunplay, and at least one gun lobbed at an enemy's head. This looks like it's going to be the most action packed Wick movie yet.

The cast in chapter 3 includes some familiar faces with the addition of Anjelica Huston, Asia Kate Dillon, Halle Berry, Hiroyuki Sanada, John Mantzoukas, Mark Dacascos (Brotherhood Of The Wolf), Yayan Ruhian (The Raid series), Cecep Arif Rahman (The Raid 2), Tiger Hu Chen (long time stunt performer – The Matrix trilogy & Crouching Tiger, Hidden Dragon), and a giant number of stunt performers. The official synopsis:
In this third installment of the adrenaline-fueled action franchise, super-assassin John Wick returns with a $14 million price tag on his head and an army of bounty-hunting killers on his trail. After killing a member of the shadowy international assassin's guild, the High Table, John Wick is excommunicado, but the world's most ruthless hit men and women await his every turn.
I'm buying my ticket as soon as possible. I cannot wait to see this in IMAX.
John Wick: Chapter Three hits theaters May 17th.