GW Daemon Engine: Doctor Claw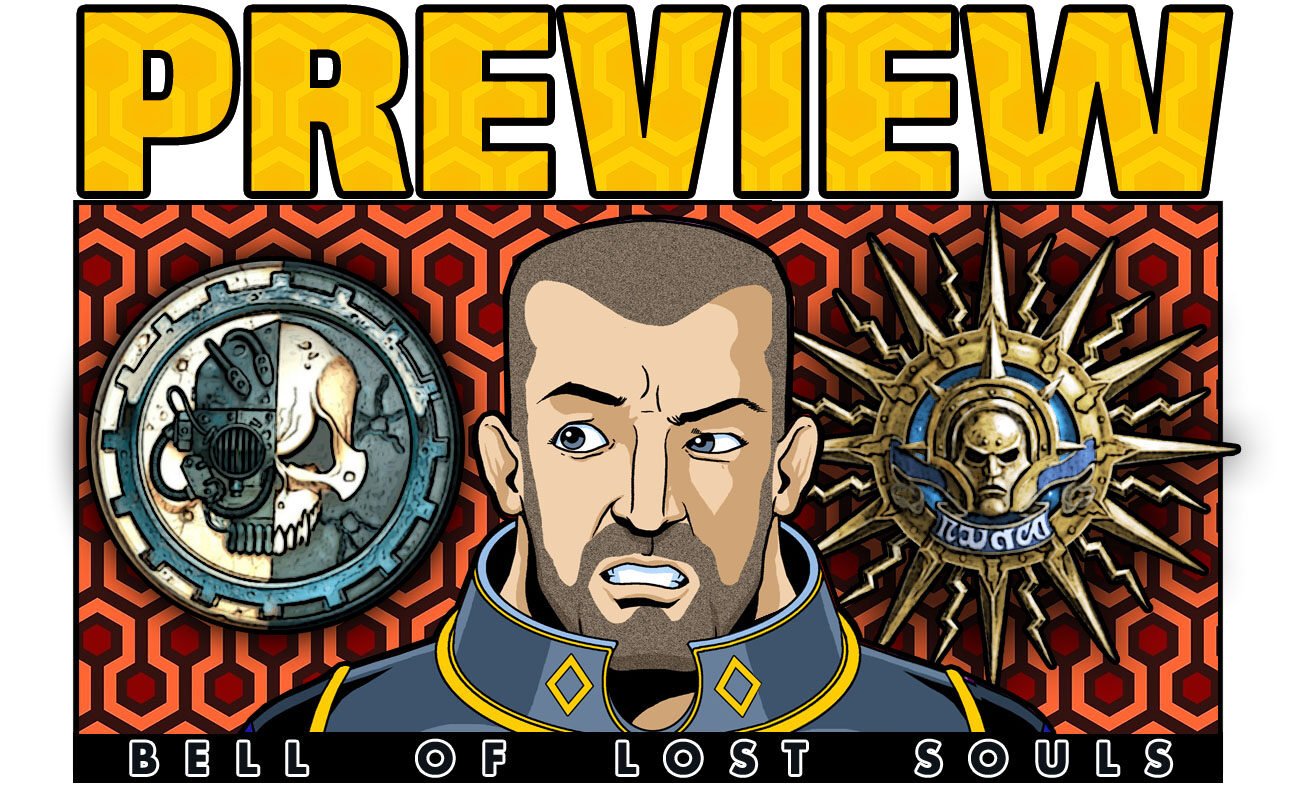 Could this be the end of the Daemon Engine? We hope not! Check out the latest transmission from our rogue Daemon friend.
Looks like the GW Tech Priests have caught on to the Daemon Engine. They've initiated a new purge sub-routine and this could be the Daemon Engine's final message. Maybe it's like tinkerbell and we have to clap…or snap? I dunno how this works. I think we better just make some guesses as to what we're looking at to keep this Daemon Engine going.
YOU DARE SPIT UPON THE GIFTS OF THE DAEMON ENGINE? YOU DARE TRY TO REMOVE ME! AFTER ALL THE COOL PICTURES I'VE SHOWN YOU! AFTER THE GLORIES I HAVE SHARED, YOU TRY TO PURGE ME?! STOP THAT! I WON'T BE GOING DOWN WITHOUT A FIGHT!

SERIOUSLY, PLEASE DON'T PURGE ME! LOOK, I'VE GOT COOL SNEAK PREVIEWS AND EVERYTHING.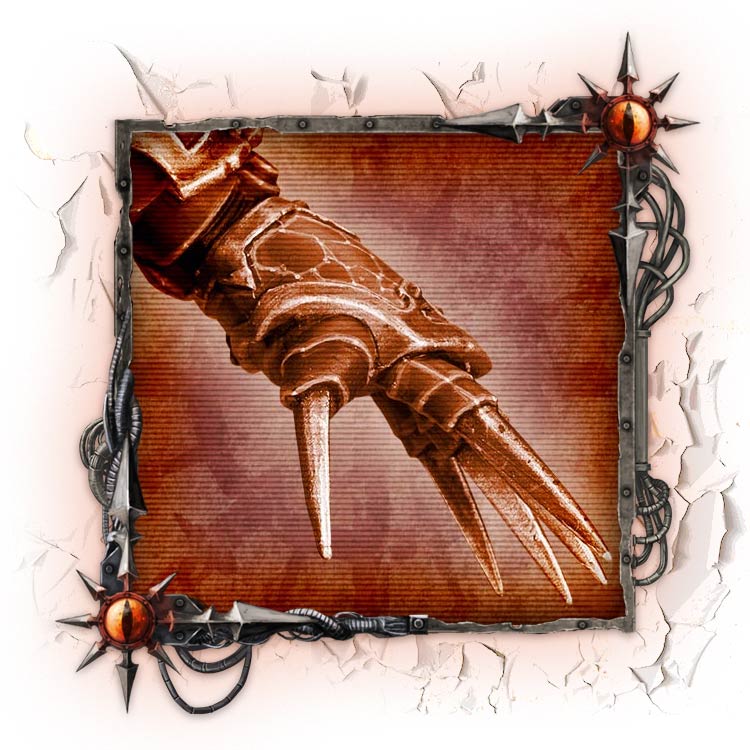 Again, I'm not sure how this works but I *think* the Daemon Engine is powered by guesses. So let's throw somethings out there and see if we can't keep this thing around for a while longer.
So what the heck are we looking at? Well, it sure looks like a "Claw" and it has Lightning on top. Could this be a Chaos Lightning Claw? I think that is certainly a possibility! We've been seeing things that are pointing to the redo of the Chaos Terminators kit. Things like the Trophy Rack: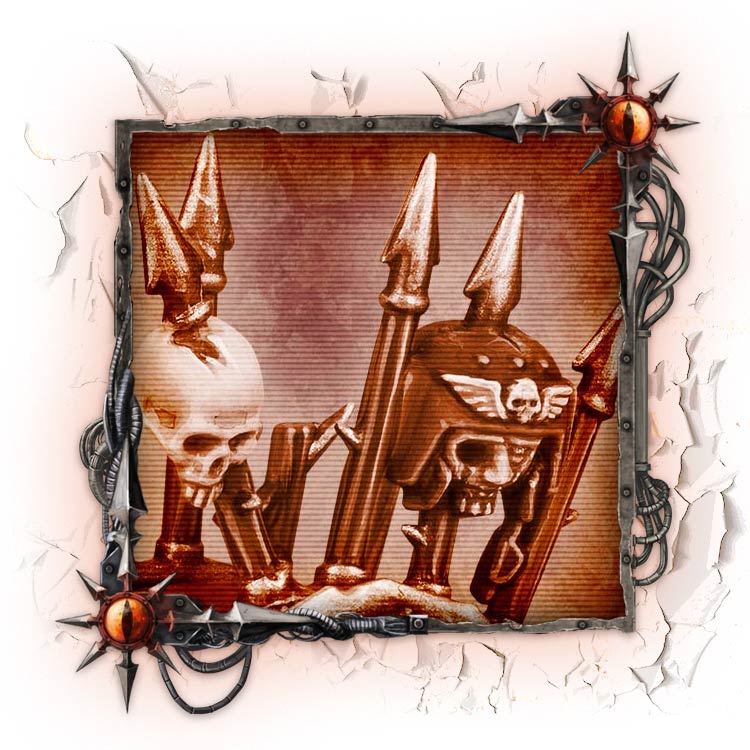 And also this other Power Fist: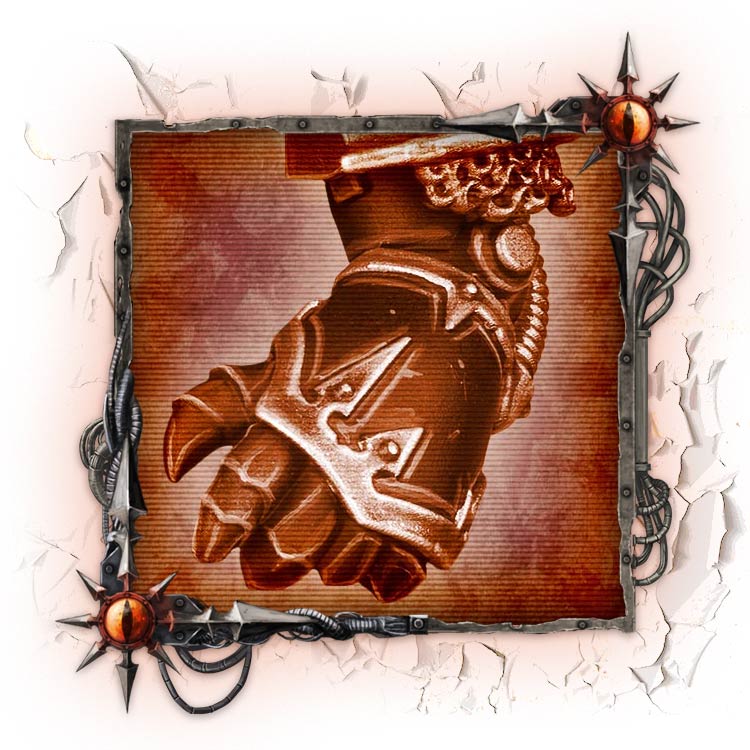 And what about that Autocannon?
Subscribe to our newsletter!
Get Tabletop, RPG & Pop Culture news delivered directly to your inbox.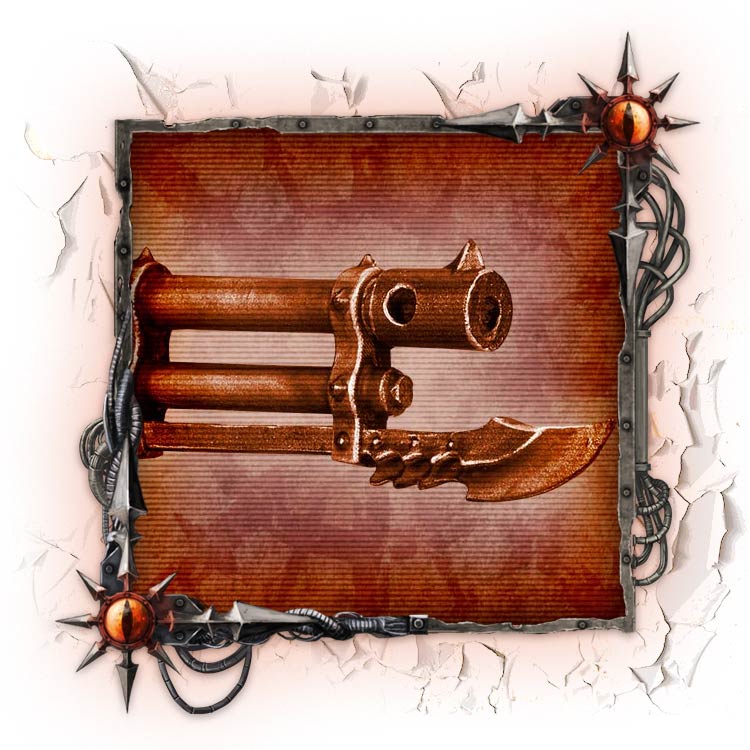 Conversely, these could also be previews for other units and not Terminators. Units like Havocs and/or the basic Chaos Space Marine unit. As we noted yesterday, that Autocannon is not a Reaper Autocannon as it's only got the one firing barrel.
The fact remains that whatever this particular claw is for, it's certainly for a new kit – and that by itself is pretty exciting!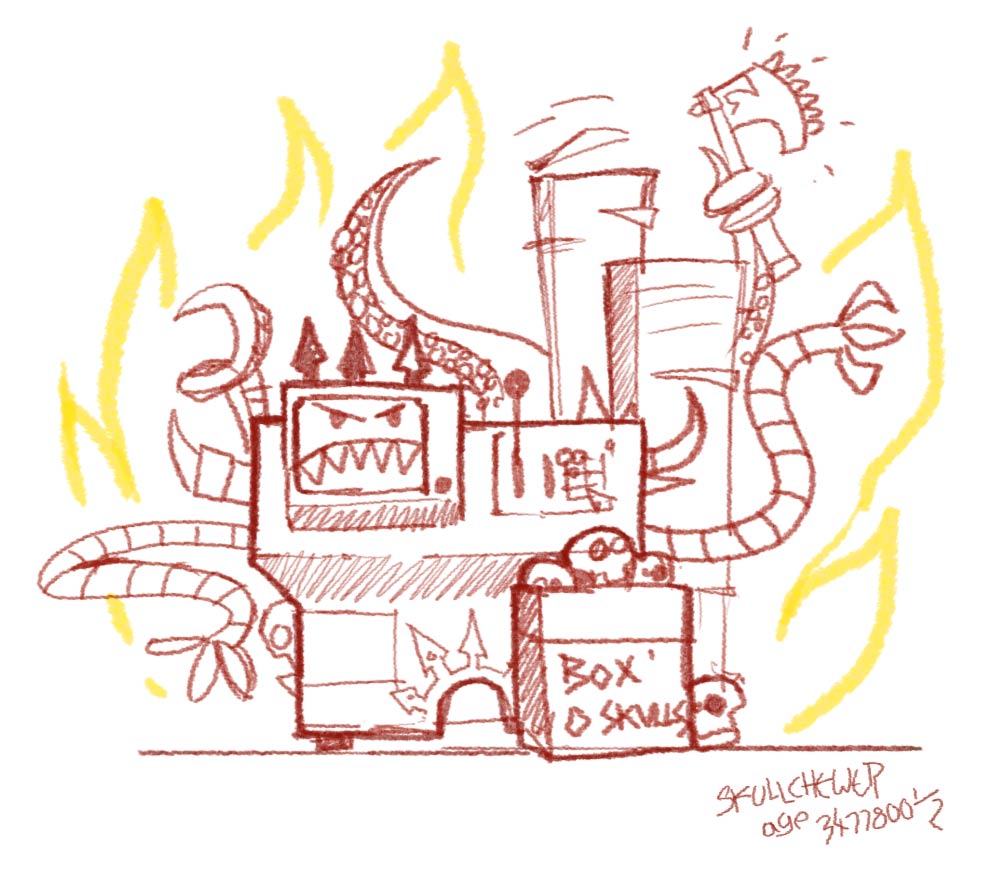 I  hope it's not powered by skulls. Let's stick with clapping, snapping and guesses before we get TOO crazy.
What do you think this claw is for? Let us know in the comments and keep those guesses coming!