The Horus Heresy's latest Primarch is coming soon from Forge World and we're getting a look at Sanguinius' full rules!
Forge World has been cooking up a brand new model for Sanguinius as the Lord of the Blood Angels arriving soon. Today, we're getting a look at his rules in full – get ready to smite the enemies of the Imperium!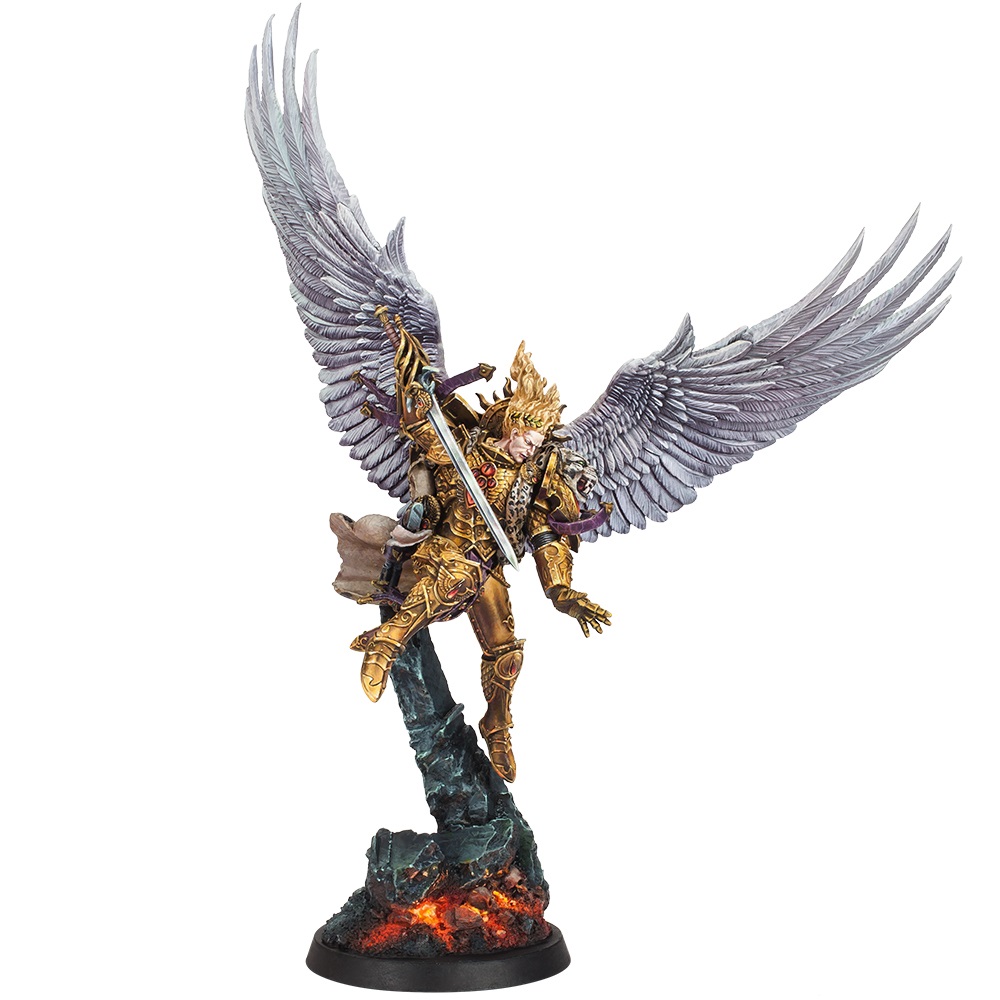 via Warhammer Community
Very soon, you'll be able to add a new Primarch to your games set in the Age of Darkness: Sanguinius, the glorious progenitor of the Blood Angels. We've already shown off the incredible Sanguinius model – now it's time to take a look at his rules.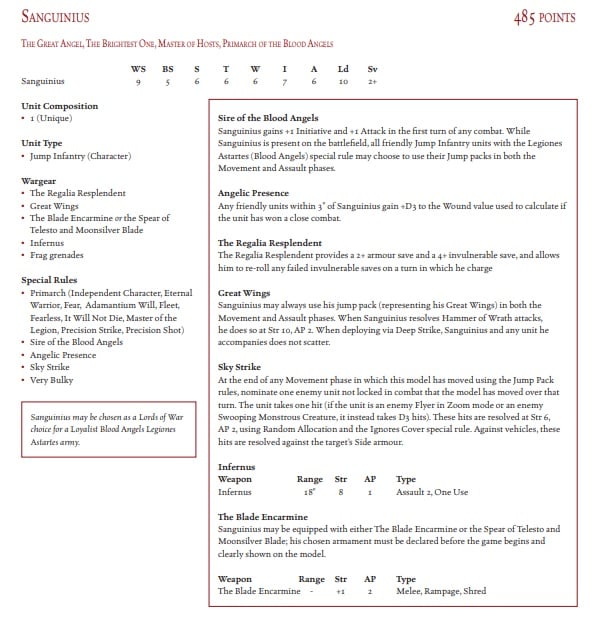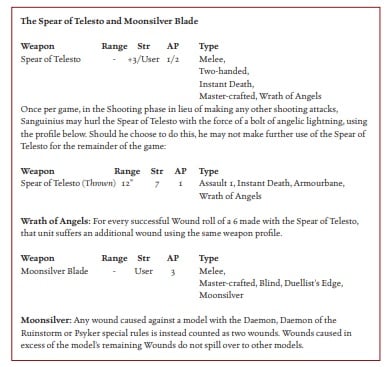 As Primarch, Sanguinius is an absolute beast – this shouldn't come to a shock to anyone. His stat-line is on par with his brothers and he's even got a few bright spots where really shines:

Snaguinius' Wings do count-as a Jump Pack that allow him to use them in both the movement and assault phases. In case you're rusty on Heresy-Era rules, that translates into a Hammer of Wrath attack, which is str 10 AP 2 at the top of the initiative step. Following up multiple attacks at WS 9 Ini 7 mean's your target is in for a whirlwind of lightning quick attacks.
His weapon options will allow you to really take on any type of opponent and they help boost his str 6. His default option is the Blade Encarmine with str +1 AP 2 and with the Special Rules Rampage and Shred, you can take on hordes of Traitor Marines and cut them to ribbons.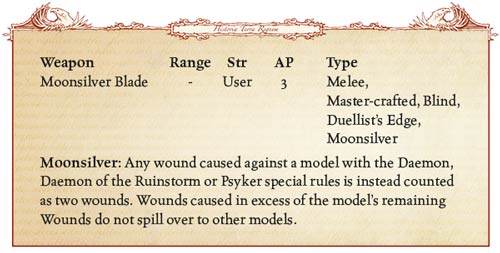 If you're wanting to take on tougher targets, his Infernus Pistol helps, but you REALLY want to use the Spear of Telesto. You get +3 str on the change and it's got the Instant-Death rule. You can also use it as a once per game shooting attack with it as well. Afterwards, you'll have to use your Moonsilver Blade, which is perfect for slicing up Daemons.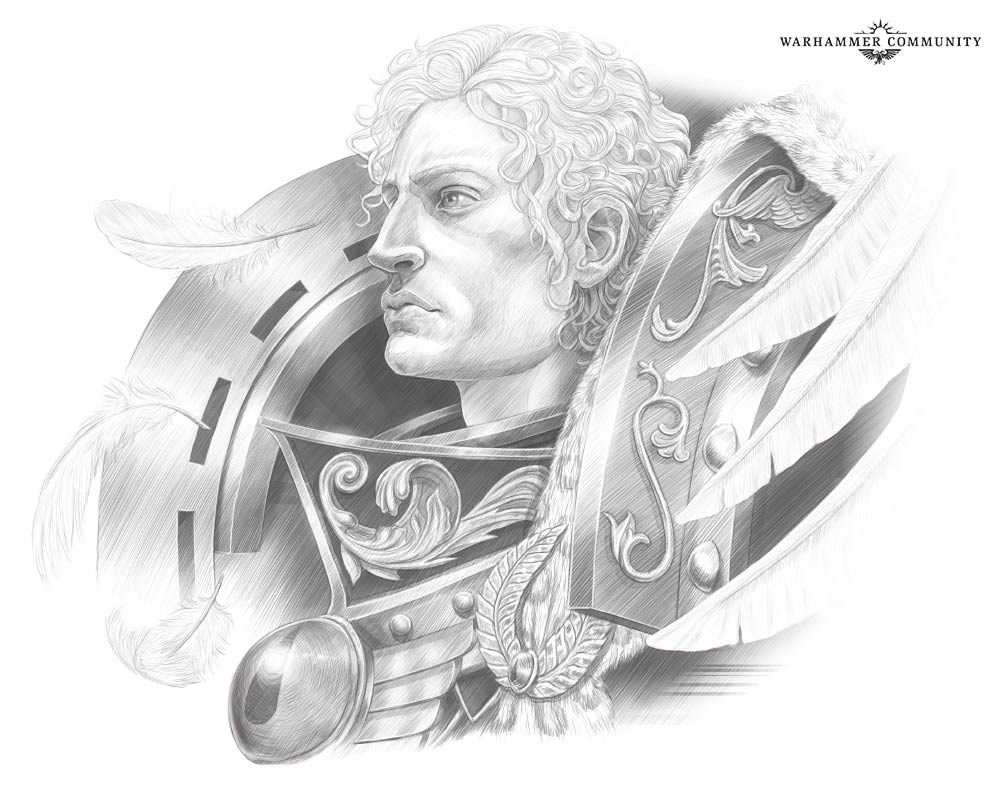 Sanguinus also has a bevy of Special Rules aside from his amazing Wargear. Sire of the Blood Angels give him +1 Attack and Initiative on the first turns of any combat. Plus it boost Blood Angels Jump Infantry. Angelic Presence allows you to add +D3 to the Wound value to determine combat results for Blood Angels within 3″ of him. Sky Strike allows him to take swipes at units he's flown over in the movement phase. And then were are all the "standard" Primarch Special rules…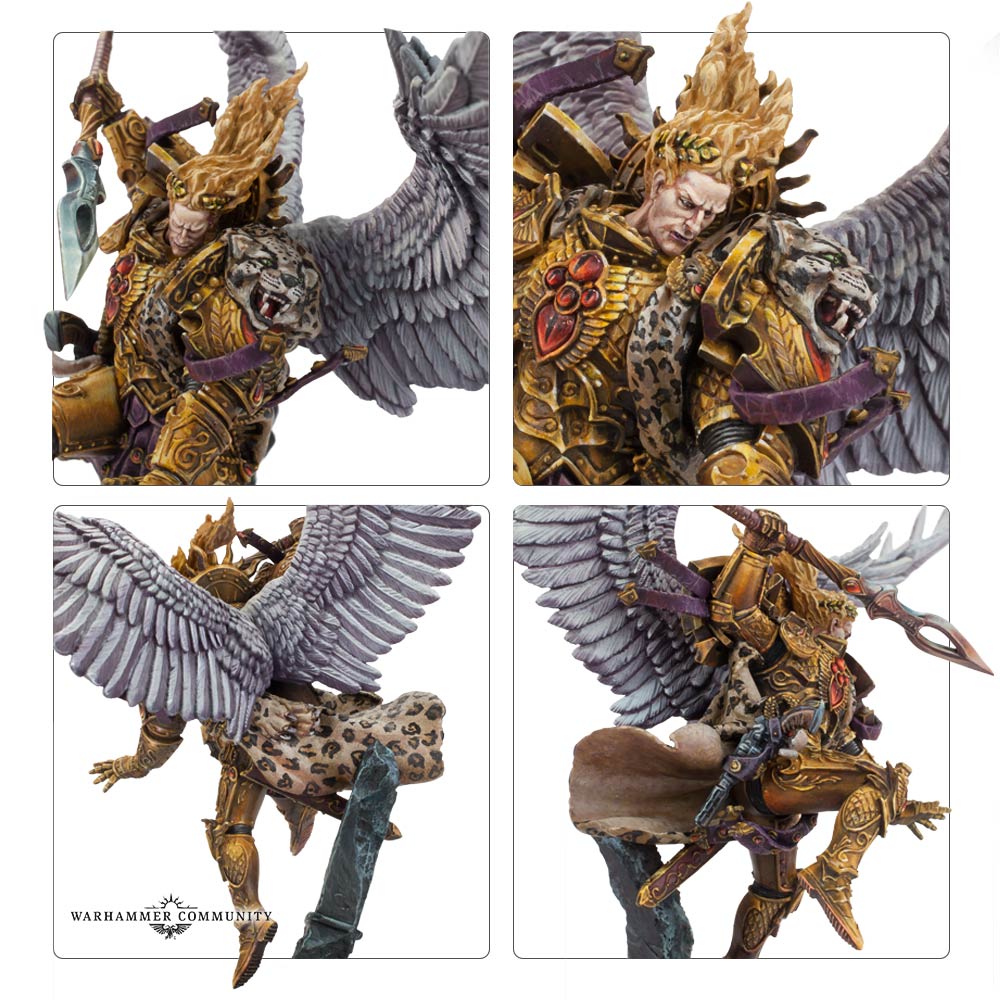 If you're looking for a centerpiece model for your Blood Angels Horus Heresy Army, Sanguinius takes the cake! Keep an eye out for him to arrive for Pre-Order from Forge World any day now.
The Lord of the IX Legion in all his Angelic Glory!