Inside the Mind of the LVO Champ – Brandon Grant: FTN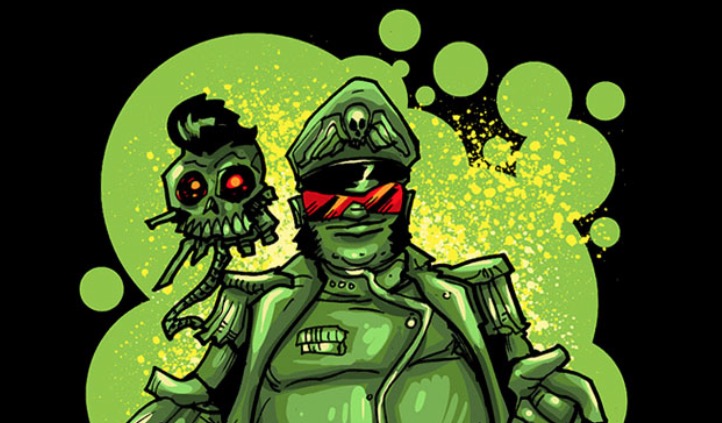 Brandon was gracious enough to sit down with me to talk about his amazing win.  We talk in detail about a few of the games and I try to pick is his brain on 'how' he came out on top.
Brandon is undoubtedly a great player and I'm happy to get the opportunity to speak with him right on the heels of him winning the largest 40k tournament in the world and as the reigning ITC Champion.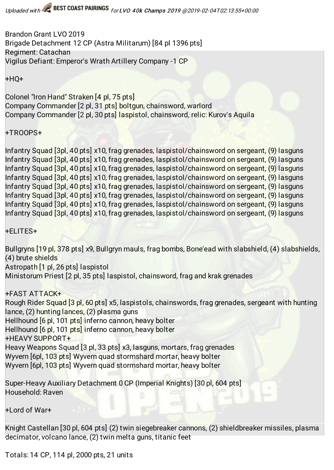 Brandon's Winning List
We talk about a few of his more difficult games and not just about the games themselves but how he approaches the Game entirely.  We discuss winning when the chips are down and a variety of other topics.
If you are looking to up your game and maybe sharpen your 40k discipline a bit you don't want to miss this.
FTN mostly focuses on Warhammer 40k, but again you will see in the first few episodes we take a severe deep dive into nerdom. These have been a blast to record and I hope they help pass the time for you.

Credits:
Paul Murphy – Host
@warmaster_tpm
Panelist:
Justin Troop – troopsmash
Christopher Morgan – captain morgan
Ricky Addington
Mike Brandt
Val Hefflefinger
Subscribe to our newsletter!
Get Tabletop, RPG & Pop Culture news delivered directly to your inbox.