The game mash-up we've all been waiting for is finally here – Munchkin Warhammer 40,000 is now available in stores!
Prepare yourself for a new spin on the Grimdark with the release of Munchkin Warhammer 40,000! Steve jackson Games and Games Workshop have teamed-up for the crossover that has been dying to happen ever since we first got Star Munchkin.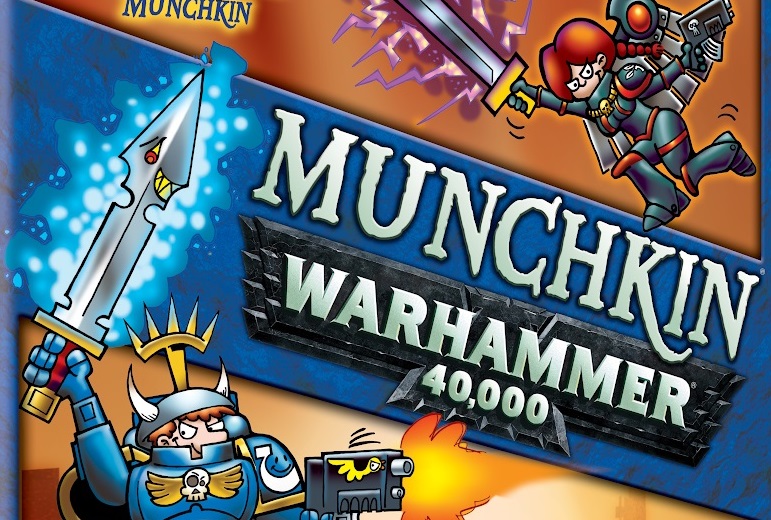 It's the day! Today, at your friendly local game store, you can find the newest Munchkin game, Munchkin Warhammer 40,000! Join the battle with this phenomenal melding of the Munchkin engine and attitude with the classic Warhammer 40,000 world, and you'll soon know why this is our hottest Munchkin release of the year! We've already sold through most of our first printing at the primary warehouse and the second printing, expected this summer, is at the factory . . . alongside two expansions for the game!

Thank you to the Games Workshop team for granting us access to their sandbox and giving us the opportunity to create a new game set in one of the greatest, most immersive settings ever imagined!

Phil Reed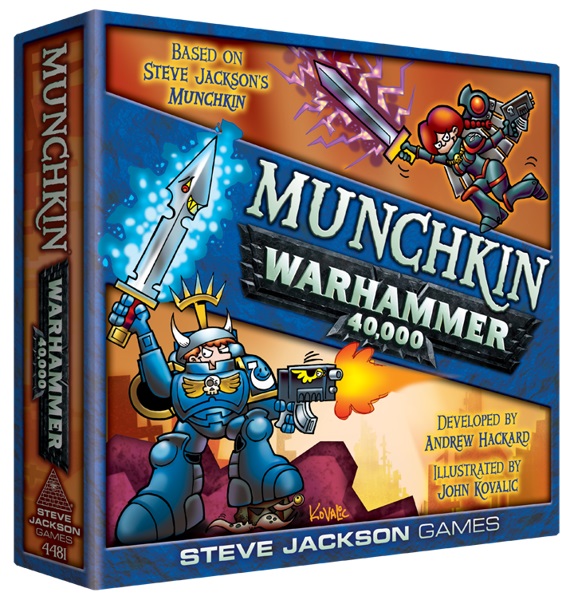 And in case you missed it – there are TWO expansions planned for this game and they are quite fitting:
Munchkin Warhammer 40,000: Faith and Firepower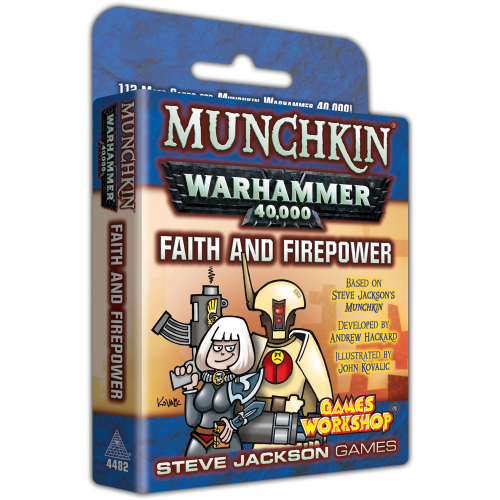 Munchkin Warhammer 40,000: Savagery and Sorcery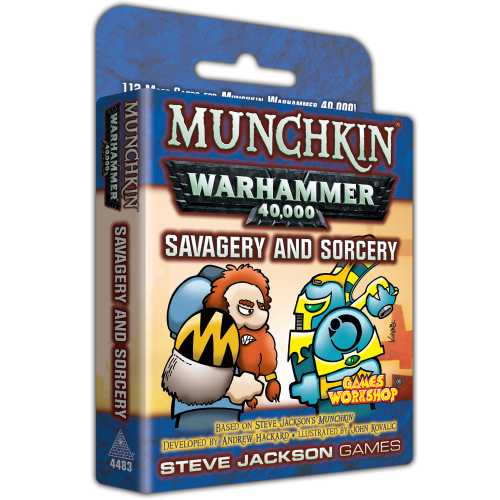 It really seems like SJG and GW are jumping right in and getting this Munchkin Party Started! Munchkin has been an evergreen and massively popular game of backstabbing, pun-filled good times. If you're friends with a lot of "non-gamers" and want to introduce them into the worlds of Munchkin and/or Warhammer 40,000 this is a great game to do just that. It's simple enough that anyone can learn to play and it's got some depth to it as well – especially once everyone starts to go for the win!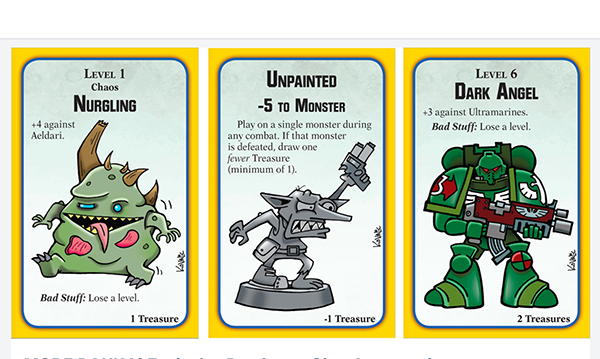 The game features 168 cards featuring the artwork of John Kovalic's iconic look. The two expansions will feature another 112 cards each. And if you wanted to get really crazy, you could (theoretically) combine all these cards with your existing collection (which seems like a very Munchkin thing to do). So get out there, kick down some doors, fight some monsters, get some treasure, backstab your friends and win Munchkin Warhammer 40,000.
Munchkin Warhammer 40,000 in stores today!